It's Time for Mass Customization to Reach HR
Firms that offer the same deal to all employees must begin to consider individual needs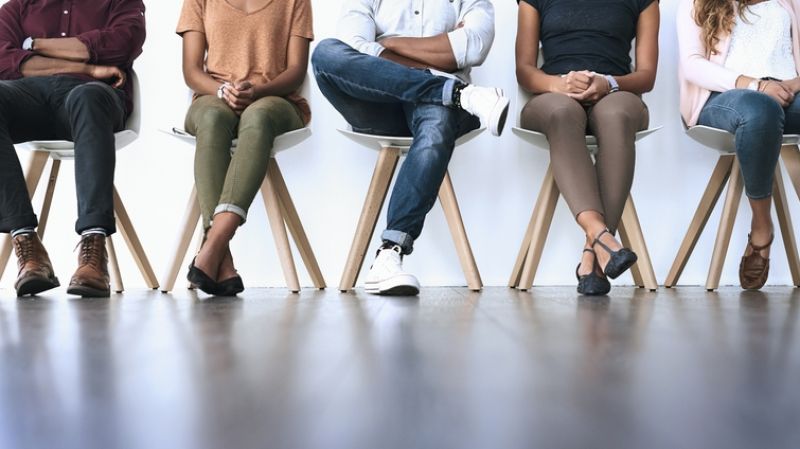 In the 1990s, innovative companies like Dell made the first major leap since Henry Ford's mass production system to pioneer a new way of doing things. It was called mass customization. Mass customization used advances in production technology to achieve the low cost of mass production while giving customers the flexibility to customize things like hard drive space or RAM. Mass customization was a revolution, and in 2022 it's the way most businesses operate.
And yet, the mass customization revolution has not reached human resources departments. In the employee-employer relationship, most organizations are stuck in the era of mass production. Employees with vastly different needs, talents and constraints are offered boilerplate contracts with standardized terms around working hours, paid time off, benefits, and learning and training opportunities. In organizations where employees are expected to bend over backwards to meet the unique needs of their customers, it can feel jarring to be told that there is no ability to provide flexibility to employees' needs.
Post-pandemic "return to office" policies highlight this disconnect. Over the past six months, CEOs, including Morgan Stanley's James Gorman and Bank of America's Brian Moynihan, announced blanket policies that require all workers to be back in the office—only to soften those policies a short time later to offer more flexibility in the face of employee pushback.
Remote work may be the most visible battleground, but it's only the tip of the iceberg when it comes to pressure on a one-size-fits-all approach to how companies deal with their employees.
A manager at a large college I spoke with recently talked about her frustration in hiring for a critical role on her team. After extending an offer to a rock star candidate, the hire fell apart when she couldn't get the standard one-month waiting period for the college's benefits program waived by HR. Faced with unique medical needs, the candidate signed with a construction firm that offered more flexibility—much to the chagrin of the college manager, who had to restart the hiring process from square one.
A shift in fairness
Both examples highlight one of the biggest blocks to extending the mass customization revolution internally: a sense that differential treatment implies playing favourites with employees. Well-meaning managers are often wary of accommodating individual requests for things like flexible work schedules or remote work because they don't want to be accused of giving someone special treatment.
Mass customization will require leaders to shift how they think about fairness in a way that echoes a conversation going on in society at large. While fairness has historically been rooted in equality (everyone gets the same resources), now the focus is shifting to equity—in which an individual's circumstances are considered.
Holding everyone to the same one-month benefits waiting period is equality. Adapting the waiting period to ensure a new hire with medical issues doesn't take on debt that healthy people would not incur is equity. "The unit of analysis needs to be the person," says Joseph Fuller, faculty co-chair of Harvard Business School's "Managing the Future of Work" project. "The deal needs to be customized to the individual."
Of course, the responsibility for treating people as individuals doesn't lie solely with HR departments. It's a shared responsibility among the organization, managers and employees.
Consider how employees are trained. In the traditional mass production model, groups of employees move through a series of centrally hosted training programs as they ascend into increasingly senior roles. While these marquee programs remain important career milestones, forward-looking organizations are making learning a shared responsibility between the organization and the employee by giving employees insight into which skills are more (or less) in demand in the organization and empowering them to create their own learning pathways to acquire the skills that support their future aspirations.
One major bank I work with gives employees the flexibility to map out their own learning across a menu of in-person workshops and online education tied to 18 "future-focused" skills. In this world, HR creates opportunities for employees to chart their own unique path. It is up to the employee to take the initiative and embark on the journey.
In the not-so-distant future, companies will face a simple choice: extend the benefits of mass customization to employees or lose the war for talent. Companies that embrace a new definition of fairness focused on equity rather than equality, and embed that philosophy into both their HR systems and the way their leaders lead, are the ones who will win.
Dane Jensen  is an expert on strategy and leadership. As CEO of Toronto-based  Third Factor, he advises CEOs and senior leaders in both sports and business. He is the author of The Power of Pressure and teaches on the Full-Time and Executive MBA programs at Smith School of Business.