Admission Requirements
Smith School of Business has a rolling admission policy which means applications are reviewed as they are received. Students are encouraged to apply early, as classes fill quickly.
Requirements
To be considered for admission to Smith's Master of Financial Innovation & Technology program, applicants must meet the following requirements:
An undergraduate degree from a recognized university, ideally in a related field.
Typically, a minimum of 2 years relevant work experience.
Successful completion of an English facility test if your first language is not English and you have not lived in Canada for a minimum of three years, or if you did not do your undergraduate program in English.
GMAT not required
We are looking for well-rounded students who bring a variety of perspectives and experience to the classroom. While not required, a GMAT may be recommended to strengthen your application.
Applicants will be asked to provide:
An official transcript from each post-secondary institution attended, sent by the Registrar of the institution directly to the Smith Master of Financial Innovation & Technology admissions committee
Resume
Cover letter
Two references
Completed application form
Programming
Upon acceptance to the program, all applicants who are successful in the admission process will be expected to have a foundational understanding in programming languages prior to the start of the program (3 core modules will be offered during onboarding and required to complete before program launch). If you do not already have this experience, your Program Team will be able to recommend online courses you can take to increase your programming acumen in these languages.
WES Assessment
All applicants whose undergraduate education was taken outside of North America will be asked to submit a WES (World Education Service) comprehensive course-by-course evaluation to ensure that their credentials are equivalent to a four year bachelor's degree in Canada. In addition to this, this evaluation will assist the admissions team in accurately assessing performance in specific subjects to ensure that the applicant has the quantitative ability necessary to be successful in the program. This evaluation will also be used to assess your candidacy for scholarship consideration. Please note that we will accept copies of the assessment; however, will also require original degree documentation sent directly from the University that the degree was conferred.
English Language Proficiency
Applicants whose native language is not English and whose undergraduate university studies were taken in a language other than English must achieve a satisfactory score on one of the accepted tests. The test of facility in English is a firm requirement and admission decisions cannot be made until an acceptable score has been reported.
Test results must be in the form of an official report sent directly by the testing centre to the Admissions Committee. Examinee's score records, faxes or photocopies are not acceptable.
Each applicant is responsible for making arrangements to take any of these tests and for all costs that are incurred with the writing of any of the tests.
Admission Process
Complete the online application form. Once received, a Smith School of Business Application Advisor will review it and will contact you to suggest ways to strengthen your file.
The international application deadline is June 1, 2023. International applicants must submit their applications with sufficient time for study visa processing. We strongly encourage all international students to apply as early as possible as there are a limited number of spots in the program.
Ready to Apply?
There is no application fee. Admission to the program is competitive. We have a "rolling admission" policy and applications are considered as they are received – we encourage you to apply early as space and academic scholarships are limited. Applications are reviewed immediately upon receipt of completed files and admission decisions are rendered as soon as reference checks are completed.
We hold all application materials in complete confidence.
Apply Now
Contact Us
You can connect with our Admissions Team before submitting a program application.
Send us an email
Need help?
Our team can work with you through the process and answer questions. Contact us via live chat
Monday to Friday: 8:00am – 4:00pm EST 
Saturday: 9:00am – 12:00pm EST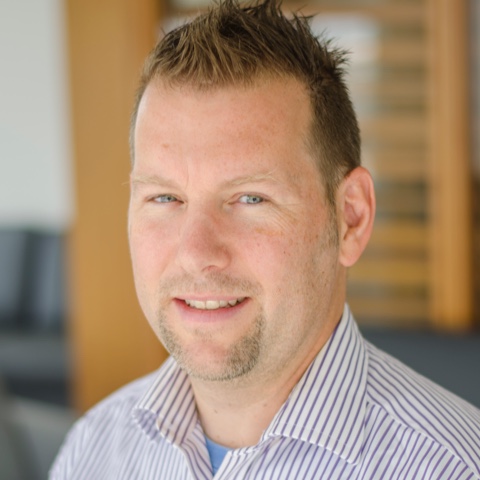 "A consistent refrain from employers is the growing need for managers with a solid understanding of both finance and the impact of data science and machine learning. With the rapid advance of fintech and other developments, this demand continues to grow. Smith's MFIT program will fill this skills gap."
Ryan Riordan
Associate Professor & Distinguished Professor of Finance,
Director of MFIT, Smith School of Business
Director of Research, Institute for Sustainable Finance