The Smith Experience
Smith School of Business at Queen's University is renowned for its excellence, innovation and leadership in business education.
From establishing the first undergraduate business degree a century ago to creating ground-breaking programs and courses in emerging areas including artificial intelligence, fintech, analytics, cultural diversity, team dynamics, social impact, and more, Smith is at the forefront of preparing you for the business marketplace.
In addition to its rich tradition of academic and teaching excellence, Smith is known for delivering outstanding learning and development experiences.
Collaborative learning, personal attention, individual and team coaching, opportunities for specialization, connection to a powerful global alumni network, corporate connections and partnerships, and a deep commitment to student success all characterize the Smith experience.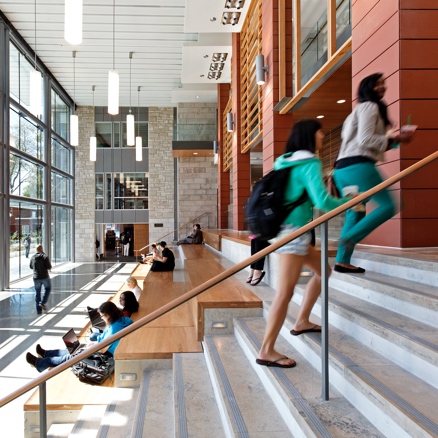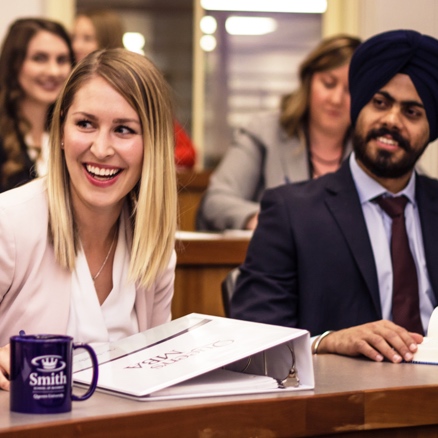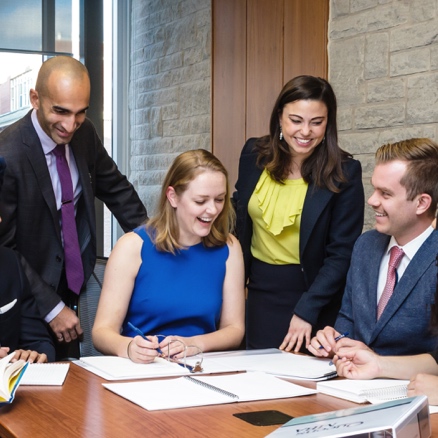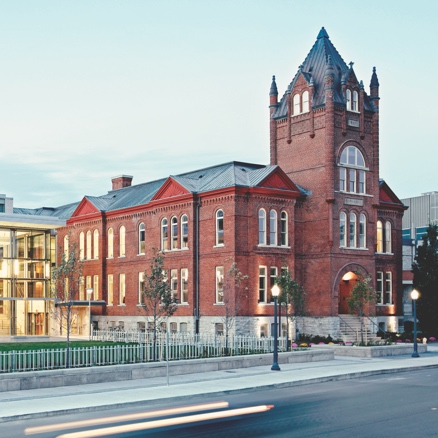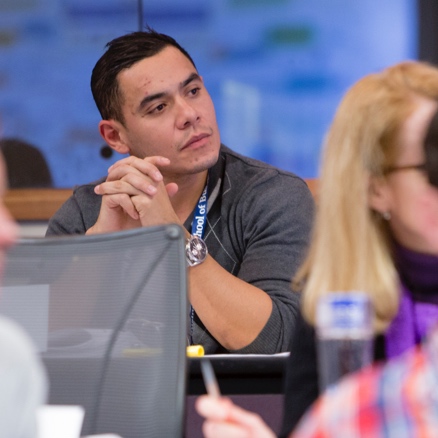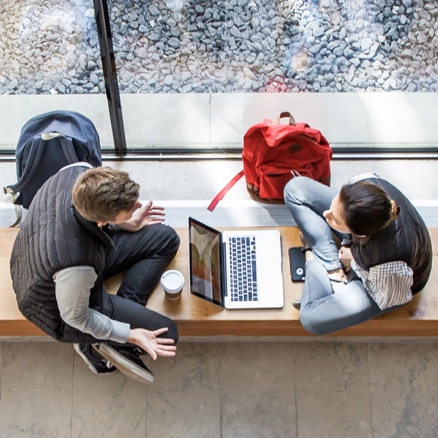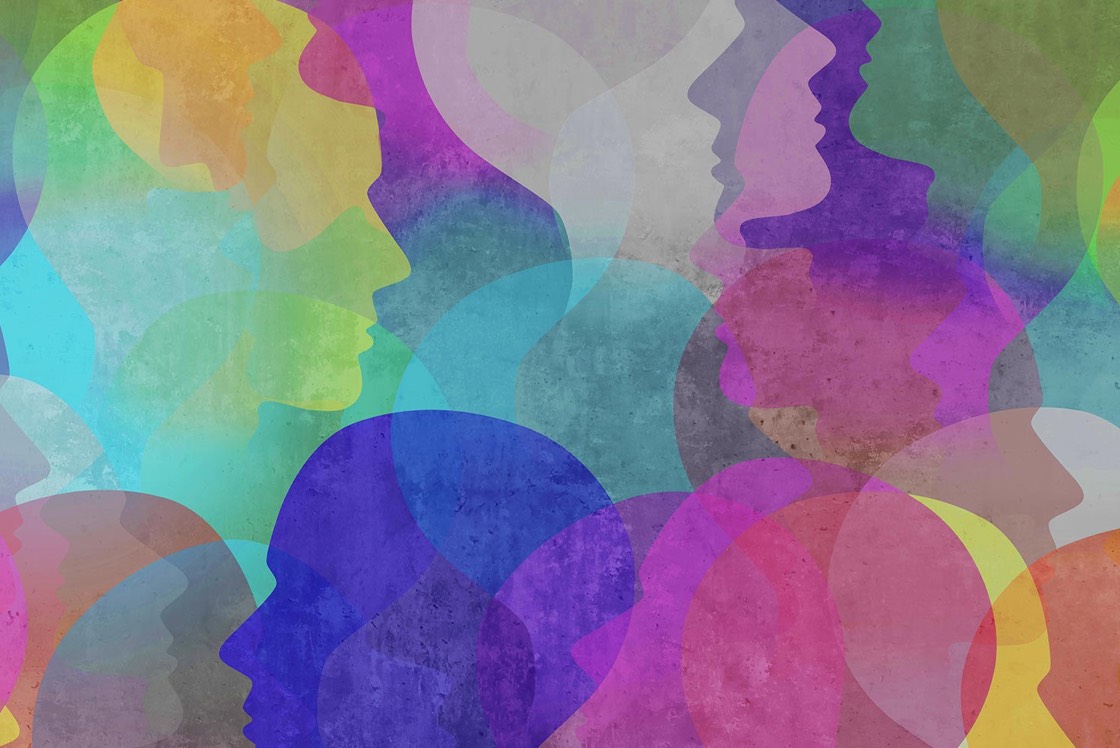 Equity, Diversity, Inclusion & Indigenization
Smith School of Business is committed to cultivating a vibrant, diverse and inclusive academic and work environment rooted in a culture of mutual respect and equity such that all members of our community feel safe, possess a strong sense of belonging, and are empowered to thrive.
Read more about our commitment to EDII
Goodes Hall
Goodes Hall, the home of Smith School of Business, combines an exquisitely restored 45,000 square foot 120-year-old Victorian schoolhouse with 143,000 square feet of bold new design and structure. The building is named in honour of the family of Mel Goodes, a Commerce '57 alumnus and former Chairman & CEO of Warner-Lambert worldwide.
The Concept
Goodes Hall was conceived, designed and constructed not just as a building, but also as a community. The guiding principle from the outset was to create a space that would enable maximum interaction between faculty, staff and students in all of Smith School of Business' programs.
The Design
Design features include a dramatic central "hive" of the building that uses an atrium to bridge the streetscape exterior of the old schoolhouse to the new section of the building. This expansive glass atrium area houses a lounge and the main Goodes Hall reception area, and is used as a central space to post news and hold events. The classrooms and lecture halls themselves were designed for optimal sightlines and communication.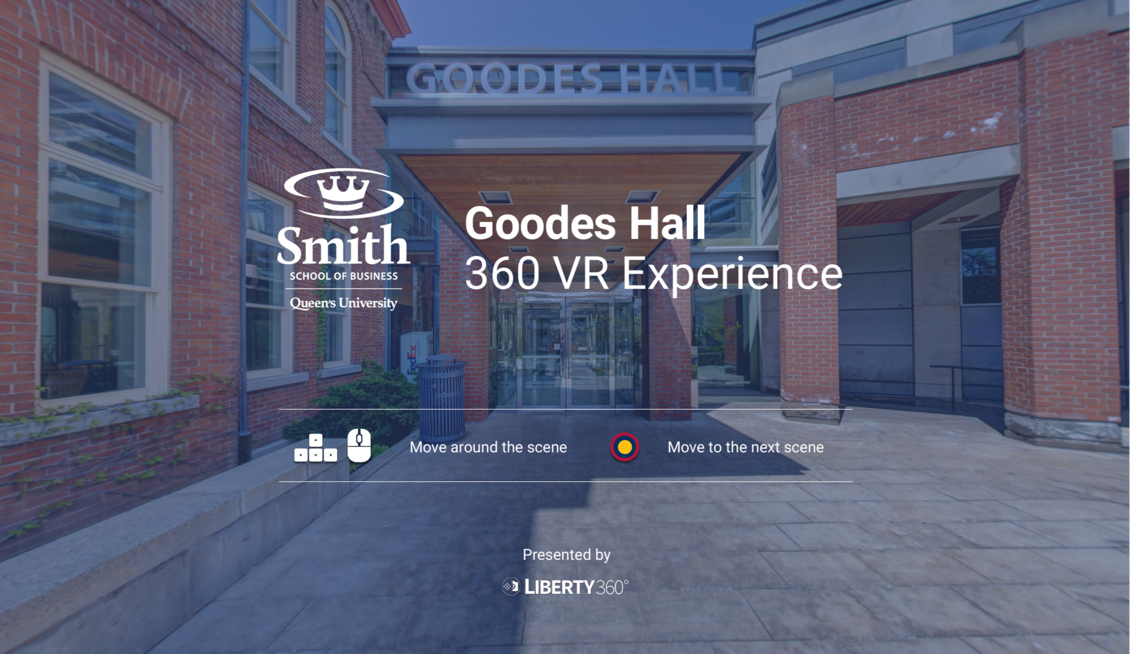 Take the tour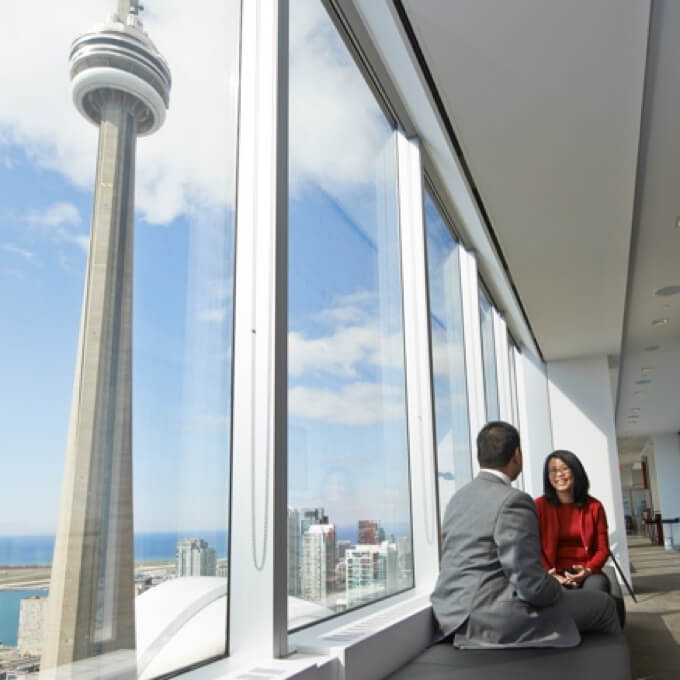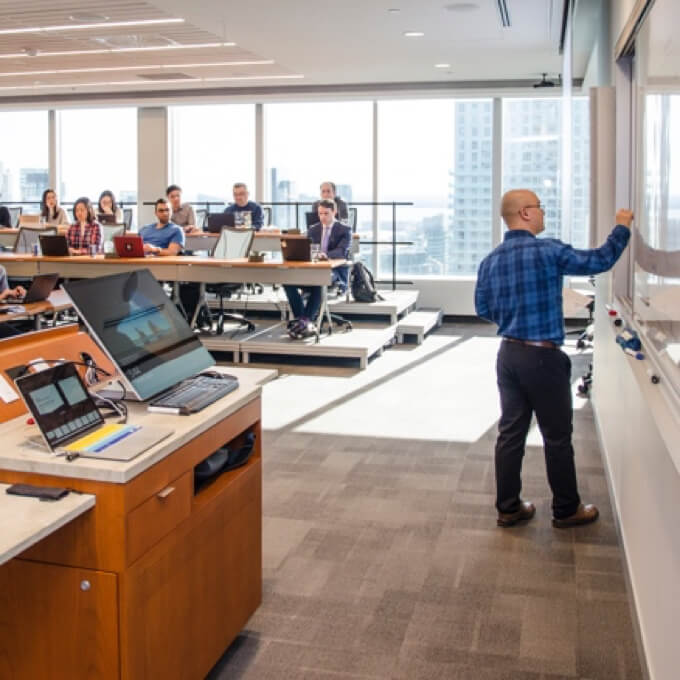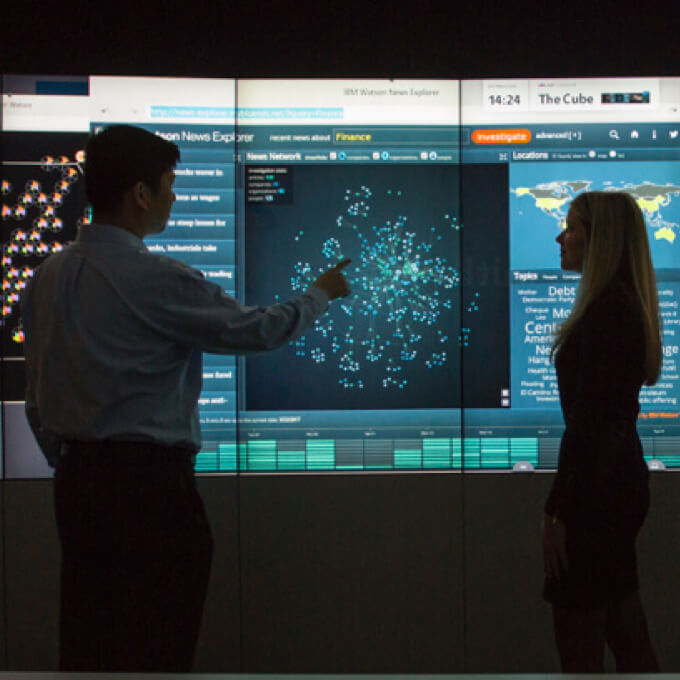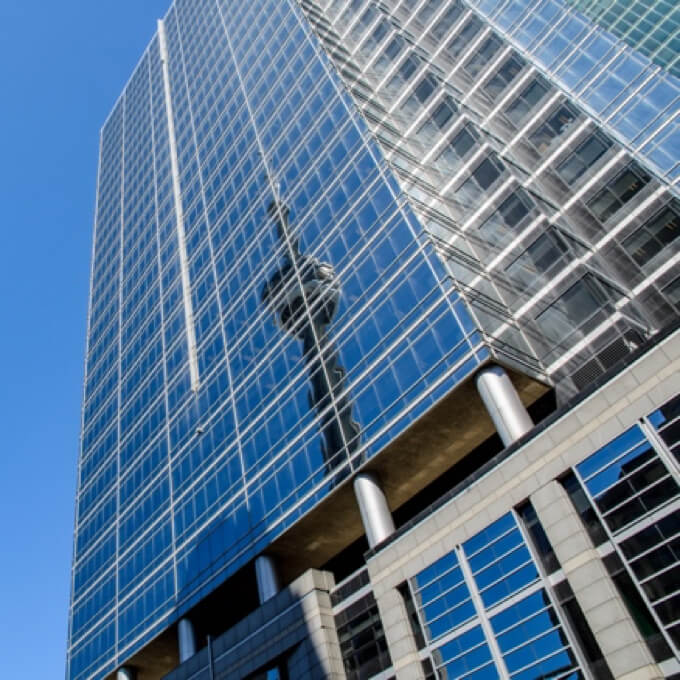 Smith
Toronto
Our state-of-the-art downtown learning facility is conveniently located at 200 Front Street West and is easily accessible by GO, subway and the PATH system. Many programs and classes are delivered here including the Master of Finance, Master of Management Analytics, and Master of Management in Artificial Intelligence. The site includes classrooms, meeting rooms, staff offices, special events spaces, and a variety of multi-media presentation systems. As well, it includes three Boardroom Learning Centres with fully interactive videoconference capabilities used to deliver classes for Smith's Executive and Accelerated MBA programs.