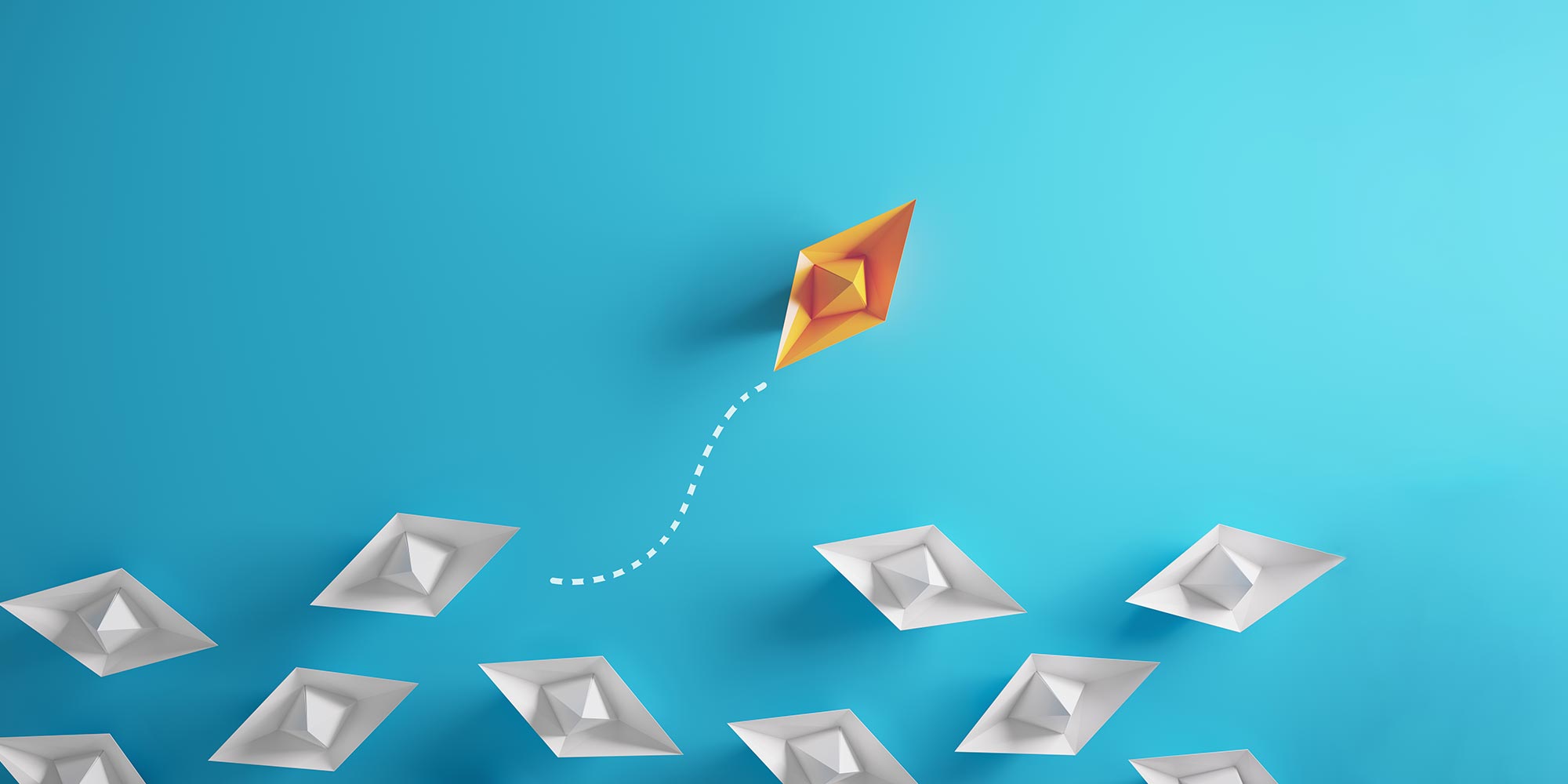 Transformational and Charismatic Leadership - Virtual
About the program
Transformational and charismatic leadership behaviours are essential if leaders are to thrive in a time of ever-increasing change and relentless competition. This program helps participants understand the behaviours involved in transformational and charismatic leadership, and to know how to use these behaviours to enhance their leadership presence.
The program begins with developing an understanding of the values and behaviours involved in transformational charismatic leadership. From there, you will be introduced to the verbal and non-verbal behaviours inherent in charismatic leadership. Working in groups, you will refine nuanced ways of conveying the tenets of charismatic leadership. After practicing your newfound leadership skills, you will receive a written report with constructive feedback.
In this program you will:
Leave with an understanding that the very best of leadership is not about being inspirational all the time with all your employees – it is about creating moments
Learn to create opportunities to help those around you want to excel, and want to move themselves, their peers and their organization forward
Understand what are the smallest things you can do through your leadership that will have a major impact on those around you
Dynamic virtual classroom
Participate in the program from anywhere. Our online learning platform combines live, interactive video instruction with breakout sessions, panel discussions, and expert Q&A.
Who should attend
This program promotes the development of leaders, senior managers, client-facing professionals and others who want to develop the transformational and charismatic leadership behaviours that will enable them to influence, motivate and inspire those around them to move forward, and help their organizations thrive.
This program is designated an approved recertification program by the HRPA.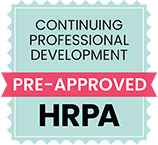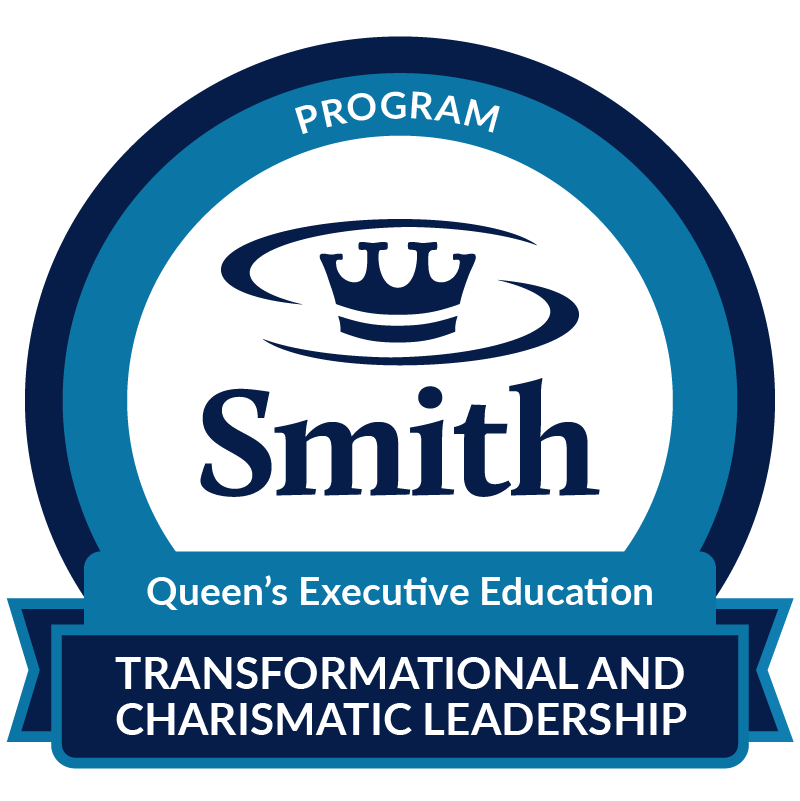 A Recognized Symbol of Excellence
Participants who complete the program earn the Transformational and Charismatic Leadership digital badge credential.
Personal Benefits
The concepts and tools taught in the program will greatly enhance your leadership ability and help you:
Understand what constitutes transformational and charismatic leadership
Appreciate the small changes to your leadership that will have the biggest long-term impact
Learn to create a unique leadership identity
Exchange ideas and experiences with Queen's faculty and fellow participants
Build better relationships within and outside your organization
Return to work with proven tools to achieve lasting change in the way teams work together
Organizational benefits
Enhancing your leadership skills will have a significant impact across your organization. It will:
Help your people to achieve "beyond expectations" (both theirs and your own)
Help the people you work with perform at their peak
Create a climate of trust and respect
Encourage mutual support and open communication
Develop a high-performance culture in your organization
Build high-performance expectations into everyday management practices
Program content
The program is based on knowledge gained from decades of leadership research and practice, and uses the educational power of multiple teaching tools, including class discussions, exchange of ideas and perspectives with faculty and fellow participants, observational learning, group work, role-play simulation and constructive feedback.
This program focuses on two key areas:
Module 1: Transformational Leadership
Understand the differences between the very best and worst of leadership
Learn the four basics of transformational leadership:

Ethical
Inspirational
Developmental and forward-looking
Relational

Understand how this applies to your own leadership
Learn how to use your understanding of transformational leadership to understand why some leaders do so well, while others do not
Enhance your learning through group discussions with a diverse group of peers
Module 2: Charismatic Leadership
Understand that each one of us can enact charismatic leadership behaviours
Learn about the nine verbal and three non-verbal charismatic leadership behaviours
Understand that the best of charismatic leadership is not about doing all 12 behaviours all the time – the best of leadership is all about moments
Group-based practice
Present a charismatic leadership speech to your team
Receive constructive feedback on your presentation from trained independent raters
Dynamic Virtual Classroom
Participate in the program from anywhere. Our online learning platform combines live, interactive video instruction with breakout sessions, panel discussions, and expert Q&A.
Our learning platform is fully encrypted, allowing you to connect securely from home, office or anywhere in between.
Virtual programs are designed to fit within your schedule, allowing you to learn new skills and immediately put them to work.
Please note: Our Executive Education virtual classroom leverages Zoom for content delivery and participation collaboration. Please consult with your IT administrator if you have any concerns about platform access or setup requirements.
Session Leaders
Session leaders include senior professors from Smith School of Business and knowledgeable experts from industry. These outstanding teachers are constantly in touch with today's business world through real-world business experience, Board memberships and their own consulting practices.
Julian is the author of The Science of Leadership: Lessons From Research for Organizational Leaders, which was published by Oxford University Press (New York) in January, 2014. His research interests focus on the nature and development of transformational leadership and employee well-being, and he is also the author of well over 200 research articles and book chapters, and the author or editor of several books, including Employment, Stress and Family Functioning (1990, Wiley & Sons); The Union and Its Members: A Psychological Approach (1992, Oxford University Press); Changing Employment Relations: Behavioral and Social Perspectives (1995, American Psychological Association); Young Workers (1999, American Psychological Association); and The Psychology of Workplace Safety (2004, American Psychological Association). He is also co-editor of the Handbook of Workplace Violence (2006, SAGE Publications), and senior editor of both the Handbook of Work Stress (2005), Handbook of Organizational Behaviour (2008), all published by SAGE, The Psychology of Green Organizations (2015) and Work and Sleep: Research Insights for the Workplace (2016), both published by Oxford University Press).
Julian was formerly the editor of the American Psychological Association's Journal of Occupational Health Psychology, served as the chair of the American Psychological Association's Task Force on Workplace Violence in 2001-2, and was the chairperson of the Advisory Council on Occupational Health and Safety to the Ontario Minister of Labour from 1989-1991.
Julian is a Fellow for the Royal Society of Canada, the Society of Industrial and Organizational Psychology, the European Academy of Occupational Health Psychology, the Association for Psychological Science, and the Canadian Psychological Association. Julian was the recipient in 2016 of the Distinguished Contributions to Industrial and Organizational Psychology by the C-SIOP Division of the Canadian Psychological Association.
Julian was named one of the 2020 recipients of the Distinguished University Professor designation, Queen's University's highest research-related honour. MacLean's magazine named Julian as one of Queen's University's most popular professors in 1996. Julian received the National Post's "Leaders in Business Education" award in 2001 and Queen's University's Award for Excellence in Graduate Student Supervision in 2008.
Julian received his Ph.D in 1979 from the University of the Witwatersrand, in Johannesburg, South Africa, where he subsequently taught in the Psychology Department. He joined Queen's University in 1984, initially teaching in the Department of Psychology. Julian moved to the School of Business in 1994; and served as the Associate Dean with responsibility for the Ph.D, M.Sc and Research programs in the School of Business from 1997-2011.