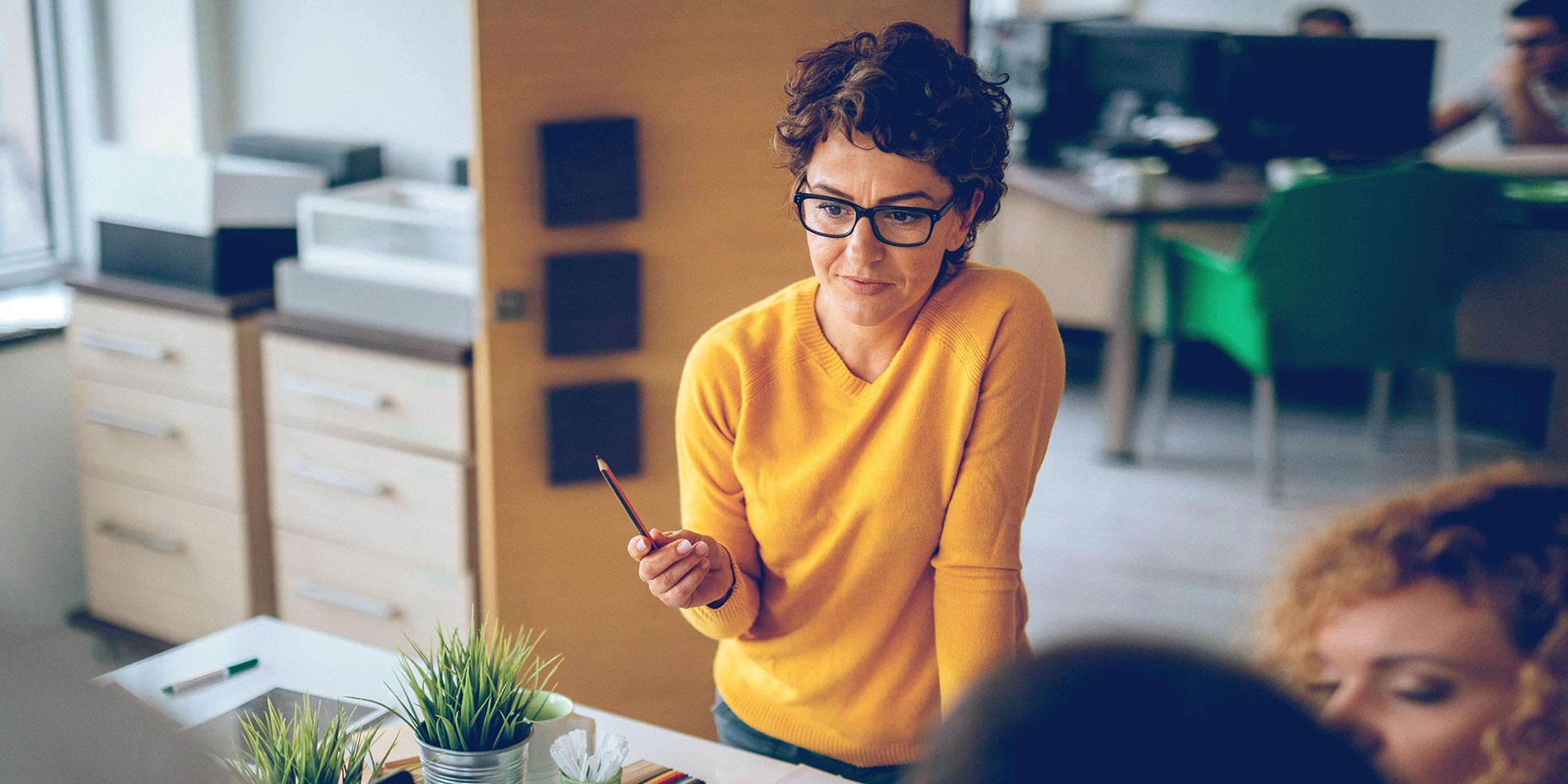 Project Leadership - Virtual
About the program
This interactive program will enable you to create an adaptive project environment and to effectively lead a project organization.
Led by two pioneers in the field of project leadership, this program connects the organization's strategy and direction to the projects that will bring that vision to life.
More than 2/3 of all projects 'fail' by the traditional definitions. Firms able to successfully launch new services and products gain a significant strategic advantage.
In this program you will learn to:
Effectively lead new initiatives from initiation to delivery
Discuss the benefits and pitfalls of modern project management approaches, including the agile methodology
Explore why, despite improvements in project management, projects continue to fail
Permeate awareness and visibility of projects throughout the organization
Recognize early signs of missed deliverables, and react to prevent a full-blown crisis
Explore the art of project execution that keeps projects aligned with strategy
Establish accountability through effective project leadership
Generate "buy-in" and keep stakeholders involved and engaged
Understand the barriers related to project delivery and effectively prioritize organizational resources to overcome those barriers
Dynamic virtual classroom
Participate in the program from anywhere. Our online learning platform combines live, interactive video instruction with breakout sessions, panel discussions, and expert Q&A.
Who should attend
This program is designed for anyone charged with deploying change strategies and/or launching new products or services, as well as those responsible for high-impact projects across teams and/or the organization.


For participants who are already Project Management Professional (PMP) certified, 15 Category B Professional Development Units (15 PDUs) will be earned by completing this program.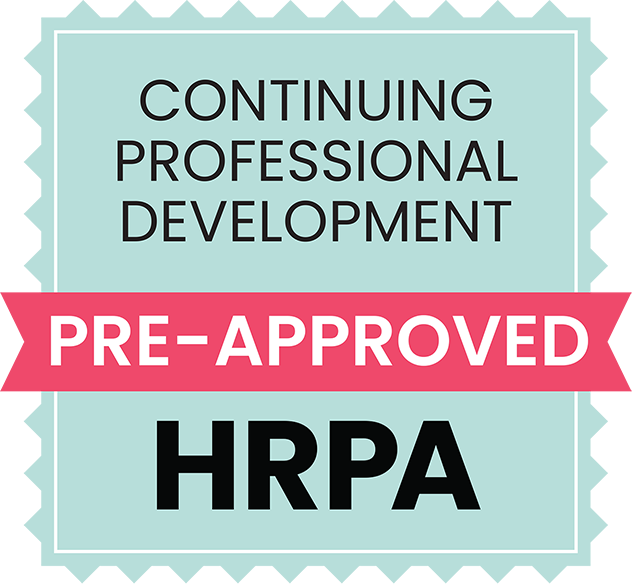 Queen's Project Leadership is also designated as an approved HRPA continuing professional development activity.
Discounts Available
Registered Charities
Queen's Executive Education is pleased to offer a limited number of discounted seats in every program to employees of Canadian registered charities. Check your eligibility.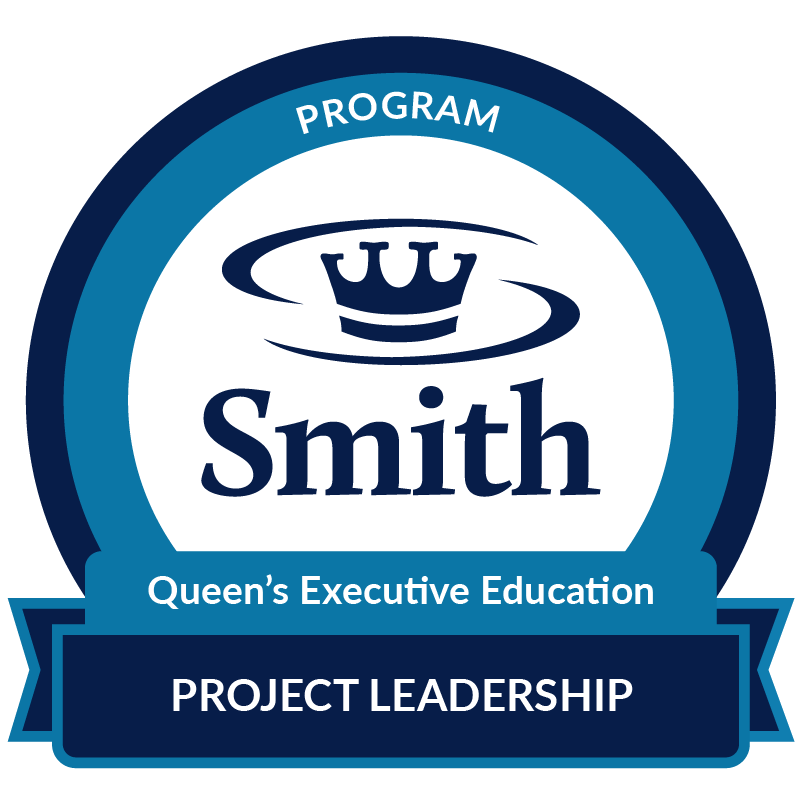 A Recognized Symbol of Excellence
Participants who complete the program earn the Project Leadership digital badge credential.
Personal benefits
Become a more effective project executive or sponsor
Manage project organizations to meet or exceed expectations
Implement best practices to overcome project obstacles and manage risk
Appreciate the uncertainty associated with strategic projects
Increase project visibility and priority across the organization to overcome that uncertainty
Organizational benefits
Increase the success rate of major projects
Create organizational synergies between project groups and other departments
Establish an execution culture that permeates the entire organization
Know when and how to kill projects
Getting value from the Project Management Office
This program will integrate dynamic case studies, business situations, and facilitator-led discussions.
Core topics include:
Differentiating Project Leadership from Project Management
The Paradox of Project Control
Project metrics and 'Celebrating the Reds' on Status Reports
Getting Value from the Project Management Office (PMO)
Strategic Portfolio Management
Creating a Compelling Vision
Project Visibility and Motivating the Team – creating a project spirit to inspire energy, excitement, and commitment to the project
Project Acceleration
Risk and Crisis Management
Leadership Style and Team Culture
Execution – applying project tools to managing the operating plan
Dynamic Virtual Classroom
Participate in the program from anywhere. Our online learning platform combines live, interactive video instruction with breakout sessions, panel discussions, and expert Q&A.
Our learning platform is fully encrypted, allowing you to connect securely from home, office or anywhere in between.
Virtual programs are designed to fit within your schedule, allowing you to learn new skills and immediately put them to work.
Please note: Our Executive Education Virtual Classroom leverages Zoom for content delivery and participation collaboration. Please consult with your IT administrator if you have any concerns about platform access or setup requirements.
Session Leaders
Session leaders include senior professors from Smith School of Business and knowledgeable experts from industry. These outstanding teachers are constantly in touch with today's business world through real-world business experience, Board memberships and their own consulting practices.
A world in which technology enables businesses to prosper, employees to thrive, and a culture for driving results to flourish is the vision behind Kathryn Brohman's thought leadership in sustainable execution.
An Associate professor at Smith School of Business, Queen's University, Kathryn has co-authored several books that focus on how today's organizations can navigate business practices to drive short-term results without compromising long-term success. Her most recent book entitled SHIFT: A New Mindset for Sustainable Execution presents results from her work with over 750+ organizations that helped translate strategy into action. The book provides a pragmatic approach to identifying salient execution barriers, filling gaps to stabilize an execution backbone, and removing distractions to seamlessly adapt to change.
Since arriving at Queen's University in 2003, Kathryn has pioneered programs in Strategy Execution and Digital Transformation across MBA and executive programs. She has worked with hundreds of organizations in North America to translate strategy into action. Kathryn has received multiple funding grants from the Social Sciences and Humanities Research Council (SSHRC) as well as the Ontario Research Foundation and published her work in premier journals including MIS Quarterly, Decision Sciences, Harvard Business Review, MIS Quarterly Executive, and Communications of the ACM.
Barry Cross is an expert and thought leader in innovation, execution and operations strategy. He joined Smith School of Business after nearly 20 years in the automotive and manufacturing sectors with Magna Autosystems and DuPont, where he led many key strategic initiatives, including nearly 30 program launches in North America, Asia, Latin America and Europe.
Barry speaks and consults widely in the areas of Lean Innovation, Strategy, Projects and Execution, enabling organizations to create sustainable value for their customers. He is the bestselling author of three books, including Simple: Killing Complexity for a Lean and Agile Organization, and several Most Read articles.
Upcoming Sessions
​ Location
Virtual Classroom
Program Fees
$2,500 CAD
(plus applicable taxes)
​ Location
Virtual Classroom
Program Fees
$2,500 CAD
(plus applicable taxes)
Get Notified of Upcoming Sessions
Sign up to be notified when new dates are posted.