Commerce'80 raises largest-ever class gift!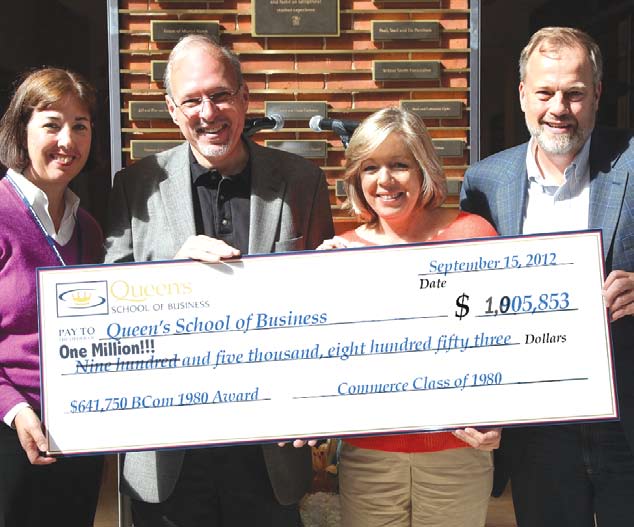 With donations being committed right up until the presentation of the cheque, Commerce'80 volunteers Lisanne Hill (left), Sharon Ranson, and John Gleeson proudly present Dean David Saunders with their class's 30th anniversary gift of $1,005,853 at the QSB Fall Reunion Brunch in September.
This was the highlight of a campaign begun at the class's reunion in 2010 that set an ambitious goal of raising $1 million to help qualified students in financial need enroll in the Commerce program.
Congratulations to the BCom'80s for exceeding their goal and raising the largest class gift in QSB history!
In this issue
Alumni News
Features
Inside Smith
Profiles
Dean's Message
Letters
Parting Shot