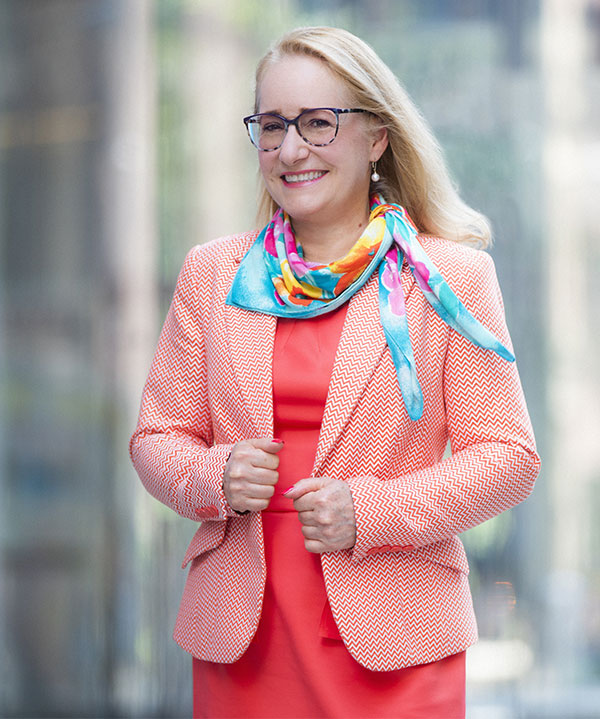 The environmental winds of change are sweeping across the investment world—and Sara Alvarado is working right in the centre of it all. Sara is the executive director of the Institute for Sustainable Finance (ISF), housed at Smith.
"Climate change and the environment are having a significant impact on every business sector," she says. "There's a huge need for education. If companies can't speak sustainability and put it into their business strategies, they will start to fall behind."
That's where the ISF comes in. The national organization, launched in fall 2019 with philanthropic support from foundations, Canada's top five banks and individuals, is a collaborative hub for academia (representing universities across Canada), the private sector and government. Its mission: to align mainstream financial markets with Canada's transition to a prosperous sustainable economy while making Canada a leader in the shift to a low-carbon world.
"We're adding a new factor into everyday investment decisions, and that factor is called sustainability," Sara says. The ISF has also established the Canadian Sustainable Finance Network (CSFN) to bring together a talented network of university faculty from across Canada. The CSFN has 97 members from 28 institutions.
Sara, who grew up in Nicaragua and came to Canada in 1989, joined the ISF in April after a 30-year career in finance and investment. Her resumé includes senior officer at the European Investment Bank in Luxembourg, head of risk and chief anti-money-laundering officer at the Canada Infrastructure Bank, and managing director, infrastructure and project finance at Manulife.
Now, she's excited to advance the ISF's goals through research, industry education, collaboration and outreach. In the last year, the ISF has released several reports on the transition to a low-carbon economy. One report, issued last fall, attached dollars and cents to the cost of that transition in Canada over the next decade—with a follow-up to come out this fall. Another report, released in spring, highlighted the progress that Canadian public companies have made in environmental disclosures (such as emissions) and the importance of such disclosures to investors.
But there's a lot of work still to be done. Embedding sustainability into policy, companies' strategies and the markets requires leadership, a long-term vision, strategic and tactical roadmaps and time. But Sara and the ISF are up for the challenge of helping Canadian businesses, policymakers and investors get there. "Our goal is to make a difference," she says. "We need to develop a made-in-Canada solution on sustainable finance."