How Resilience Pays Off for Entrepreneurs
When first-time entrepreneurs can learn from adversity and act proactively, the odds of business survival soar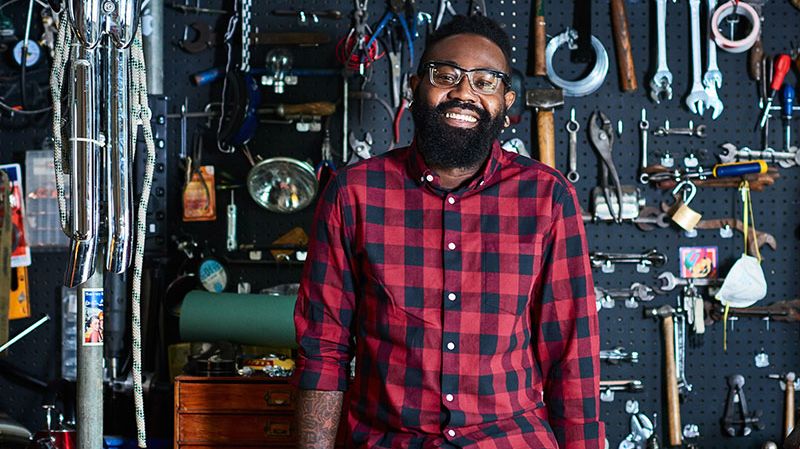 The Essentials
Researchers studied first-time entrepreneurs over two years as they developed, launched, and operated new enterprises.
Resilient entrepreneurs interpreted business setbacks as puzzles to solve, ones they were fully able to tackle. Having a positive "challenge appraisal" mindset, they were able to be proactive in identifying ways to improve business processes and outcomes.
When entrepreneurs have a positive challenge appraisal and are proactive, there is a 129 percent increase in the odds of business survival.
There are certain things we know about first-time entrepreneurs based on intuition and evidence. Example: Faced with steep learning curves and pinched financial and human resources, newbie entrepreneurs dig deep into their emotional and psychological stores to get their enterprises off the ground. At least half will not succeed. The other half will find a way to cope with background stress and grinding uncertainty.
Those entrepreneurs that prevail are said to be resilient. They can bounce back from negative emotional experiences and adapt to changing circumstances. But how does psychological resilience actually enable entrepreneurs to cope with challenges more effectively? And does it really make a difference to whether or not their business survives?
We don't really know. Up to now, organizational psychologists have been slow to study resilience among entrepreneurs, particularly as it relates to the process by which resilience pays off.
"Despite increased interest in entrepreneurs' resilience, the concept has largely been used as a metaphor rather than a construct of investigation," says Jana Raver, Distinguished Professor of Organizational Behaviour at Smith School of Business, Queen's University.
Broaden and Build
What we do know is that positive emotions are the engine of resilience. Resilient people with a positive outlook broaden their view of difficult circumstances, seeing them as challenges they can overcome rather than threats they are powerless to counter. Resilience is less about self-confidence and more about having the emotional control to remain calm when stressed, and adapting where necessary.
This "broaden and build theory" is well tested in psychology but rarely applied in organizational settings.
Using broaden-and-build as a foundation, Raver and Ingrid Chadwick, a former Smith PhD student and now associate professor at Concordia University in Montreal, developed a novel longitudinal study. They looked at first-time entrepreneurs before they launched their businesses and then tracked their performance over two years, trying to see if this theory applied to them.
The researchers' patience was rewarded: they showed that resilience is an essential personal resource that entrepreneurs can leverage to better respond to their uncertain circumstances. And they found that the payoff for resilient entrepreneurs is substantial, with dramatically improved odds for business survival.
Getting to Entrepreneurs Early
For their study, Chadwick and Raver partnered with a government-funded entrepreneurship program in Ontario that allowed them to follow first-time entrepreneurs as they planned, launched, and operated their new businesses. Participants enrolled in the program were unemployed and contemplating new ventures such as hair salons, lawn mowing, IT consulting, healthcare support, yoga studios, and wedding planning. During the first two months of the program, participants attended workshops on how to run a business. Over the following two years, they returned for progress updates.
On the first day of the program, the researchers surveyed participants, measuring their psychological resiliency. Two months in, they assessed how first-time entrepreneurs perceived business challenges and stressors. At the one-year mark, participants were surveyed on their proactive behaviour. One year later, they tracked who was still in business.
What Chadwick and Raver learned from the entrepreneurs largely backed up what they expected. The entrepreneurs who were the most resilient interpreted challenges or setbacks as puzzles to solve, ones they were fully able to tackle. And because they had this "challenge appraisal" mindset, they were more motivated and able to be proactive in identifying ways to improve business processes and outcomes, and to adjust them on the fly.
By contrast, Raver says, entrepreneurs who perceived their resource constraints as a burden tended to focus grudgingly on immediate demands, "which decreased future-oriented proactive behaviour."
The Power of Proactivity
Raver says proactivity is the key behaviour that translates into business success. Proactive entrepreneurs identify their knowledge or resource gaps and move quickly to fill them. "Nascent entrepreneurs who merely fulfill role requirements without much thought into how they can proactively defend and build their market niche are unlikely to gain resource support, making them more likely to fail," says Raver.
Raver cautions, though, that identifying potential entrepreneurs strictly on the basis of their psychological profile is not so simple. Yes, resilience is a marker for business success; Chadwick and Raver found that alone accounts for an eight percent greater chance of business survival. But the biggest boost comes from its downstream effects: that is, resilience leads to a positive "challenge appraisal," which feeds proactive behaviours. When all three are in play, there is a 129 percent increase in the odds of business survival.
There is a lesson here for entrepreneur development programs offered by governments and universities. Raver says many of these programs can do a better job of helping prospective entrepreneurs develop their psychological resilience and proactivity. Teaching resilience and proactivity early on in such programs would help inexperienced entrepreneurs stay in business, she says. The Master of Management Innovation and Entrepreneurship program of Smith School of Business, for example, incorporates resilience in both its workshops and experiential teaching.
Raver says that, at the very least, this study's findings should reassure inexperienced entrepreneurs who may feel vulnerable. They can feel more in control of their business by accepting adversity as a positive challenge.
"We suspect that most entrepreneurs would be comforted to hear that although every entrepreneur wants many financial, structural, and social resources, they actually have alternative psychological resources from which they can draw to better cope with the challenges of starting up a new business."
—Alan Morantz