A Double-Double, And Don't Forget the Data
Recent changes to Tim Hortons' loyalty program might be good for company profits, and customers too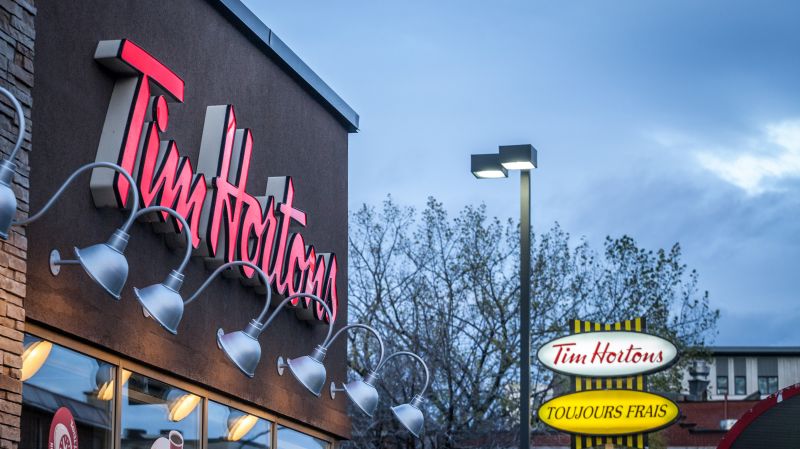 By Rob Gerlsbeck
These are not the best days for Tim Hortons. Profits and sales are down. Tims' once unassailable reputation as a Canadian icon is in doubt. Even its long-running Roll Up The Rim promotion is no longer a surefire winner.
But there is perhaps some good news for Tim Hortons. A few weeks ago the company revamped its year-old loyalty program. Research by Anton Ovchinnikov at Smith School of Business shows the change may be good for Tims and for its customers.
Tims Rewards started a year ago. The loyalty program was remarkably simple: Make seven trips to Tim Hortons to buy a coffee or baked good such as a doughnut—and get a free coffee or baked good on your next visit.
The program was instantly popular; some 7.5 million people signed up. But success created a problem for Tims. The large number of coffee and doughnut giveaways ate into revenues.
In February, José Cil, chief executive at Tims' parent company, Restaurant Brands International, said Tims Rewards was partly to blame for a US$150-million sales drop at Tim Hortons last year. "We've attracted far more guests to our loyalty program far more quickly than we had planned," he said.
No wonder that the program has been overhauled. Rather than get a free coffee for every seven bought, customers now earn 10 points for every purchase. Points can be redeemed for more than just coffee and doughnuts as before. They can be saved up to earn more items off the menu, including free breakfast and lunch sandwiches, chili, frozen beverages and more.
Ovchinnikov, Distinguished Professor of Management Analytics at Smith, says the switch makes sense because it will encourage customers to visit their local Tims more often to build up points and earn rewards faster. "Loyalty programs aren't just about rewards. They're about changing behaviour," he says.
As an example, consider a Tims loyalty-card holder who buys a coffee on the way to work each morning. Previously, that customer bought one coffee a day for seven days; then received a free coffee on the eighth day. The problem: the customer almost certainly would have stopped by Tims for a coffee anyway—free or not. Thus, Tim Hortons gave away a coffee without adding a sale or visit.
The revised loyalty program may change that. "Someone who visits Tim Hortons once a day now for a coffee might on some days go twice a day to gain more points," Ovchinnikov says.
The Starbucks lesson
Research conducted by Ovchinnikov and colleague So Yeon Chun a few years ago studied the design of loyalty programs and how "strategic consumers"—those whose purchasing behaviour is based on price and loyalty program requirements—are affected by loyalty program designs.
Their research came at a time when many companies, including Starbucks, were switching from so-called "quantity-based" loyalty programs to "spending-based" programs. In the former, customers are rewarded for the number of purchases they make; in the latter for spending more. 
In their study, Ovchinnikov and Chun found that spending-based loyalty programs can create win-win situations for a company and customers. Not only do company profits increase, but strategic consumers can benefit as they accumulate points and receive rewards in ways that are better aligned with their preferences.
Ovchinnikov points to Starbucks' switchover to a spending-based program in 2016. At first, there was a huge consumer backlash. But in the following year, membership in Starbucks' loyalty program grew 18 per cent. "Today it's viewed as a massive success," he says. That's encouraging news for Tim Hortons as it looks to build on its own program.
But if Tims really wants to get the most from its loyalty program, it will have to do more than dish out points. It will have to mine the data it collects on consumer purchases so it can build customer relationships and grow sales. That's something Starbucks accomplished through its loyalty program. Members now receive individualized offers based on their food and drink preferences. Offers can vary by time of day or even with the weather.
"Viewed that way, the $150 million that Tim Hortons 'paid' in reduced 2019 revenues to collect granular data on its best 7.5 million consumers may not be that high of a cost at all," Ovchinnikov says.
In a small data world, Tim Hortons sells coffee to people who walk into its restaurants. But in a big data world, Ovchinnikov explains, "it knows who's walking in. It's using analytics to understand each customer's preferences. And through a loyalty program, it can send a reward offer that might entice the customer to buy more items or even try something different. The loyalty program data is a gold mine to create better customer relationships."