Why Canada Can't Pass the Buck on Foreign Bribery
It's time for the federal government to get serious about homegrown corruption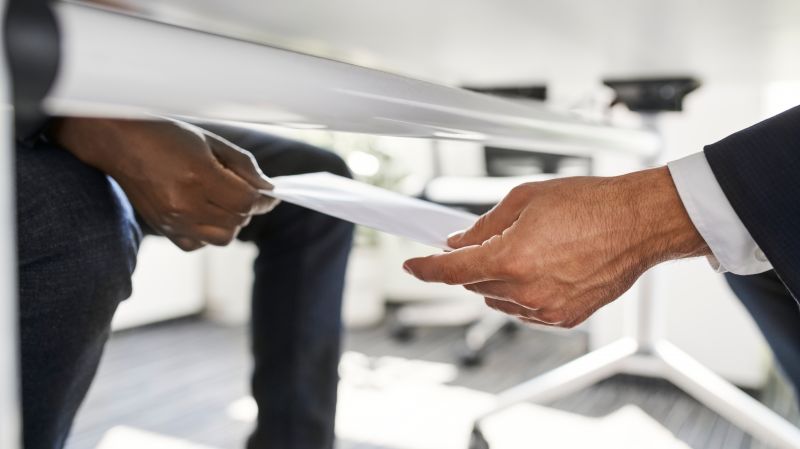 Canada's enforcement of laws against foreign bribery is weak, according to a recent report from the Organization for Economic Co-operation and Development (OECD). 
A working group from the OECD has found that, in the nearly 25 years since Canada passed the Corruption of Foreign Public Officials Act and signed the OECD Anti-Bribery Convention, only two people have been convicted of foreign bribery and four companies have been sanctioned. 
Corruption is a serious issue and a very costly threat to Canada's foreign trade and international reputation. Although there are no reliable statistics on the exact amounts lost to global corruption, estimates range in the trillions of dollars. The OECD said Canada must do more to deter foreign bribery and other corruption offences. 
Our recent research sheds light on both Canada's slow rate of progress in combating corruption and the OECD's failure to get to the root causes of corruption. 
SNC-Lavalin controversy 
In the past, Canada has had difficulty passing and enforcing laws against powerful multinational corporations. Nowhere is this clearer than in the SNC-Lavalin controversy.
In 2018, Parliament added remediation agreements to the Criminal Code of Canada in a budget bill. These agreements offer a new way to settle criminal charges for crimes such as corruption. Unlike plea bargains, they provide a means to resolve cases without convictions. This mitigates the negative effects on those not involved in crime, such as employees and pensioners, while still imposing consequences. 
Remediation agreements attracted little attention until news broke that Kathleen Roussel, the head of the Public Prosecution Service of Canada, refused to invite engineering and construction giant SNC-Lavalin to negotiate such an agreement in 2018. 
SNC-Lavalin had hoped to use a remediation agreement to settle criminal charges relating to a multi-year scheme of foreign bribery and corruption in obtaining government contracts in Libya. It made no secret of being unhappy with the decision of prosecutors, which it tried unsuccessfully to challenge in court. 
A few months later, another political scandal erupted when the media reported Prime Minister Justin Trudeau and his staff had pressured then-attorney general Jody Wilson-Raybould to overrule Roussel's decision, leading to Wilson-Raybould's resignation. It was later determined the prime minister's actions violated the Conflict of Interest Act. 
The state of affairs 
In 2022, we conducted a survey asking how lawyers, consultants, government officials and academics felt about the state of anti-corruption laws in Canada. We asked their opinions on what corruption is, what acts are most serious, what countries are most corrupt and what remedies they would recommend. 
The majority of participants accepted the standard legal definition of corruption, which involves bribery offered by a private agent to a public official. 
While acknowledging the existence of corruption in Canada, participants believed it was most severe and widespread in non-western or developing nations, and less prevalent among fellow middle-class professionals. While toxic corporate cultures were identified as contributing to corruption, weak individuals were seen as the primary issue rather than built-in incentives to maximize profit. 
They all criticized the federal government's enforcement record but saw the introduction of the Beneficial Ownership Registries in the 2023 budget as promising if enforced. This registry requires companies to reveal the true owners behind shell companies. 
One corruption professional said: "There is no central government agency that is responsible to co-ordinate corruption at the federal level. It is a patchwork or Swiss cheese [model] with lots of holes in it. The federal government needs…to develop a national anti-corruption policy."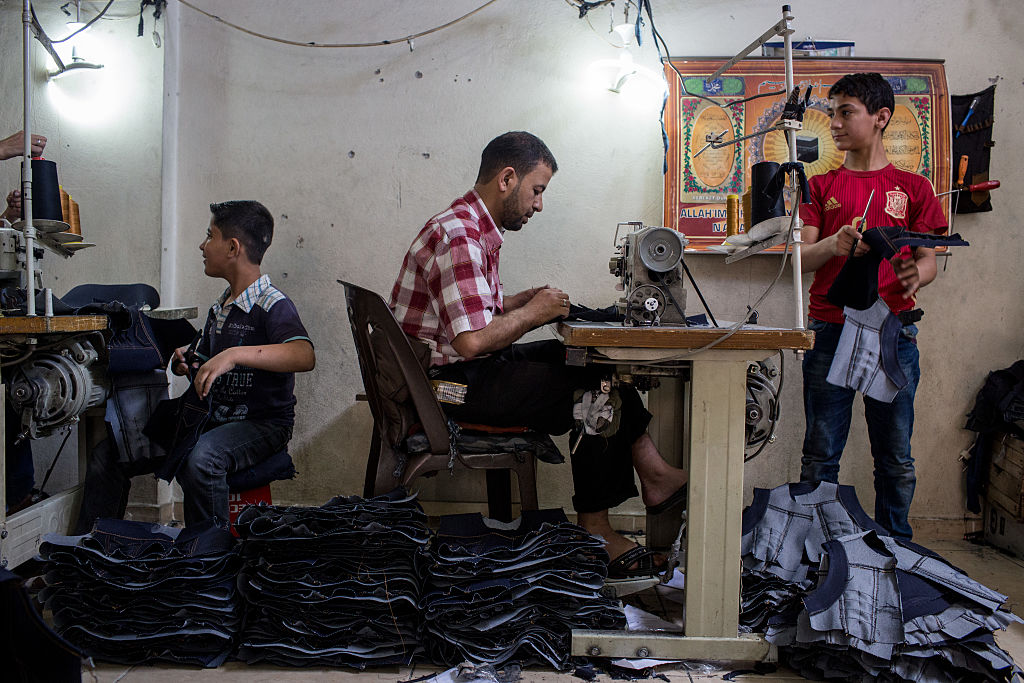 Another corruption professional said: "Sentences are not enforced, and the criminal system is not up to date to deal with long and complex corruption cases…police agencies must possess sufficient tools to battle corruption in an efficient manner." 
These findings reflect what we already know. Laws that sanction the crimes of the powerful are often poorly drafted and there are insufficient resources to ensure proper enforcement. Too many are willing to break the rules because they know governments will do little about it. 
The neoliberalism angle 
Our findings reveal that current anti-corruption efforts and debates often mask the role globalization plays in enabling corporate misconduct. The prevailing belief is that minimal government regulation is a good thing, as exemplified by Canada's "one-for-one" rule that dictates if a new regulation is introduced, an existing one must be removed. 
The role globalization plays in corruption, which originally led to demands for new laws in the first place, often gets lost in endless technocratic discussions about what laws are most effective for catching corporate cheats. This includes the OECD's convention and their evaluations of Canada's anti-bribery efforts. In the 1980s, neoliberal economic doctrines swept through capitalist nations worldwide. Their central message was that maximum efficiency and productivity required that corporations be freed from government interference. 
What followed was a period of unchecked globalization and massive privatization of public sector operations. Regulations were removed, regulatory agencies were downsized and funding was cut. Tariffs and currency restrictions were jettisoned, allowing corporations to expand their operations globally. 
The surge in globalized free trade created mammoth increases in corporate wealth, size and power, and corresponding increases in inequality within and across nations. Many transnational corporations now have annual sales and profits greater than the GDP of nations. 
Lasting effects of deregulation 
The impact of neoliberal policies has been profound. The destruction of regulation, regulatory agencies and regulatory agents through downsizing, defunding and deregulation removed many of those responsible for passing and enforcing laws punishing corporate wrongdoing. While deregulation in the United States started with the election of Ronald Reagan in 1980, Donald Trump carried it to an extreme. 
While successive Canadian governments have never directly copied their U.S. counterparts, we, too, have witnessed the negative outcomes associated with globalization. 
Because multinational corporations have been allowed to grow so large and powerful and are now so central to our economic and cultural lives, governments lack the ability to curb or punish their unlawful acts. As the SNC-Lavalin debacle illustrated, our governments frequently lack the motivation to do so as well. 
Given all this, serious action against corruption, in Canada and abroad, must include moving beyond the narrow and reactive confines of bribery law and policy, as espoused by the OECD and woefully mishandled by the Canadian government, to confront the harms associated with globalization and bring multinational corporations under democratic control.
Laureen Snider is Professor Emerita in the department of sociology at Queen's University. Jennifer Quaid is an associate professor in the Faculty of Law; Jon Frauley is a professor of criminology; and Steven Bittle is a professor in the department of criminology, all at the University of Ottawa. This essay was first posted on The Conversation.