Building the post-pandemic workplace
Science-based lessons to design healthy and safe work for your employees
This 60-minute webinar on the future of work was recorded live on Thursday Nov 26, 2020 at 1:00 PM EST. It was presented by Smith Business Insight and Queen's Executive Education.
The pandemic has forced upon us massive changes in the way work is conducted. And there is no shortage of predictions about what work will look like as we move beyond the pandemic.
The big question: How will we redesign work and do so in a way that's good for people and organizations while preparing us for the next societal crises, whether they be pandemics, recessions or something else we haven't yet anticipated?
Led by Professor Julian Barling, this webinar is based on hard lessons recently learned and the best of organizational science from decades of research. Professor Barling focuses on seven features that are critical for healthy and productive work: autonomy, belonging, fairness, growth, leadership, meaningfulness, recognition and safety. 
Participants learn: 
• What followers are looking for from their leaders.
• Practical lessons from organizational science about what work should look like post-pandemic.
• The role of autonomy, fairness, growth, meaning, recognition and safety in creating productive and healthy work.
• Everyone knows the importance of Maslow's hierarchy of needs. But was Maslow right?
Session Participants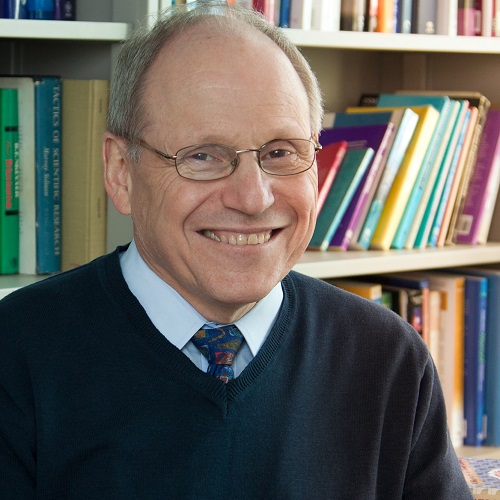 Dr. Julian Barling
Professor of Organizational Behaviour and Borden Chair of Leadership
Julian Barling is the Borden Chair of Leadership and Stephen Gyimah Distinguished University Professor at Smith School of Business. He is an authority on transformational leadership and was recently named as one of the ten most influential leadership researchers in the world. In 2002, he was elected as a Fellow of the Royal Society of Canada and named a Queen's Research Chair. Julian has received numerous awards for teaching and research, including the American Psychological Association/National Institute for Occupational Safety and Health's Lifetime Career Achievement in Research Award and the National Post's "Leaders in Business Education" award. He is the author of over 200 articles and 14 books, including The Science of Leadership: Lessons from Research for Organizational Leaders