A Business Leader's Guide to Blockchain
Understanding blockchain and how it will change the way organizations operate
Many of us think we know blockchain. It's that stuff behind cryptocurrency, right? Well, yes. But blockchain is a lot more than that. It's already being used in finance, the supply chain and a growing list of industries. Over the coming years, it promises to be one of the most disruptive technologies in business—creating new opportunities and challenges for organizations.
So what is blockchain? How does it work? And why is it such a powerful tool?
Discover what every leader needs to know about blockchain in this 60-minute webinar. Led by Erica Pimentel, assistant professor at Smith School of Business, participants explored the emerging world of blockchain and gain a better understanding of this rising technology.
Learn: 
The essential elements of blockchain
How it's being used across various industries
Blockchain's role in the supply chain
The tokenization of real-world assets and blockchain for digital identity
How blockchain can help address grand social challenges
This webinar was recorded on Tuesday, November 15.
Session Participants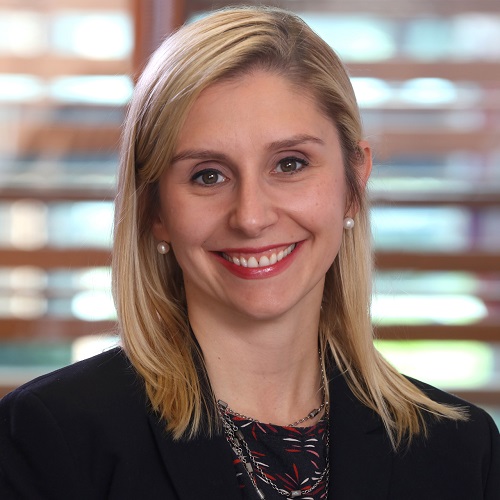 Dr. Erica Pimentel
Assistant Professor of Accounting
Erica Pimentel is an assistant professor of accounting at Smith School of Business. Her teaching focuses on financial accounting. Her research explores how technological disruption impacts the ways in which auditors engage with their work. She is a CPA and CA and worked in public accounting before entering academia.