Our Team of Consultants
SBC Consultants are more than "trouble-shooters" - we add value to your business operations by providing objective advice and strive to assist you in taking full advantage of future opportunities. Our consultants are a vital link to the newest and most effective business methodologies and practices. This knowledge is gained through courses taught at one of the most respected business schools in the world.
Our innovative Commerce program has helped train the most talented minds in all fields ranging from marketing to finance to systems development and design. In the final year of study, our student consultants are being actively recruited by some of the world's top firms. Imagine what we could do for you.
SBC consultants are hand-picked for their combination of thinking and interpersonal skills. The consultants possess a dynamic mix of skills in Accounting, Finance, Marketing, Production & Operations Management, Information Systems, Strategy, Business Planning, Entrepreneurship, and Sales.
The Smith Business Consulting Centre is looking forward to working with you to achieve your goals and reach your potential!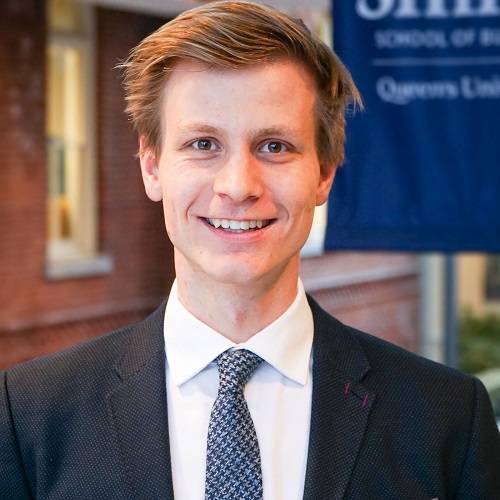 "As an Engineering student, Smith Business Consulting provided me with invaluable skills in an environment different from any classroom setting. Professor Mignault provides expert guidance while giving teams the freedom and flexibility to solve real world business problems. SBC is at the forefront of preparing you for the business marketplace, with career readiness skills that you develop in the pressures of a performance environment. It provides the opportunity to work within a professional consulting environment with a client. Consultants apply technical skills while building business acumen and critical soft skills. In addition, I grew as a leader throughout the course. I will now be starting in management consulting in the fall – I can't think of a better preparation. I would strongly recommend it to any Engineers (or of any faculty) who are interested in business and want to explore it further."
David Bobyn
Consultant 2020
"Alongside my colleagues at Smith Business Consulting, I have had the opportunity to engage my in-class learnings to real-world business problems. Throughout the term and our engagement with our client, SBC gave us the platform to enhance our communication skills with both the client and colleagues, apply thoughtful methodologies, to ultimately provide high impact solutions to our client. No matter what faculty you might be a part of, I highly encourage and recommend you to join SBC, as it will be one of the most challenging, yet rewarding opportunities you will experience during your time at Smith/Queen's."
Andrew Boughner
2018 Consultant, 2020 Manager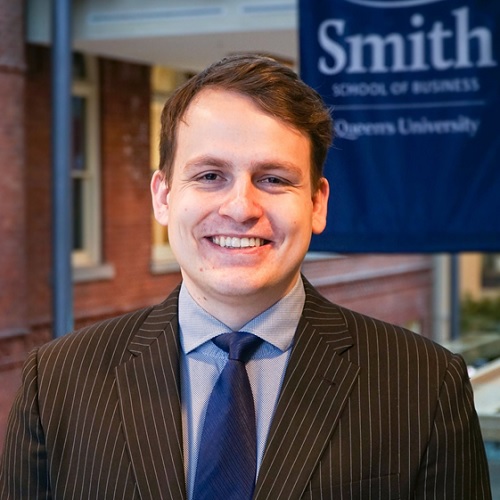 "Since I entered the commerce program at Smith School of Business, Queen's University in 2016, I participated in several case competitions in hopes of gaining first-hand experience within the industry. Although these experiences played an essential role in enhancing my soft skills, I always felt as though something was missing, regardless of how well I performed in any competition. A significant factor that progressively bothered me after spending hours preparing to deliver quality solutions was how little impact my recommendations had in reality. Given that no matter how beneficial these solutions could have been, I would never see them implemented in the real world. I was thrilled after learning that Smith Business Consulting (SBC) provided undergraduate students with the opportunity to gain first-hand client experience, enabling them to solve real-world business problems within the Kingston community. Having worked as a consultant and a manager within the SBC program, I have had the incredible opportunity to resolve a variety of real-life business problems that have made a difference in the local community. SBC provides students with an unparalleled opportunity to determine whether or not consulting is for you. I strongly recommend the program to students at Smith and Queen's University – don't miss this unique opportunity!"
Dorian Ilczyszyn
2018 Consultant, 2019-2020 Manager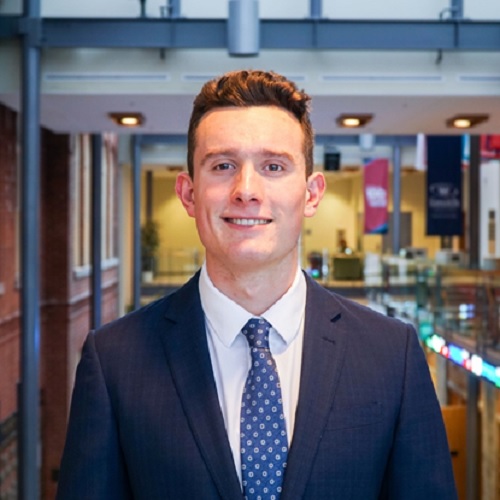 "My experience with Smith Business Consulting was undoubtedly the most challenging, rewarding and engaging capstone I could have sought for my BCom degree. The opportunity to work amongst highly driven peers across faculties to solve real world business problems is one that actualizes years of study in the most gratifying and supportive environment. The work my team completed for the Algonquin Lakeshore District School Board provided a clear and actionable road to success because of the rich educational environment that SBC is steeped in. The tight knit, results driven culture that SBC cultivates, leads to high value and high impact outcomes for clients while providing best in class professional development for Smith/Queen's brightest students. I highly recommend that any upper year with a desire to develop business or consulting acumen become involved with this program!"
Malcolm Southerland
2020 Consultant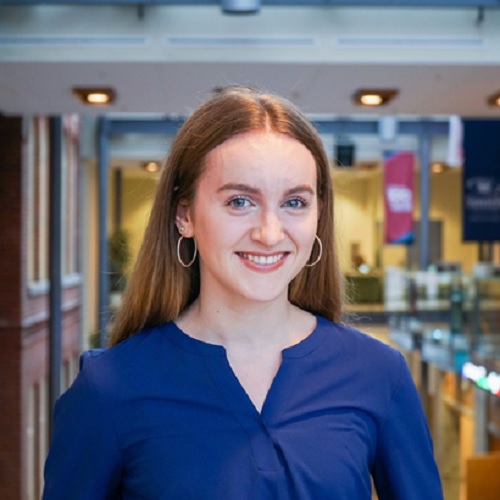 "Being a part of Smith Business Consulting as both a Consultant and a Manager has been an incredibly rewarding and enriching experience. Whether developing a growth strategy for a marina in the 1000 Islands or managing a team reinventing a school board's international program, I've had the opportunity to create meaningful change and solve real business challenges. The balance of autonomy and support in the program empowers students to take ownership of their projects and client relationships. The program has provided me with the chance to make a genuine impact in organizations while acquiring a highly transferrable business skillset. SBC has truly enabled me to become a better leader, problem-solver, and collaborator."
Kathleen Harvey
2018 Consultant, 2020 Manager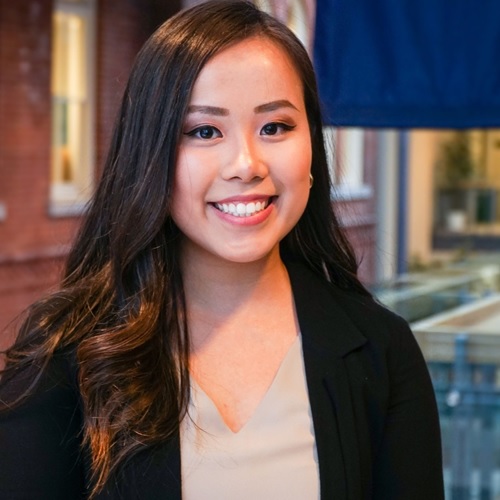 "To any Smith/Queen's University student thinking about whether or not they should take this course: you're not here for an average academic experience. You joined the program to become a leader and to drive change. There is no better way to do that than to become a part of SBC, where you'll build meaningful relationships with mentors, leaders and like-minded students; learn from hands-on experiences; and develop valuable skills that will make you stand out in any professional career. You can't simply learn and attain real-life work experience in a typical academic setting. What I learned at SBC has accelerated my career path and has definitely been one of the most challenging, yet rewarding experiences during my time in the Commerce program.
Adrianna Ho
Winter 2020 Consultant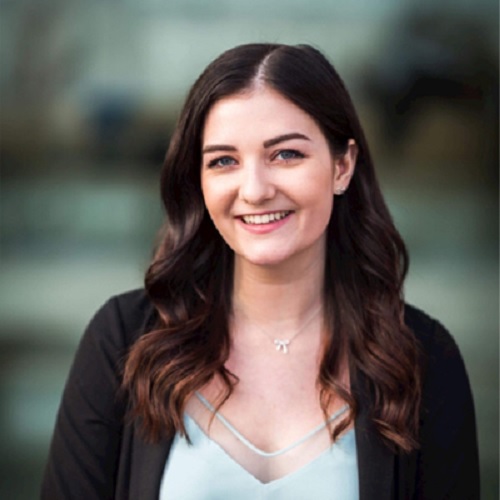 "SBC provides students an excellent opportunity to apply the skills and knowledge gained during the first two or three years of their undergrad to real world problems. Working as a consultant for SBC in my third year provided unparalleled teamwork experience in a role that prepared me for working on complex business problems post-graduation. Students will be exposed to the challenges of working in a client facing role and will be expected to think creatively to deliver industry-level results. I enjoyed the program so much, I later applied to serve as a manager for SBC in my final year. The course directors and management team provide a valuable support system for consultants, and work hard to secure interesting and unique projects for the consultants to work on. I would highly recommend SBC to any student interested in improving their understanding of business strategy and bolstering their academic experience at Smith/Queen's."
Brittney Gerlock
Fall 2018 Consultant, Winter 2019 Manager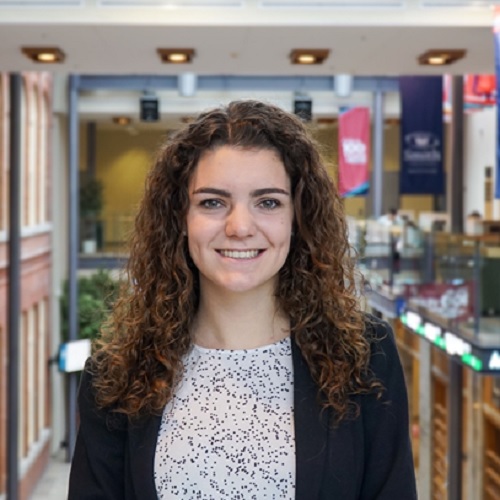 "SBC is by far one of my best experiences at Queen's University. My team of 4 consultants was able to help with the early stages development of a Kingston community healthcare centre. We were able to speak with many remarkable individuals who are committed to providing for those in need, to then culminate with an impactful solution for our client to move forward with. What an amazing opportunity. Through classroom "meetings" and the hands-on approach of the teaching team, I learnt how to deliver true value to a client while also improving many skills. Being the only engineering student in my semester was an enriching experience and I would strongly encourage any non-commerce students that have an interest in consulting to consider a semester with Smith Business Consulting."
Kate Jennings, BASc'21
Fall 2019 Consultant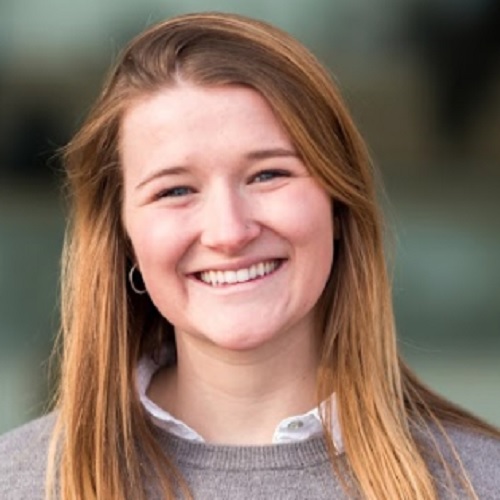 "Every student in Commerce should be required to take this course before graduating. While traditional lectures teach frameworks and methodologies, this course gives students the opportunity to put classroom theory into action and to practice relevant skills before beginning work. Having a professor like Charlie, who guides and advises students throughout the consulting process, provides support and insights unlike any other class I have taken - and having the opportunity to work with and learn from other peers in the program is invaluable. I took this course in my fourth year at Smith School of Business and felt that it consolidated all of my in-classroom learning, extracurricular experience, and summer work into one project that has provided a solid launch pad for beginning my career. I cannot say enough positive things about this course!"
Rachel Klysen
Winter 2018 Consultant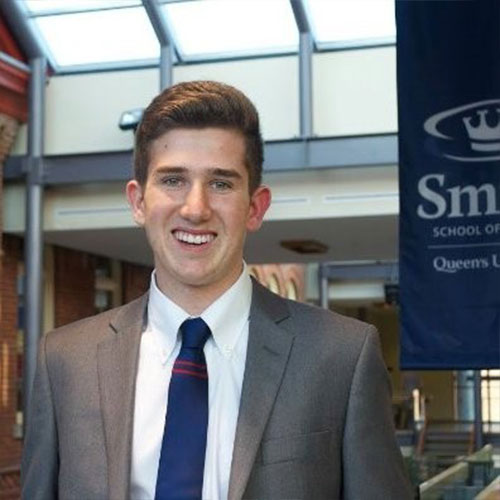 "SBC is a fantastic opportunity for undergraduate students to gain insight into solving real-world business problems. By engaging with clients, leveraging program resources and collaborating with teammates, students quickly learn how to tackle ambiguity and frame solutions effectively. Under the leadership of Prof Mignault, SBC provides a semester of ownership and growth, and should be seriously considered by anyone looking to become a more effective consultant, marketer or business problem-solver."
David Gouws
BCom'18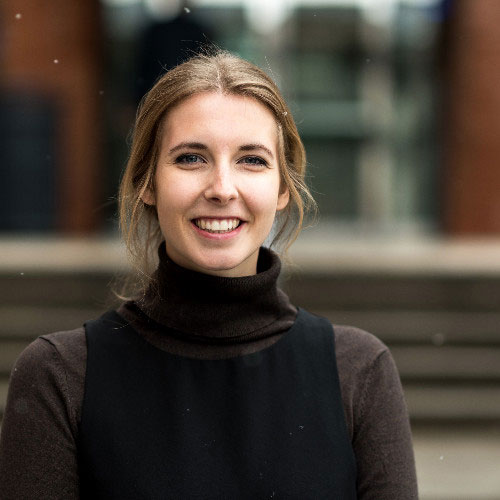 "With Smith Business Consulting, I had an incredible opportunity to really think. To think deeply, critically, and with greater freedom than most traditional learning environments. The autonomy of Smith Business Consulting allowed me to challenge my intellectual curiosity, and assume roles within our project that I once believed were outside my capabilities. The connections I developed with my colleagues, with our client, and with the Kingston community continue to stay with me long beyond Smith. Definitely a highlight."
Fiona Windrim
BCom'18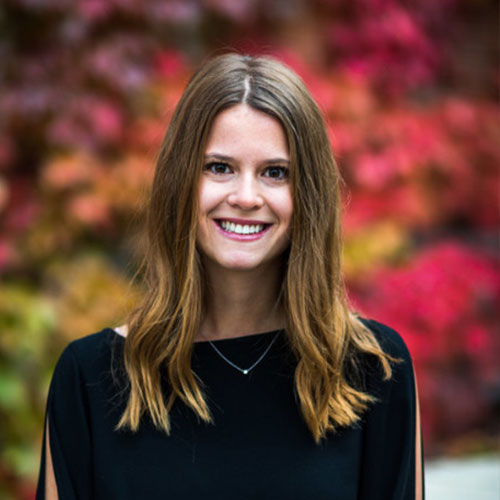 "I joined SBC as a Consultant in the Fall 2018 semester. My team and I worked with a local, newly founded not-for-profit seeking to open a healthcare facility in Kingston. We were tasked with creating a 5-year business plan, financial plan, and feasibility assessment and presentation materials. Throughout these 12 weeks, I quickly learned how to communicate with clients and my peers, develop key recommendations and ultimately, how to apply what I was learning in the classroom to a legitimate problem. Smith Business Consulting is a unique, and perhaps the only opportunity on campus for students to truly develop these "soft skills" and deliver tangible and meaningful results in a real-world setting. As a Manager for SBC 2018-2019, I recognize the wide variety of projects and clients that we work with every day. From market-research to feasibility assessments, to core business plans or operational plans, we truly do it all."
Julia Yach
BComp'18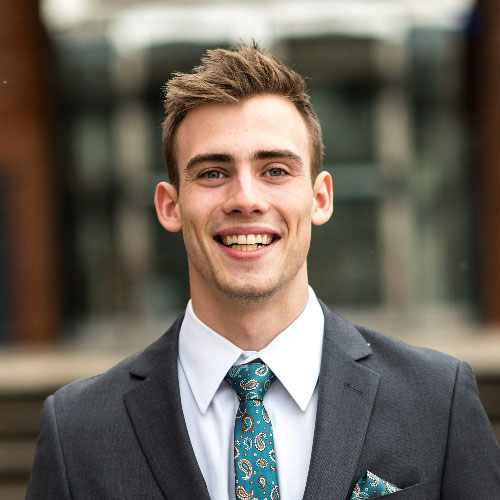 "SBC provided me with a unique opportunity to apply my in-class learnings to real-world problems and make a tangible impact on the Kingston community. Being able to work with some of the brightest students from Commerce, Engineering, Arts or Computer Programming opened my eyes to diverse perspectives and fostered a cross-collaboration mentality I use in my professional career today. If anyone has an opportunity to take this course, I would highly encourage them to do so as SBC was one of the most challenging, yet rewarding experiences during my time at Smith; Don't miss this experience."
Connor Emeny
BCom'18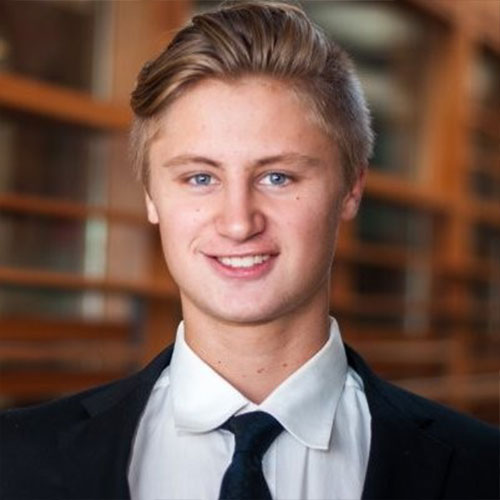 "SBC was an amazing way to differentiate my skillset in the commerce program. The opportunity to work on a real business problem outside the classroom and make a real impact on a client was extremely valuable, challenging and rewarding. I would highly recommend the program to anyone interested in consulting."
Ethan Sylvester
BCom'19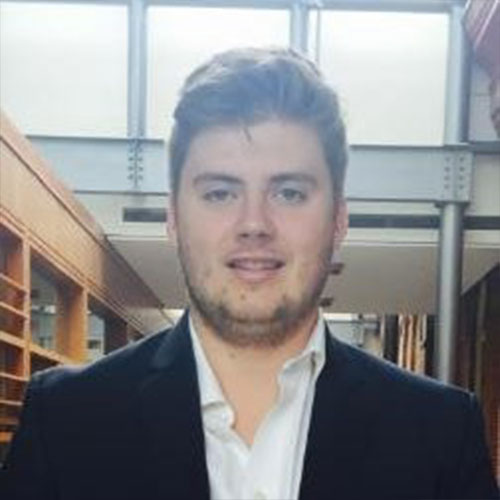 "Smith Business Consulting is a fantastic real-world opportunity for upper year Commerce students. It allowed me the opportunity to apply what I learned in the classroom in helping a local business overcome a variety of different obstacles and challenges. From client-relations to conflict management, SBC sets you up with skills and experiences that will assist you in whichever field you choose following your time at Smith. Not to mention, you'll get the chance to work alongside and form worthwhile connections with your clients, managers and fellow students. I highly recommend getting involved with SBC."
Jordan Bezanson
BCom'18