Program Structure
Our modern curriculum features relevant courses that align with employer needs. Through specializations including Digital Transformation and Management Analytics, you will gain a broad understanding of the global business environment and be equipped to handle today's business challenges. Our integrated approach to teaching encompasses a variety of methodologies. This will allow you to develop a full understanding of business functions applicable to any industry.
The curriculum for the Queen's MBA is very flexible and can be built to meet your career goals. There are two modules – the Foundations Level, which provides an overview of business fundamentals, and Mastery, which enables you to choose an area of specialization. Upon completion of the MBA, you may then choose to advance to the Expert level by pursuing a second Master's degree.
Download a brochure
Contact an application advisor
A January Start Date
Our new program will start in January. What does this mean for you? It means that you will:
Be among the first MBA graduates into the job market
Have more time to prepare for job interviews in the fall
Have a broader selection of international exchange opportunities
Be able to offer employers flexibility in your starting date
Have the opportunity to participate in internship opportunities the following January
Be able to take advantage of 16-month dual degree opportunities
Curriculum
Foundations Level (First 6 Months)
The Foundations curriculum is comprised of 13 courses plus an integrative project that runs through the entire six months.
Business Analytics
Business, Government and Global Economy
Economics
Finance
Financial Accounting

Leading with Integrity

Managing Human Capital

New

Managing Information Technology
Marketing
Negotiations
Operations
Professional Communication Skills
Strategy
Electives
Advanced Portfolio Management
Analytical Decision Making
Consulting
Consumer Focused Marketing
Creating & Executing Market-Based Strategy
Corporate Valuation & Mergers and Acquisitions
Decision-making in Competitive Environments

New

Digital Execution

New
Digital Transformation

New

Diversity and Inclusion
in Organizations

New

Dynamic Strategy Analysis

New

Financial Technology & Innovation
Finance Strategy
Financing of New Ventures
Global Strategy
Health and Public Policy
Individual Project Course
Management Accounting
Managing Agile Projects
New Venture Management
Organizational Intelligence
& Strategy

New

Pricing Analytics
Risk Management
Sales Management
Strategic Service Operations
Strategy Implementation & Change
Text Analytics

New

Tri-Colour Venture Fund
Mastery Level (Second 6 Months)
For the Mastery module, students complete a series of core courses and elective courses. Those who choose to pursue a specialization will earn a Queen's MBA and a Graduate Certificate in one of the following areas: Consulting, Digital Transformation, Entrepreneurship and Innovation, Finance, Management Analytics or Marketing & Sales.
 
Those who decide not to specialize may complete the General Management option. This option requires students to choose elective courses in a variety of different areas. Learn more about the specializations available to you.
Expert Level (Double Degree)
The Expert Level enables you to apply some of your MBA credits to a second Queen's Master's degree.
Students completing Foundations, Specialization and Expert earn a Queen's MBA and an additional Master's degree
Optional Courses
Certificate in Social Impact
In addition to the mandatory course in Corporate Social Responsibility, this Certificate requires a minimum of 20 hours of volunteer outreach activities, attendance at a responsible leadership related conference, additional readings, and exposure to additional responsible leadership concepts through either completing a consulting project, or by planning and hosting a responsible leadership workshop/speaker event.
Pre-MBA Warm-Up
Smith School of Business is pleased to offer pre-MBA "warm-up" sessions in five quantitative areas:
Financial Accounting
Finance
Business Analytics
Strategic Thinking
Data Manipulation
These not-for-credit one-day sessions are offered to incoming students before the MBA program begins. These sessions are optional, and you may enroll in any or all of them. At a cost of $200 per session, they represent an excellent opportunity to ease your transition into the program. You may register for these sessions when you sign back your offer of admission.
Professional Designations
While in the program, you may choose to begin working on any of these professional designations.

Chartered Financial Analyst (CFA)
Those interested in pursuing their CFA designation have access to CFA resources, sample exams, networking opportunities as well as CFA scholarships that cover the cost of the membership and provide a discount toward the cost of writing the Level 1 Exam.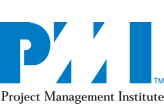 Project Management Professional (PMP)
The Project Management Institute recognizes the Project Management elective course offered in our Consulting stream as the required contact hours a student needs to be eligible to write the PMP exam. See our website for more details.

Certified Management Consultant
In addition to completing the required course, a total of 3600 hours of consulting experience is required to qualify for the CMC designation. Students may submit experience gained through the Queen's MBA program towards this requirement.