Award-Winning Faculty Team
A Faculty That Works as a Team –
At Smith School of Business, you'll be learning from a team of professors who work together to integrate knowledge across functional disciplines.
Outstanding Educators
The Smith faculty have outstanding academic credentials; they are best-selling authors, award-winning teachers and editors of leading academic journals.
Canadian Business, Bloomberg BusinessWeek (USA) and Financial Times (UK) have recognized faculty members from Smith as among the top management educators in the world. Several Smith School of Business professors have earned recognition for teaching excellence from leading international academic and business organizations, as well as from the Canadian media including the Financial Post and Maclean's.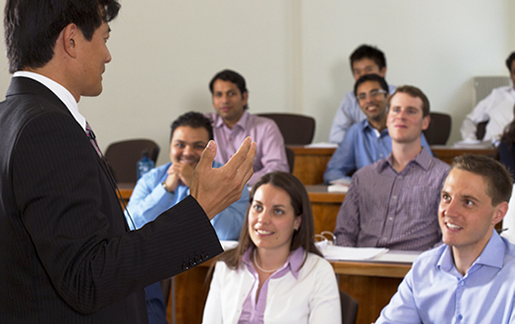 An Integrated Academic Plan
Smith School of Business faculty members work together as teachers, researchers, and consultants. Their joint efforts have resulted in a tightly integrated academic plan. Our faculty teach in North America's most popular executive programs, consult for the world's leading organizations, and have earned the respect of the business media and business leaders.
Committed to Your Success
Smith School of Business professors are committed to your success, both academically and professionally. The excellent student-to-professor ratio means you will have unparalleled access to your professors both in and outside of class, and you will find them very responsive to your needs.
In Touch With the Business Community
Full-time MBA professors have frequent contact with the business community. Many have extensive rosters of private and public sector clients in Canada and around the world. The faculty includes: experts in the fields of corporate turnarounds, tax planning, leadership, and alliances; best-selling business authors; and groundbreaking researchers. Years of working with senior-level executives have given our faculty the ability to bring modern management practices into the classroom.
Faculty Members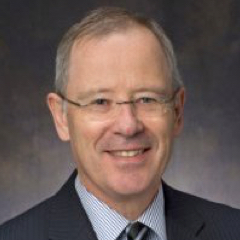 Mr. Len Anderson – Accounting
Len Anderson, CA, has spent his career working with privately-held and Family-owned businesses and is an expert in the areas of auditing, accounting and taxation. He advises on issues relating to governance, strategy development and mergers & Acquisitions. He previously worked for KPMG serving clients across a broad range of industries and was Chair of the KPMG Learning council.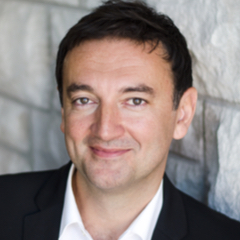 Dr. Goce Andrevski – Strategy and Organization
Goce Andrevski is an associate professor in Strategy and Organization. He received his PhD from the University of Kentucky. He also holds an MBA from Grand Valley State University and a BBA from the University of Sts. Cyril and Methodius, Skopje, R. Macedonia.
Goce Andrevski's research explores how firms can systematically outperform rivals in dynamic competitive environments. His research interests include competitive dynamics, alliance networks, and strategic entrepreneurship. Goce is a member of the editorial board for Journal of Management and his research has been published in journals such as Strategic Organization, Information Systems Research and Journal of Management. His research has received 2011 Dorothy Harlow Best Paper Award (Academy of Management), 2010 Best Published Paper Award (Information Systems Research) and 2009 Best Doctoral Student Paper Award (Academy of Management).
Mr. Tom Anger – Finance and Accounting
One of the architects of Smith School of Business' innovative MBA for Science and Technology - Canada's first specialized MBA - Mr. Anger is an authority on business curriculum development. In 1997 he was appointed Chair of the School's Undergraduate Program where he is responsible for the curriculum review and ongoing improvement of the School's BCom program. Mr. Anger also teaches Finance and Accounting for Smith's Executive MBA program. He integrates financial accounting with the finance courses in the program, and he plays a leading role in advising Executive MBA participants on their projects, and in integrating financial considerations into the curriculum. In the private sector, Mr. Anger is a leader in the application of learning technologies for bankers and other professionals. He earned both a Bachelor of Science (Honours) and an MBA degree at Queen's University.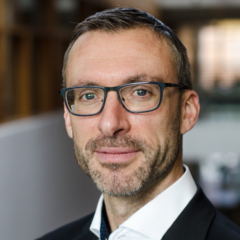 Dr. Laurence Ashworth – Marketing
Laurence is originally from Stratford-upon-Avon, England. He has spent the last 9 years in Vancouver where he completed an undergraduate degree in commerce at UBC and went on to do a Ph.D in consumer behavior. He moved to Kingston in August, 2003.
Laurence is interested in social and affective influences on consumer judgment and decision making. He has examined the psychological processes involved in perceptions of fairness and how consumers' react to perceived unfair treatment. He has also conducted research on impression management. In particular, his research has shown that consumers will sometimes avoid saving money in order to avoid appearing cheap in front of others. These concerns were particularly prevalent in men when they were around women who they viewed as a potential partner. This research ties in with his interest in evolutionary psychology. In particular, he is planning on conducting research into how individuals allocate their resources in line with evolutionary important goals. Finally, he has looked at how consumers use their emotions when making important decisions and how individuals' current feelings are differentially affected by the anticipation of future events and recollection of past events.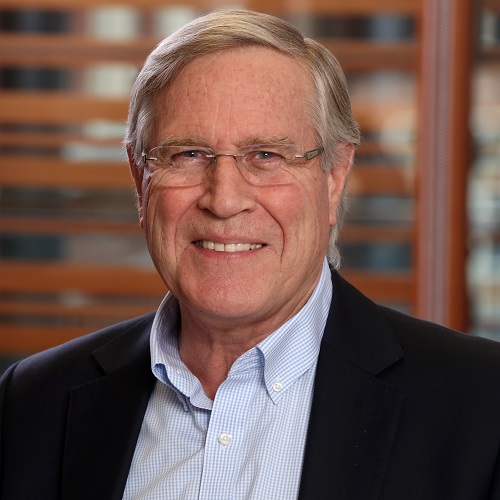 Dr. Bill Blake – Organizational Behaviour
A native of Kingston and a graduate of the Royal Military College of Canada, Dr. Bill Blake spent six years in a variety of leadership positions in the Canadian Navy prior to entering the University of Western Ontario where he completed an MBA and a Ph.D. in business.
Dr. Blake joined Smith School of Business in 2001. In 2002 he was appointed Associate Dean, MBA Programs, and served in that capacity for 6 years. During that time, the Accelerated MBA and Executive MBA Americas (a Queen's-Cornell partnership) were launched and the Full-time MBA was named #1 in the world outside the U.S.A by BusinessWeek in three successive biannual rankings.
Dr. Blake's research and teaching have focused on characteristics of effective leaders and the relationship between cultural adaptability and international effectiveness. He has been actively involved in consulting and executive development and he has delivered programs in leadership, cross-cultural management and human resource management nationally and internationally.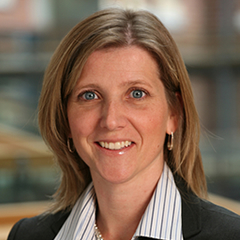 Dr. Kathryn Brohman – Digital Business and Strategy Execution
A world in which technology enables businesses to prosper, employees to thrive, and a culture for driving results to flourish is the vision behind Kathryn Brohman's thought leadership in sustainable execution.
An Associate professor at Smith School of Business, Queen's University, Kathryn has co-authored several books that focus on how today's organizations can navigate business practices to drive short-term results without compromising long-term success. Her most recent book entitled SHIFT: A New Mindset for Sustainable Execution presents results from her work with over 750+ organizations that helped translate strategy into action. The book provides a pragmatic approach to identifying salient execution barriers, filling gaps to stabilize an execution backbone, and removing distractions to seamlessly adapt to change.
Since arriving at Queen's University in 2003, Kathryn has pioneered programs in Strategy Execution and Digital Transformation across MBA and executive programs. She has worked with hundreds of organizations in North America to translate strategy into action. Kathryn has received multiple funding grants from the Social Sciences and Humanities Research Council (SSHRC) as well as the Ontario Research Foundation and published her work in premier journals including MIS Quarterly, Decision Sciences, Harvard Business Review, MIS Quarterly Executive, and Communications of the ACM.

Dr. Scott Carson – Strategy and Corporate Social Responsibility
Dr. A. Scott Carson is a professor at Smith School of Business, Queen's University specializing in governance and strategy. He is formerly the Stauffer-Dunning Chair of Policy Studies and Executive Director of the Queen's School of Policy Studies.
Professor Carson's career has combined business, government and academe. He was the head of corporate finance for a major Canadian bank, CEO of an Ontario government secretariat, and the dean of two Canadian university business schools. Carson is the former chair of the board of Kingston General Hospital, Chair of the Greater Kitchener Waterloo Chamber of Commerce, Vice-Chair of the Halifax Stanfield International Airport Authority. Also, he has been a member of many other corporate and not-for-profit boards. 
He is a graduate of Mount Allison and Dalhousie universities, and received his PhD from the University College London (UK).
Dr. Carson is the co-editor of three recent books on Canadian healthcare governance published by McGill-Queen's University Press: Toward a Healthcare Strategy for Canadians (with J. Dixon and K. R, Nossal, 2015), Managing a Canadian Healthcare Strategy (with K. R. Nossal, 2016) and A Canadian Healthcare Innovation Agenda: Policy, Governance and Strategy (with K. R. Nossal, 2018).
Mr. Barry Cross – Operations Strategy
Barry Cross is an expert and thought leader in innovation, execution and operations strategy. He joined Smith School of Business after nearly 20 years in the automotive and manufacturing sectors with Magna, Autosystems and DuPont, where he led many key strategic initiatives, including nearly 30 program launches in North America, Asia, Latin America and Europe.
Barry speaks and consults widely in the areas of Lean, Innovation, Strategy, Projects and Execution, enabling organizations to create sustainable value for their customers.  He is the bestselling author of three books, including Simple: Killing Complexity for a Lean and Agile Organization, and several Most Read articles.

Dr. Peter Dacin – Marketing
Peter Dacin is a Professor of Marketing. He received his doctorate from the University of Toronto in 1989.
Prior to joining Smith, Dr. Dacin spent 7 years at Texas A & M University. He is trained in consumer behavior with a strong emphasis in cognitive and social psychology. Dr. Dacin's primary area of research is judgment formation and this is a theme that runs through all of of his research. His research strategy is one of integrating his expertise on this topic into other, more applied/managerial areas of marketing. Dr. Dacin's research has appeared in several journals including the Journal of Marketing, the Journal of Consumer Research, the Journal of Marketing Research, the Journal of Business Research, the Journal of Advertising Research and the Journal of Personal Selling and Sales Management. He was recently recognized with an award for the outstanding researcher at Texas A&M University. Theoretical: Dr. Dacin's research in this area focuses on identifying how individuals form judgments about brands. The judgments he is most interested in include brand evaluations (i.e., attitudes and beliefs), and value judgments. Examples that represent this type of research include the Journal of Consumer Research article (with Andrew A. Mitchell) the Journal of Consumer Research article (with John Murry) and the manuscript currently under review at the Journal of Consumer Research (with Andrew Mitchell).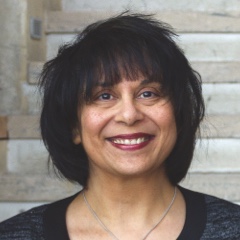 Dr. Tina Dacin – Strategy and Organizational Behaviour
Professor Dacin's research interests include cultural heritage and traditions, social innovation/entrepreneurship, and strategic alliances.  Her work has been published in leading management journals including the Academy of Management Journal, Academy of Management Review, Accounting, Organizations, and Society, Journal of Business Ethics, Journal of Management, Journal of World Business, Organization Science, and the Strategic Management Journal. She has also served as Senior/Consulting Editor for Organization Science, Journal of International Business Studies, Journal of Management Inquiry. She has previously served for multiple terms on the Editorial Review Boards of the Academy of Management Journal, the Academy of Management Review, the Journal of International Business Studies, Strategic Organization and Strategic Management Journal. 
Professor Dacin teaches courses in leadership, change, and strategy. Professor Dacin advises and speaks to major corporations in the airline, biotechnology, defense, energy, financial services, healthcare, and telecommunications sectors as well as a number of public sector and non-profit organizations.  She currently sits on the boards of the Kingston Community Foundation and GRLI, a global advocacy organization for promoting responsible leadership in business schools and organizations. Professor Dacin has received several awards and recognition for research and teaching.  Most recently, she was inducted as a Visiting Fellow into Sidney Sussex College at the University of Cambridge, UK and is a Visiting Fellow of the Judge Business School. She has also been a Visiting Professor for several years at the Kellogg School of Management, Northwestern University and the Indian School of Business in Hyderabad, India.

Mr. Michael Darling – Marketing
Michael Darling joined Smith School of Business in January 2005 as program director of Smith's Accelerated MBA for Business Graduates. In addition to his director responsibilities he teaches courses on strategy, marketing and the global business environment in Smith's MBA programs.
For the past two decades Darling has focused on program management, teaching, consulting, entrepreneurial and environmental activities. He was on the faculty of New York University's Stern School of Business from 1986 to 2004 where he taught marketing and strategy courses in MBA and Executive MBA programs, was the founding director of Stern's executive development initiative and was actively involved with Stern's Berkley Center for Entrepreneurial Studies. He is a recipient of the Citibank Excellence in Teaching award and was listed several times in Business Week's outstanding faculty list. Darling has also taught courses at Pepperdine University in California, Columbia University's Teachers College and the Rotman School of Management at the University of Toronto. In addition, he has taught in an MBA program in Italy and has led international study tours to several countries including Brazil, England and Switzerland.
He has written several cases for use in MBA and Executive MBA integrated strategy exercises and has had numerous articles published in Stern Business, Brandweek and other business publications.  His focus in these cases and articles has been on changes in strategy and tactics and the impact of these changes.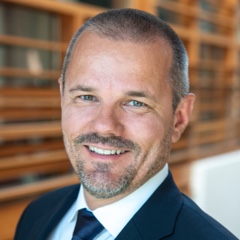 Dr. Jean-Etienne de Bettignies – Business Economics
Dr. Jean de Bettignies is a Distinguished Professor of Business Economics at Smith School of Business at Queen's University. His research examines applications of contract theory to organizational economics, non-market strategy, entrepreneurship, and industrial organization. His work is published or forthcoming in top-tier academic journals including Journal of Labor Economics; Management Science; Journal of Law, Economics and Organization; Journal of Industrial Economics; Journal of Economics and Management Strategy; and International Journal of Industrial Organization. He is the recipient of the 2014 Research Excellence Award at SSB.
Dr. de Bettignies has taught in a number of different programs since joining Smith in 2007, including Full-Time MBA, EMBA Americas, MSc/PhD, Master of Finance (MFin), Graduate Diploma in Business (GDB), Commerce, and Executive Education programs. He was awarded the Full-Time MBA Teaching Excellence Award in 2016; and the MFin Professor of the Year Award in 2016, 2017 and 2018. 
Dr. de Bettignies received his PhD and his MBA from the Booth School of Business at the University of Chicago in 2001. He also holds a BSc in Economics from the London School of Economics and a MA in Economics from the Université Catholique de Louvain.  Prior to joining Smith, Dr. de Bettignies was Assistant Professor at the Sauder School of Business at the University of British Columbia.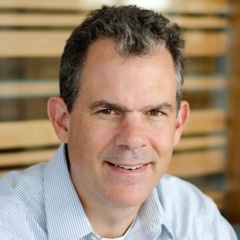 Dr. David Detomasi – International Business and Strategy
Dr. Detomasi is an assistant professor of international business and strategy at Smith School of Business, Queen's University. He completed his PhD from the Department of Political Studies at Queen's University in 1999, specializing in international political economy. He also holds a Master of Arts in War Studies from the Royal Military College of Canada, a Bachelor of Arts (Honours) from Queen's University, and is a graduate of the Executive Program on the Global Financial System from the John F. Kennedy School of Government, Harvard University.
Dr. Detomasi's research interests include globalization, corporate and non-profit governance, and corporate strategy.  He is nearing completion of the book manuscript Between Market and State: The Oil Multinational in Geopolitical Competition, currently under review at University of Toronto Press. He teaches courses on strategy, governance, and the geopolitics of global competition in undergraduate, MBA, and executive education programs at Smith School of Business and abroad. He has served as Academic Director for Global Business, Queen's Executive Education.  He as has also served for a five-year term as academic director for the Fundamentals of Governance Program, Queen's Executive Education.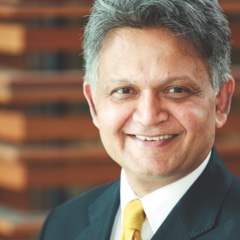 Mr. Shai Dubey – Business Law, Negotiations & New Venture Management
Shai Dubey teaches courses in negotiations, cross-cultural management, ethics, domestic and international business law and entrepreneurship.
He is the academic director for project courses in various MBA programs as well as the MIB program. 
Shai earned his Bachelor's Degree from the University of Toronto and his Law Degree from Queen's University. Shai is also a graduate of the aviation Flight Technology Program at Seneca College. 
After graduating from Seneca College in 1984, he began his working career as a commercial pilot. In 1985 he founded and ran both an executive aircraft charter company and a flight training school based in Toronto. After selling this company, Shai worked as an aviation consultant providing strategic and regulatory advice to Canadian and foreign clients.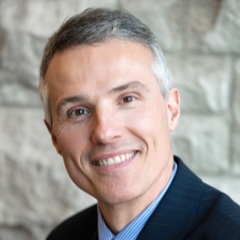 Dr. Louis Gagnon – Financial Strategy and Risk Management
Dr. Gagnon is an expert on capital markets and risk-management. He holds a Ph.D. in Finance from the University of Toronto, a M.Sc. in Finance and a Bachelor's degree in Business Administration from the Université de Sherbrooke. Dr. Gagnon's research is published in leading academic journals including the Journal of Financial Economics and the Journal of Financial and Quantitative Analysis.
Dr. Gagnon is a seasoned practitioner who oversaw the bank's global interest rate derivatives exposures and developed risk-management methodologies and policies during his stint in senior management at the Royal Bank of Canada. He consults for a number of organizations in the finance and the non-finance sectors and is actively involved in executive development both in Canada and abroad. Professor Gagnon has been quoted extensively in the Globe and Mail, National Post and Toronto Star and featured on national television and radio programs including BNN, CBC' The National, CBC' Newsworld, CTV's Canada AM, CBC's Ontario Morning, TVO's The Agenda, TFO, RDI, CBC's National Radio Syndication, and CBC Radio-Canada. His recent editorial in the National Post, "Fees and Leverage", explains the origins of the credit crisis and provides a five-point plan to reform the financial system.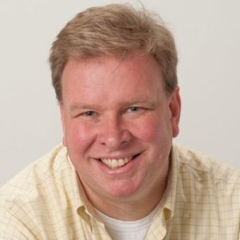 Dr. Peter Gallant – New Ventures
Peter Gallant is an authority on the financing of new ventures. He is Vice President, Business Development and Regulatory Affairs at Veolia Water Solutions and Technologies. In 20122, he was appointed by the Ontario government as a Director of WaterTAP – an organization created to facilitate Ontario's economic advantage by capitalizing on the province's innovative water sector. He was also the Founding President of Pathogen Detection Systems Inc. He has a PhD in electrical engineering from Queen's University.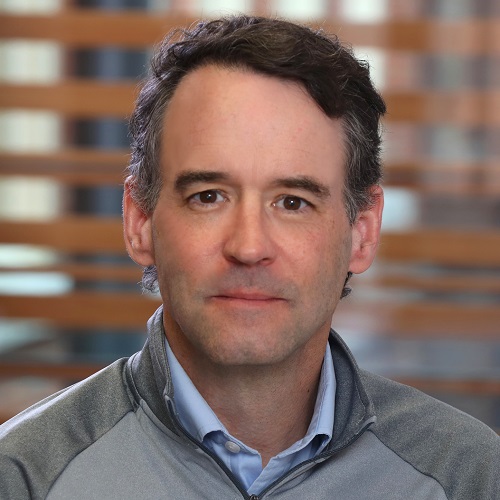 Mr. Jim Hamilton – Marketing
Jim Hamilton is a proven sales and marketing executive with over 19 years of experience in forming and growing start-up companies, as well as, leading sales and marketing teams in mid-sized and larger companies. Currently, Mr. Hamilton spends most of his time as an instructor. He is a lecturer at Smith School of Business where he teaches courses in marketing strategy, sales and sales management at both the graduate and undergraduate levels.
Mr. Hamilton owns an advisory firm that provides reputation management, sales, marketing, and CRM strategy services to individual professionals and corporations. Some of his clients have included Bayer, Altana, IBM, and MDS Sciex.
Mr. Hamilton obtained an Honours Degree in Actuarial Science (BSc.) from the University of Western Ontario (Canada) in 1990. He then earned an MBA from the Richard Ivey School of Business (Canada) in 1995.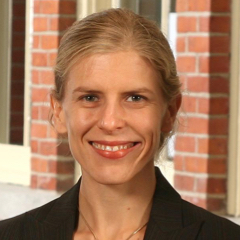 Dr. Tracy Jenkin – Management Information Systems
Dr. Tracy Jenkin's research focuses on artificial intelligence and explores human-AI collaboration and the cognitive processes involved. Her current research program builds on her previous work on novel information discovery (NID) and learning processes, which employed unsupervised machine learning and natural language processing techniques. Dr. Jenkin also works in the areas of analytics, environmental sustainability and IT (green IT), project management, and project alignment. Her research has been published in a variety of top journals including Business and Society, The Data Base for Advances in Information Systems, Decision Sciences, Information and Organization, Journal of Business Ethics, Journal of Information Technology, and MIS Quarterly. Dr. Jenkin is a Vector Institute Faculty Affiliate.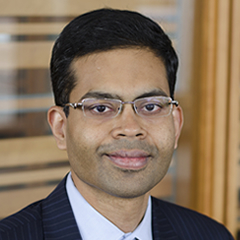 Dr. Sumit Kunnumkal – Operations Management
Sumit Kunnunkal is an authority on revenue management, retail operations and assortment planning. He holds a Ph.D. in Operations Research from Cornell University, an M.S. in Transportation from the Massachusetts Institute of Technology and a B.Tech. in Civil Engineering from the Indian Institute of Technology, Madras.  He has previously taught at the Indian School of Business and has held visiting positions at Singapore University of Technology and Design and Universitat Pompeu Fabra.  
Dr. Elspeth Murray – Strategy, New Ventures and MIS
Elspeth Murray has served as the Associate Dean - MBA and Masters Programs since 2012, and has been a professor of Strategy and Entrepreneurship at Smith School of Business since 1996. She also holds the CIBC Fellowship in Entrepreneurship, and founded Smith's Centre for Business Venturing. Prior to joining Smith, she worked in industry for 7 years for several firms including IBM, and Canadian Tire. As an integral part of her work in the strategy and new venture fields, Dr. Murray specializes in the management of change. In 2002, she co-authored a best-selling book, Fast Forward: Organizational Change in 100 Days, Oxford University Press, with Dr. Peter Richardson. She has recently co-developed (with Dr. David Saunders) the Analytics Climate Assessment Tool (ACAT), which is used to assess organizations technological capacity, skill sets, and analytics culture. Current research is focused on best practices in leading and managing change to create an analytics culture.
Dr. Murray teaches on many MBA and Executive Education programs, and consults widely with a diversity of firms including BMW, Detour Gold, Wawanesa Insurance, Versacold Logistics and the Auditor General for Canada. She serves as a Director for several firms and is an advisor to several start-ups and CEO's. Dr. Murray received an undergraduate degree in computer science and mathematics, and an MBA, both from Queen's University. Her doctorate in Strategy and Management Information Systems was completed at the Richard Ivey School of Business.
Dr. Anton Ovchinnikov – Management Science and Operations Management
Anton Ovchinnikov is a Distinguished Professor of Management Analytics at Smith School of Business in Kingston, Canada. His research interests include, on the theoretical side, behavioral operations, revenue management and environmental sustainability. On the applied side, he studies data-driven applications in business, government and nonprofit sectors.
Anton's work has been published in the leading academic journals. One of his academic papers was recognized as the finalist of the 2009 Junior Faculty Best Paper Competition held by the Institute of Operations Research and Management Sciences (INFORMS), and his applied work was recognized as the finalist in the 2014 INFORMS Revenue Management and Pricing section Practice Prize. In 2015 Anton received the Paul Kleindorfer Award in Sustainability from the Production and Operations Management Society (POMS) for his work on sustainable operations. His case studies also won several awards, including the 2005 and 2011 INFORMS Case competitions. Anton organized several conferences and is on the editorial review boards of two leading operations management journals; his contributions to the academic community also received multiple service awards.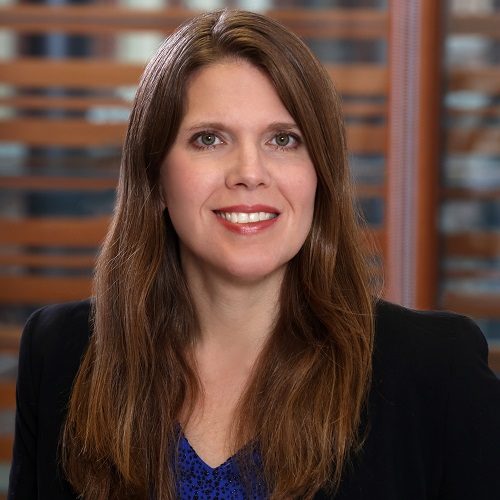 Dr. Jana Raver – Organizational Behaviour
Dr. Raver is an Associate Professor and E. Marie Shantz Faculty Fellow in Organizational Behaviour at Smith School of Business, and is also cross-appointed to the Department of Psychology. She is an authority on interpersonal relations and group processes at work, with a specific emphasis upon the ways in which employees support each other and build high-performance environments (e.g., helping, promoting learning) versus engage in counterproductive actions that undermine each other (e.g., harassment, bullying, relationship conflicts).
Professor Raver's scholarship in this area has been internationally recognized through best paper awards from the Academy of Management and from the International Association of Conflict Management (IACM), and her work on these topics has been published in prestigious outlets including the Academy of Management Journal and the Academy of Management Review. A second area of Professor Raver's expertise pertains to workplace diversity and cultural differences, where her current focus is on the integration of diverse or dissimilar employees into work groups and organizations. Her work has also included cross-cultural investigations of conflict processes and societal control systems. Her scholarship in this domain has also earned awards, including the Outstanding Article Award from IACM, and has been published in the Journal of Applied Psychology, Human Resource Management Review, and in several book chapters. Professor Raver has worked with a number of organizations from both the private and public sectors in the U.S. and Canada. She is also regularly invited to speak about building positive organizational cultures, teams, workplace harassment, conflict, and diversity to associations of academics, policy makers, and employees. Her work has been profiled in media outlets including The Globe & Mail, the National Post, and the Chicago Tribune.  Professor Raver teaches courses in human resource management, organizational behaviour, and group processes that span academic programs (Commerce, MBA, MSc, PhD). She is also actively involved in professional service, including serving on the Editorial Board of Negotiation and Conflict Management Journal and acting as an ad-hoc reviewer for numerous top-tier journals.
Mr. Matthew Reesor – Communication and Professional Skills
Matthew Reesor is the Director of the Full-time MBA at Smith School of Business. He has held administrative leadership and faculty positions at Nagoya University of Commerce and Business (NUCB) and Queen's University.  He was a recipient of the Outstanding Teacher of the Year Award while at NUCB. His research, focusing primarily on communications and language policy, has been published and widely referenced in academic journals. He is the author of a best-selling communications textbook published by Macmillan Japan.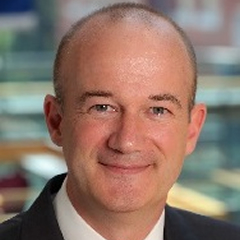 Mr. Blair Robertson – Finance
Mr. Robertson was an investment banker for nearly 20 years and has over US$100 billion in completed transaction experience.  He has extensive M&A experience (>US$80 billion) as well as significant ECM, DCM, corporate lending and restructuring experience (>US$20 billion collectively) across a broad group of sectors.  Mr. Robertson has executed numerous award winning and notable transactions across the globe having lived and worked in Asia (15 years) as well as in New York and San Francisco (4 years).  He has held numerous senior positions, including Co-Head of Investment Banking, Asia and Head of Sectors, Asia.  Employers have included Lazard Freres, Credit Suisse First Boston/Donaldson, Lufkin & Jenrette and The Royal Bank of Scotland/ABN Amro. 
Mr. Robertson currently teaches a variety of finance courses across numerous programs at the Smith School of Business, including courses in the Executive MBA, Master of Finance, MBA, Master of International Business, Accelerated MBA and Bachelor of Commerce programs.  He is also the Finance Expert in Residence in Smith's Career Advancement Centree.  Mr. Robertson is conversant in Mandarin and Spanish.  He earned his H.B.A. from the Richard Ivey School of Business at the University of Western Ontario.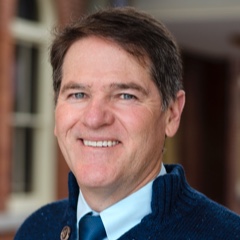 Dr. Paul Roman – Management Science
Paul Roman has been researching and lecturing in operations management with emphasis on reliability and maintainability and modeling and simulation for over 15 years.  His 20-year military career included duty with 4 Canadian Mechanized Brigade Group in Germany, Officer Commanding 2 (Electronic Warfare) Squadron and he retired as the Director of the Army Experimentation Centre.  He also served in the Tactical Command, Control and Communications System (TCCCS) project management office as both the Integrated Logistics Support Data and Facilities Officer and the project's first fielding officer.  Paul is a professional engineer with two degrees in Engineering Management from the Royal Military College (RMC) and a Ph.D. from Queen's (Mining Engineering) that he received in 1999.  
Upon leaving the military, Paul started a management consulting company with Syncrude Canada Ltd and the Department of National Defence as primary clients.  In this capacity, Paul has applied his skills in business process re-engineering to projects ranging from the development of a combat development process for the Canadian Army to enhancing the relationship between operations and maintenance at Syncrude.  He has been a facilitator at the Army's Campaign Planning sessions helping to convert the Army Strategy into aligned business plans at the directorate level.  He has also helped formulate strategy and policy regarding the application of modeling and simulation as the primary enabling technology necessary to help the Army meet its' strategic objectives.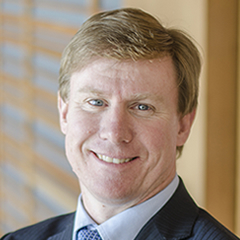 Mr. Kurt Schobel – Management Accounting
Kurt Schobel is a Lecturer at Smith School of Business and also an Assistant Professor in the Management & Economics Department at the Royal Military College of Canada. In addition to teaching, Kurt is a moderator in CMA Ontario's Strategic Leadership Program and is the President of Schobel Associates Inc., a small research company based in Kingston, ON.
Prior to working at RMC, Kurt spent 20 years in Canada's Air Force and fulfilled a number of Comptroller positions at 4 Wing Cold Lake, at the Canadian Forces Support Unit at NORAD Headquarters in Colorado Springs, and in the Middle East as part of the United Nations Disengagement Observer Force (UNDOF) in the Golan Heights. He was also part of the National Defence Headquarters team that conducted internal audits of Canada's deployed units from 1994 to 1997.
Kurt completed his MBA in 2002, earned his CMA in 2007 and became a Fellow of The Society of Management Accountants in 2014.
Current research includes: Balanced Scorecard for Public and Non-profit Entities; Strategic Outsourcing; and CIO/CFO relations.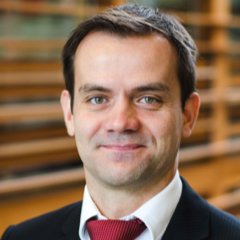 Dr. Matthias Spitzmuller – Organizational Behaviour
Matthias Spitzmuller is an Associate Professor of Organizational Behaviour at Smith School of Business. His research focuses on team motivation/team leadership, and on helping behaviors/cooperative work behaviors and has been published in journals such as the Academy of Management Journal, American Psychologist, Journal of Applied Psychology, Journal of Management, Journal of Organizational Behavior, and Organizational Behavior and Human Decision Processes.
Matthias has taught classes on Organizational Behavior and Human Resource Management to undergraduate students, MBA students, and doctoral students. He has also served as a lecturer on leadership in executive education programs at the National University of Singapore and Harvard Business School Publishing. Prior to joining Smith School of Business, Matthias worked as an assistant professor at the National University of Singapore. Matthias completed his Ph.D. in Organizational Behaviour under the guidance of Prof. John R. Hollenbeck at Michigan State University. He also holds an MBA from the University of St. Gallen in Switzerland. Before embarking on his academic career, Matthias worked for Kienbaum Management Consultants as assistant to the CEO and consultant. In his work for Kienbaum, Matthias consulted organizations on Strategic HRM issues and on realigning / reorganizing their HRM.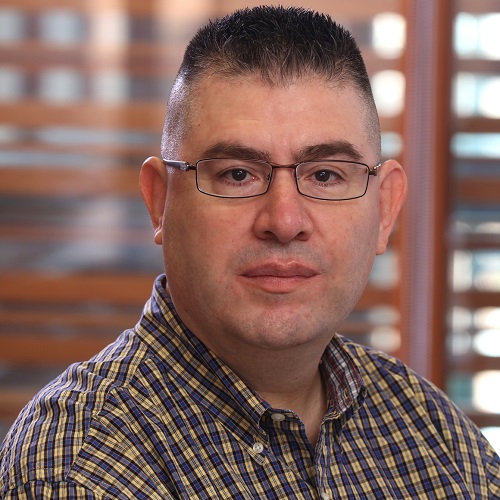 Dr. Selim Topaloglu – Finance
Selim Topaloglu is an Associate Professor and RBC Fellow of Finance at Smith School of Business. He holds a Ph.D. in Finance from Arizona State University, an M.A. in Finance from the Wharton School at the University of Pennsylvania, and a B.S. in Management from Bilkent University in Ankara, Turkey. Prior to joining Smith, he visited Purdue University. Dr. Topaloglu's research interests include trading behavior of individuals and institutions, initial public offerings, and analyst behavior. His research has been published in the Journal of Finance, the Journal of Financial Economics, and the Review of Financial Studies.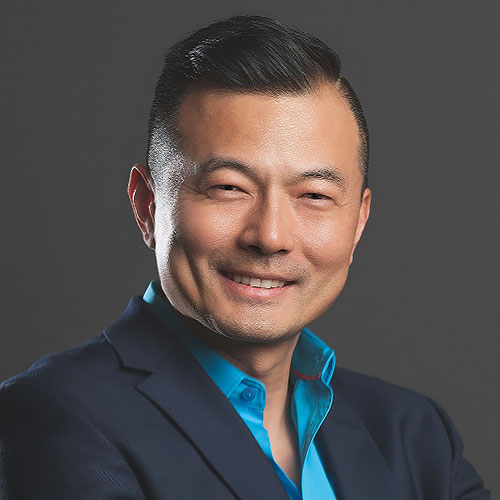 Dr. Wei Wang – Finance
Wei Wang is an associate professor and RBC fellow of finance, and the director of Smith's Master of Finance – Beijing (Renmin-Queen's Master of Finance) program. His research interests are in bankruptcy restructuring, creditor control rights, distressed investing, and corporate governance. His research articles have been published in top finance journals such as the Journal of Finance and Journal of Financial Economics, and featured in various media such as the Wall Street Journal, Dow Jones Newswires, South China Morning Post, The Globe and Mail, and Business Week. He has acted as presenter and discussant at over 50 conferences and seminars. He is an author of many popular finance cases published by the Harvard Business School and was nominated for teaching excellence at the Smith School.
Dr. Wang was a visiting and adjunct associate professor at the Wharton School of University of Pennsylvania and taught corporate restructuring in their undergraduate, MBA and EMBA programs. He was a visiting associate professor at the Hong Kong University of Science and Technology Business School. He worked in commodity derivative trading and financial engineering prior to academic life.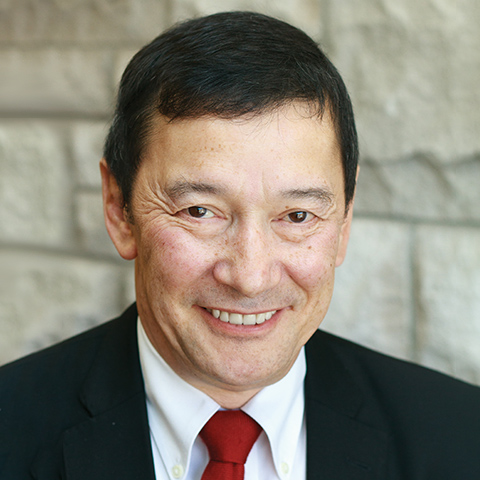 Mr. Ken Wong – Marketing, Sales and Business Strategy
Ken Wong is a faculty member and the Distinguished Professor of Marketing at Smith School of Business, where he has held both teaching and administrative positions. He was the principal architect of the first full-time degree program in Canada to operate completely outside of government subsidy: a distinction that earned him the cover of Canadian Business in April 1994. (The new Program has been rated by Business Week as #1 worldwide among non-US MBAs in the last four bi-annual rankings). Ken is also the Vice President, Knowledge Development for Level 5, a marketing consulting firm focused on brand strategy and execution.
As a teacher, Ken has received numerous awards for his courses in strategic planning, marketing and business strategy. Most recently, he was named an Inductee into Canadian Marketing Hall of Legends. In 1998, Ken won the Financial Post's Leaders in Management Education award, a lifetime achievement award for his work in undergraduate, MBA, and Executive Development programs. Beyond Queen's, he has also taught in degree programs at Cornell, Carleton University, Radcliffe College and Harvard's Continuing Education Program and in executive programs at York University, University of Toronto, Dalhousie University and the University of Alberta.
Ken is a frequent speaker and facilitator in conferences and executive development programs around the world.
As a researcher, Ken has worked with the Strategic Planning Institute (Cambridge, MA) and the Conference Board of Canada. He writes regularly for Strategy magazine,  Canadian Grocer and Meetings and Incentives, and had served as a regular columnist for Marketing magazine and the National Post. He has also written for the Financial Times, Globe and Mail and the Conference Board Review.  His current research focuses on enhancing "marketing productivity" and brand profitability.
In addition to consulting for private corporations,  Ken has served as a marketing and strategic planning consultant to a number of government agencies and departments and on various local, provincial and federal government task forces. He often assists on judging panels, most recently for the 2010 Canadian "Best 50" competition (excellence in management) and the Canadian Entrepreneur of the Year.
He received his B.Comm and MBA degrees from Smith School of Business, Queen's University prior to a period of doctoral studies at the Harvard Business School. He is former Chairman of the Board, PBB Global Logistics Inc and a member of  Advisory Boards/Boards of Directors for the Canadian Marketing Association (CMA), Everest Asset Management AG, Equifax, Nature's Path, Southmedic and the Kingston YMCA.. He is listed in the Canadian Who's Who and International Who's Who of Business Professionals.