Retiring professor Peter Kissick delivers parting advice in the last lecture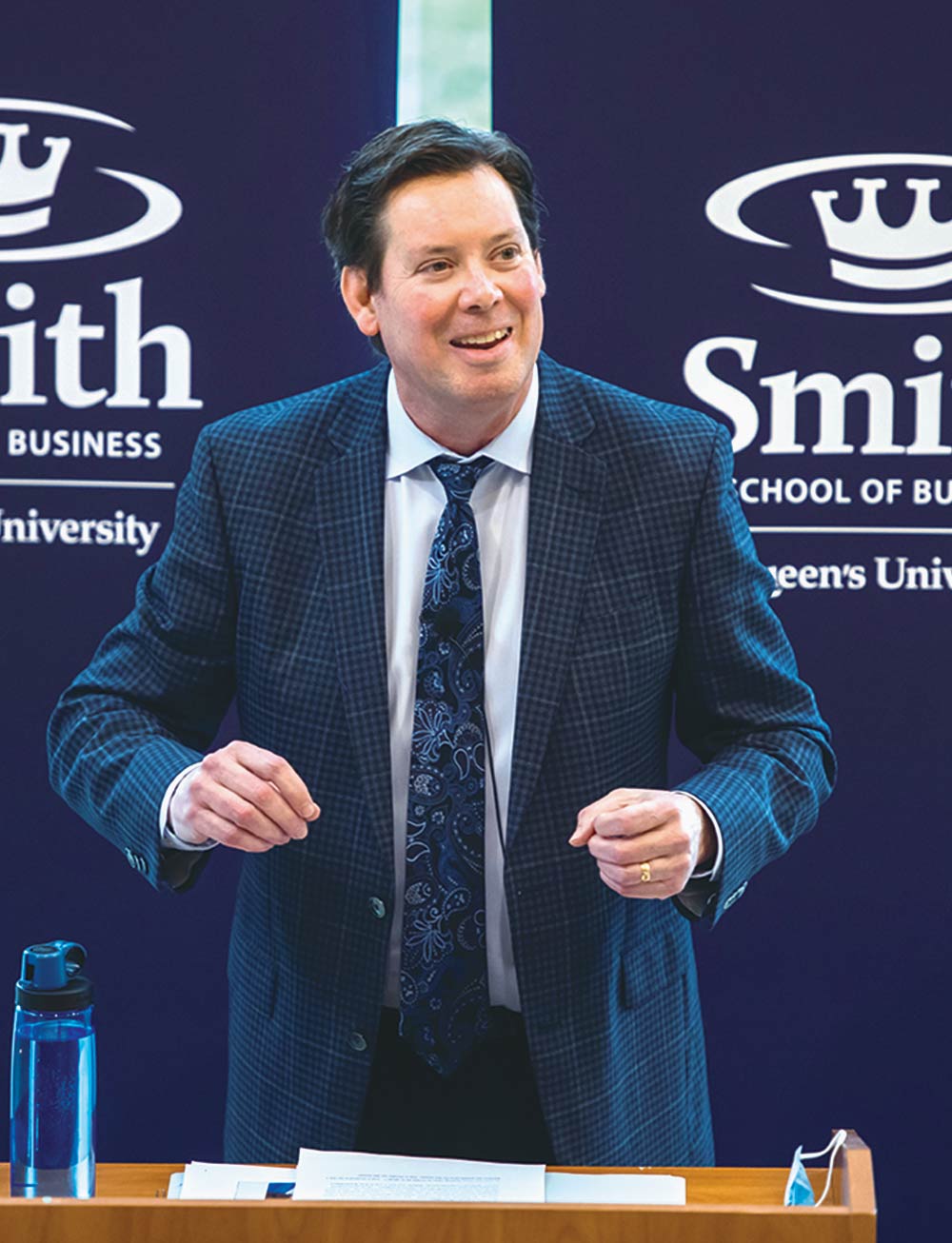 April marked the finale of a distinguished teaching career for associate professor Peter Kissick, LLM'98, Law'88.
To mark his retirement, he delivered a "last lecture" to a crowd of current and former students, colleagues and family at the end of the winter term.
"Reflections of an Accidental Business Law Prof—What I've Learned About Being (a) Professional" covered 10 points Kissick used to encourage, inspire and challenge the aspiring business professionals gathered in Goodes Hall.
The "accidental" part of Kissick's lecture referred to his intended career path, at age 20, of being a downtown Toronto business lawyer. Kissick discovered that practising on Bay Street wasn't for him and so he relocated his family to Kingston and later took on teaching at Smith.
"Sometimes you have to deviate from your path," he observed, noting that Smith graduates were well equipped for these sorts of curveballs of life.
He reminded those present of the responsibilities associated with their education, and that sharing your expertise and knowledge, whether through paid or unpaid opportunities, is part of the job.
"If all I wanted was money, I would've stayed in Toronto," Kissick said. "Sometimes, by not chasing money, good fortune finds you."
His advice to the crowd also included a reminder to stay curious, to proudly share knowledge and accomplishments while not taking yourself too seriously, to take risks even if it means failing, to be thankful, and to remember you can't succeed on your own.
Kissick taught law and ethics at Smith for 24 years and was recognized for his teaching prowess with 12 separate institutional teaching awards and five additional nominations.
In addition to teaching in the Commerce program, Kissick was previously the program's director. He also taught in the Smith Executive MBA and Master of Management Innovation & Entrepreneurship programs and at Queen's Faculty of Law.