Royce Mendes, MFin'12, helps people understand the economy in an uncertain age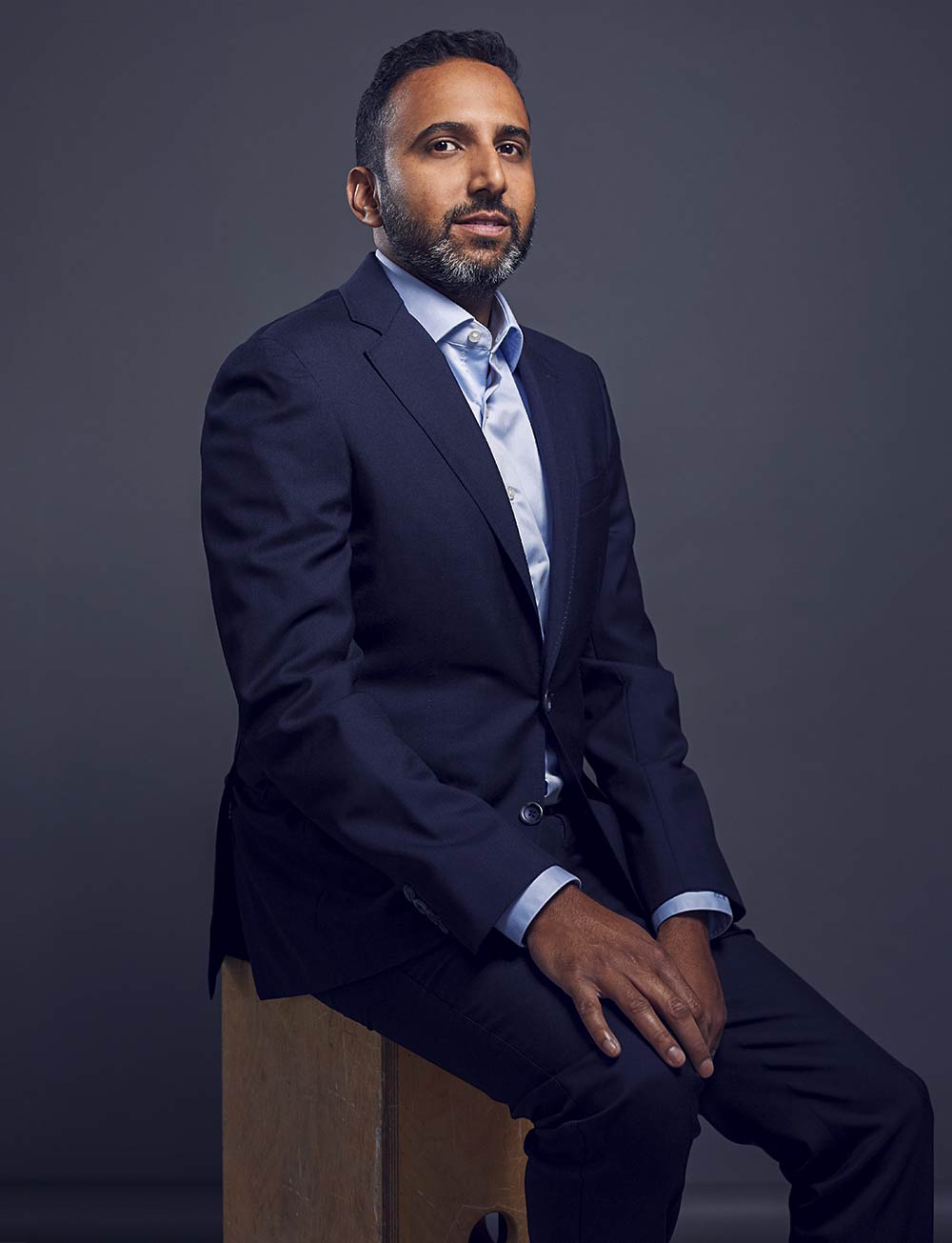 Predicting economic progress (or lack thereof) is difficult at the best of times. But throw a pandemic into the mix, and any financial norms become moot. Yet every day, Royce Mendes and his financial team monitor and forecast the Canadian economy—and with notable success.
"The last couple of years have tested a lot of long-term dogmatic beliefs about the ways economies work. It has been a time where economists like me either sink or swim," says Mendes, managing director and head of macro strategy at Desjardins Capital Markets.
Not only is Mendes a regular commentator for national media outlets like The Globe and Mail, National Post, CBC and Bloomberg, his teams have multiple times been recognized for their accuracy in monitoring and forecasting the Canadian economy. "It's always more fun making forecasts when the economy is roaring and businesses are doing well," he says. "But it's necessary to conduct the analysis throughout all periods because it helps governments, businesses and citizens navigate these uncertain times."
Born and raised in Unionville, Ont., Mendes jokes that he would have become a baseball pitcher had he had enough talent. In university, he studied two opposite disciplines—economics and philosophy—and he believes that both have contributed to his career.
After graduating, he secured a job at a Toronto-based equity hedge fund willing "to take a risk on me." He went on to earn his Chartered Financial Analyst designation before enrolling in Smith's Master of Finance program in 2011. "What I wanted to get from Queen's was not only knowledge and a world-class education, but an opportunity to meet people striving for similar career goals because I hadn't developed those networks yet."
The networking paid off. After various positions at the Bank of Canada and then CIBC Capital Markets as an executive director and senior economist, he joined Desjardins at the start of this year. At 38, it was an opportunity to build his own team. "There is nothing more thrilling than getting up in the morning and seeing how markets have moved overnight and how that fits with my own views—and then sharing it with our clients and the public."
Making sense of the markets for a living can be all-consuming. Mendes often puts in long hours, but he also advocates for work/life balance. "I have always believed you have to give 110 per cent at work. But my mom taught me at a young age that it cannot come at the expense of your family or friends," he says. "Being able to clearly separate work and real life allows me to come in every day fresh and with a new perspective."