Can sports be sustainable? Oluseyi Smith is determined to make it happen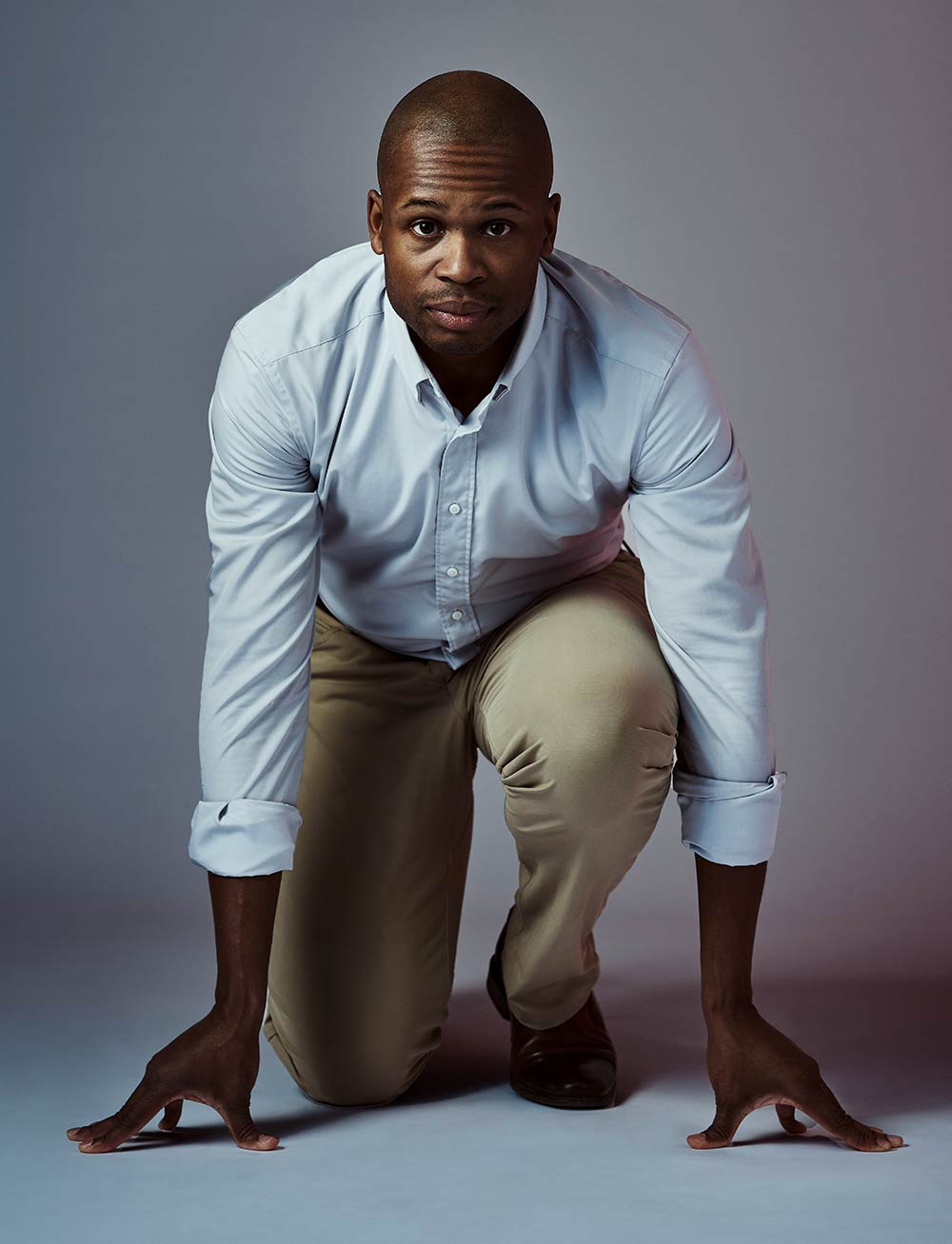 Oluseyi Smith, EMBAA'23, has set his sights on a lofty goal: making sports a net zero carbon emissions business.
Smith, a retired two-time Olympian who competed in the 2012 summer and 2018 winter Games in the 4X100m relay and bobsleigh, respectively, has seen first-hand the environmental impact (particularly waste and emissions) of international sporting events.
"Looking back on my experience and what was happening in the world, I realized how different sectors—aviation, mining, agriculture—were stepping up to move the needle when it came to sustainability. But when I looked at the sport sector, I didn't see an equal parallel. I didn't think we were being the leaders that I thought we should be," says Smith, a Game Plan award recipient in the Executive MBA Americas program.
In response, the electrical engineer with a background in renewable energy founded Racing to Zero. It works with sport organizations to measure their environmental impact and develop sustainable practices.
Racing to Zero performs sustainability audits for events, measuring everything from waste and energy and water consumption, to communications and procurement strategies. It supports carbon improvement projects, such as travel emissions reduction programs or waste management strategies. It also runs workshops and webinars.
"Our mission, right now, is to take it sport by sport and equip provincial and national organizations with the drive and passion to do something, to take that first step," he says.
For example, this past summer Racing to Zero worked with Athletics Ontario (AO) on a strategy for its provincial championships. They calculated the baseline CO2e (carbon dioxide equivalent) emissions and waste produced per athlete, overall water consumption and evaluated event suppliers and AO's existing sustainability strategy and objectives. The organization received a Racing to Zero sustainability score, along with recommendations.
When Racing to Zero launched in Calgary in 2019 (with seed funding from the International Olympic Committee's Young Leaders program), it concentrated on greening track and field events. But over the past year, the social enterprise has broadened its mandate to include all sports.
Smith says his engineering background, his life as an elite athlete, and his time in the EMBAA program combine to help him push Racing to Zero's mission forward. He also has the support of fellow athletes and Olympians Oliver Scholfield, Martha McCabe, MMIE'19, Donna Vakalis and Melissa Humana-Paredes, who joined the Racing to Zero operating team.
"For many organizations, the biggest impediment to change is getting started—finding the time, money and drive. Our goal at Racing to Zero is to give them a helping hand. We encourage them to start small," Smith notes. "If we all do something, I believe the cumulative impact will be significant."