Food innovators. Growers. Product developers and food trendologists. Meet some of the Smith alumni on the front lines of the food industry today.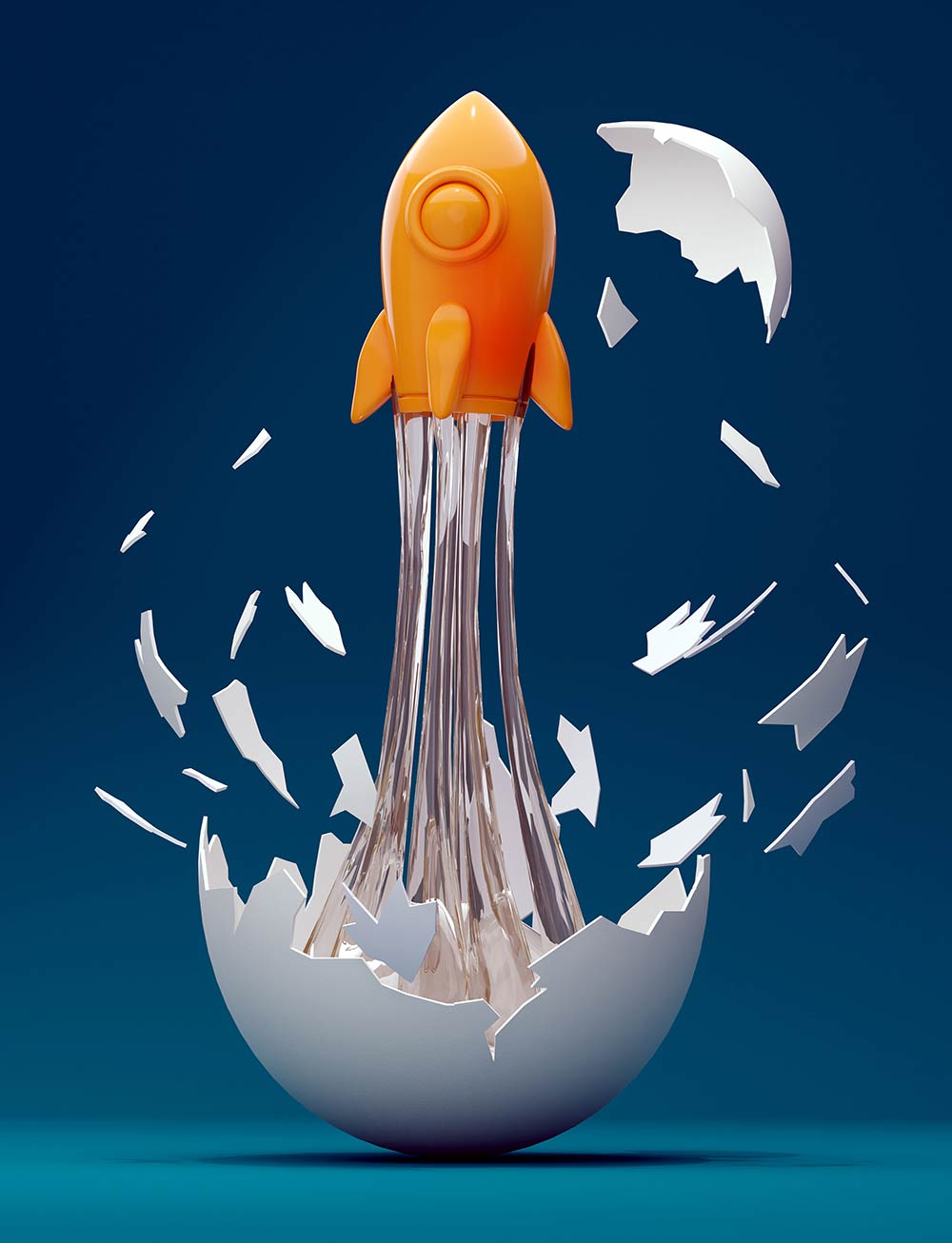 What will we eat next?
Jo-Ann McArthur, BCom'85, is one of Canada's top experts on food and beverage trends. Here, she explains what we're cooking (and ordering), and why
By Rebecca Harris
As a trendspotter, brand builder and industry watcher, Jo-Ann McArthur knows what's sizzling in the food and beverage space. McArthur started her career on the consumer packaged goods side of food, with roles at Procter & Gamble and Unilever. She later became a divisional president at Molson Coors and led a marketing agency, before founding her own agency, Nourish Food Marketing, in 2009.
Toronto-based Nourish is billed as Canada's only full-service agency specializing in food, beverage and agriculture. The agency cooks up branding and marketing strategies for national and multinational clients across the food ecosystem. Nourish publishes an annual report, called the Nourish Network Trend Report, which dives into the key trends shaping the food, beverage and agriculture landscapes.
In this Q&A, McArthur talks about how eating habits have changed over the years and what trends are now defining food and beverage.
Smith Magazine: What made you open an agency dedicated to food?
Jo-Ann McArthur: Food and beverage was an area that I'd spent a lot of my career in on the client side and I loved it. Food is how we connect as a species. And it's recession-proof. Everybody has to eat. When you tell people you work in food, they smile because it's what connects us, it's what makes us feel good, it's what comforts us. It's just a really interesting area. But you don't want to go grocery shopping with me. My husband doesn't anyway. I will go up every single aisle, check out products and watch other shoppers. So, I always go alone.
How have eating habits changed since you started Nourish?
One big change is snacking. There's been a move away from the traditional three square meals a day to snacks, whether it's in between meals or as a meal replacement. Snacks used to be seen as a guilty pleasure and now they're just part of the way we eat. Another shift is the way we cook. What people used to consider scratch cooking is very different today. It's moved more to meal assembly in a way, hence the rise of charcuterie plates. And if I were to pick a third change, I'd say the movement to real food and shorter ingredient lists and away from ultra-processed foods.
What are some of the top trends shaping food and beverage now?
One is what we call "made matters," which means consumers want to know how their food was grown and how the workers were treated. If there were animals involved, how were they treated? What was the impact on the climate? This accelerated during the pandemic, as people read front-page articles on food systems and stories about workers in meat-packing plants and migrant workers. Before, the average consumer thought food sort of magically showed up in grocery stores. Now, they want to understand how their food actually got to the shelf.
When it comes to specific foods, there's an increased focus on gut health, and more research that shows our gut microbiome is at the root of human health and disease. So, we've seen the rise of fermented foods like kombucha and kimchi, which can positively impact gut health. There's a company called Viome that can test your gut bacteria to see if it's healthy or not and they'll provide recommendations on what you should eat. People have been doing those DNA tests [for possible health risks], but it turns out your microbiome probably differentiates you more than your DNA and there's more of a link to your health.
Are veganism and vegetarianism on the rise?
Those rates haven't really changed in Canada. But I do think we're going to see what I call "reduceatarianism," which means reducing the eco-footprint of our food and beverage products. In France, "eco scores" are printed on the front labels of food products, based on their environmental footprint. The U.K. is piloting a similar program, and there's a movement in Europe to get a standardized eco-labelling system. That's something we will start seeing in Canada.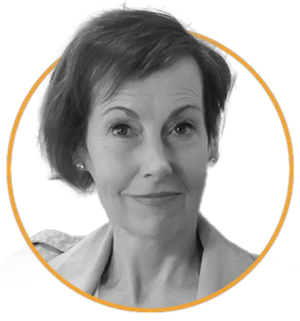 What role is technology playing in food?
From a consumer standpoint, we have become selective eaters. The majority of people have a specific way of eating, such as keto, vegetarian or paleo. Technology enables personalization and customization. For example, on Walmart's website, you can sort and choose products based on your lifestyle and dietary needs. It's the end of the one-size-fits-all way of eating.
On the food retail side, technology lets consumers get anything, anytime, anywhere. But the role of the grocery store is changing. Increasingly, people want to order their staple items online, but they still like to shop. And so, the grocery store is more about inspiration. Technology can play a part there too. For example, high-tech vertical farms [that are being placed in some grocery stores] are inspiring for consumers, and seeing plants and herbs that are harvested in-store provides a bit of theatre as well.
How might the labour shortage impact companies' ability to respond to the latest trends?
The labour shortage is definitely hurting innovation. Many manufacturers are rationalizing their portfolios and putting their resources towards getting core products on shelves. At the same time, there have been some pretty incredible developments because of ongoing labour challenges. Mushroom farms, for example, are using robotics to map which mushrooms are ripe and they'll pick those specific ones. In foodservice, robots are doing repetitive tasks like flipping burgers. Robotics suddenly makes more sense when you can't find people to fill those jobs.
How do you see digital and social media changing or shaping food trends?
I always say tools change but the basic behaviours don't. We're social animals, so anything that makes us more social will win. It goes back to that old "telling stories around the campfire" experience. That's what social media basically is. Yesterday it was Instagram, today it's TikTok. But it's a shared experience. With the exception of live sports or events on television, there's no water cooler conversation the next morning. Nobody's watching Seinfeld the night before. Social media is now our shared experience, like, "Did you see the guy drinking beer at the Yankees game with that hotdog straw?" Everybody was talking about it because they saw it on TikTok.
---
Regeneration nation
Andrew Witchell, AMBA'13, is pioneering a n ew way to farm that's good for the planet. And animals too
By Jordan Whitehouse
Just east of the City of Woodstock in southwestern Ontario, about two hours from Toronto, is a hamlet aptly named Creditville. There are two farms in Creditville. One, down Old Highway 2, has 130 acres filled with soy. Andrew Witchell can see the long, straight, green rows out the window from his property next door, Provenance Farms. His 46 acres are about half trees and half pasture. Right now, he has a few hundred chickens, hens and turkeys roaming freely around one of his four fields. At first glance, the two farms appear to be a stark contrast. But under the surface, both are placing a heavy emphasis on the same thing: soil. On the soy farm, rather than plowing the field to open it up, a grain drill plants seeds and keeps the soil intact. At Provenance Farms, Witchell's poultry forage, dig and deposit their nutrients into the earth. In a few years, there could be a couple thousand more chickens out there, plus dozens of lambs, goats and cows too, all of them transforming the soil across Witchell's entire property.
Both farms use a method growing in popularity around the world called regenerative agriculture. Witchell's farm is a far-reaching example, but the strategies he uses are being adopted, and even promoted with funding and regulation, in conventional farming as well. The basic idea is to rehabilitate and enhance the entire ecosystem of a farm by emphasizing soil health. Part of the point is to reverse some of the damaging impacts of the agricultural sector, which, together with forestry and other land use, is responsible for almost 25 per cent of all human-created greenhouse gas emissions. By improving the soil, regenerative farming takes carbon from the atmosphere and puts it back into the soil.
There is a business case here, as shown by major companies like General Mills and Cargill, which are incorporating regenerative practices into their supply chains. Estimates suggest that regenerative systems are currently used on about 690 million hectares of land globally. By 2050, that number could hit 1.4 billion hectares. In short, it's cheaper to leave the soil alone, and soon it could pay off as carbon markets begin to open up.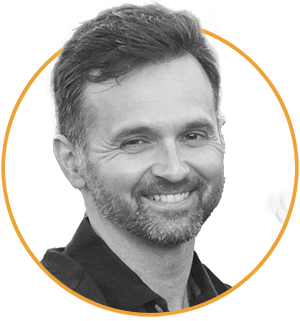 Going green
Witchell and his life partner Eliana got interested in regenerative farming after reading Michael Pollan's book The Omnivore's Dilemma. Eliana is a dietitian and Witchell is a technology executive with experience in the medical field, so health has long been a priority for them. But that book, and particularly the section about the Virginia farm of regenerative pioneer Joel Salatin, made them question the impacts of their food choices on the environment and animal welfare. In 2011, they visited Salatin and started putting plans together from their home in downtown Toronto for a farm of their own.
It helped that they had potential land to use in the Creditville property, which Eliana's parents had bought in the 1990s. The only problem was that Witchell and Eliana led busy city lives with busy city jobs and two young kids in school. It didn't seem possible to just pack up and leave.
That is until Covid hit. You're locked indoors, school's cancelled and there's no end in sight, remembers Witchell. And then my in-laws said, 'Come and stay at the farm and start working the land—we want to sell.' Well, we thought, it's now or never.
So, in the summer of 2020, they packed up and headed for greener pastures. Or, in their case, brown, compacted ones. The Creditville property had been conventionally farmed for over 100 years, which had left its four fields barren and depleted of nutrients. Over the next two years, they worked on one of those fields, planting crop cover, raising chickens and turkeys and transforming the soil. The basic process was relatively straightforward: put the poultry on one section of land for a day or two, they eat the crop cover and rummage around, they spread their manure, and then they're moved to another section to do it all over again.
Results came quick. What was once a brown section of dead earth when the family arrived was transformed a season later into a dark green patch of carbon-rich soil. Those lush patches have only grown since, as have the number of chickens, hens and turkeys. The Provenance team now sells eggs, chicken and microgreens to consumers via its website (provenance.farm) and home delivery, as well as to restaurants and private-dining chefs. They also donate 11 per cent of their products to food banks.
Animal welfare is a cornerstone at the farm too, where chickens have over 150 per cent more space to live and roam than organic regulations require. If you're an ethical omnivore, you want to eat meat, but you want to know that it's treated as best as possible and you want to feed your children and your family the highest quality product that you can, says Witchell. That's what we're trying to deliver.
More than profits
None of the work done by Witchell has been easy. But at this point, the most manually intensive part is monitoring the farm's progress, he says. There's a reason for that. Provenance Farms wants to be a model for how other farms can transform their properties into regenerative ones—and perhaps get paid for their efforts. Carbon credit markets are opening up in countries around the world, offering money for the amount of carbon that farmers store in their land. Canada doesn't have such a system, but it could one day, and when it does, Witchell wants to prove Provenance has been a high-quality carbon sequestration farm. So, right now, it's boots on the ground, people literally measuring diameters of tree trunks and digging holes in the soil, says Witchell. But it's not scalable.
Witchell is hopeful that will change over the next decade, however, as carbon credit markets open up and new monitoring technologies are developed. Meanwhile, he and Eliana are working the farm while holding down city jobs as well. It's something that wouldn't have been possible without the highspeed Internet that didn't exist here just a few years before. Likewise, without the online community of regenerative farmers that has exploded over the past few years, they wouldn't have been able to learn all that they needed to know to make Provenance Farms happen and turn a profit.
But as Witchell is quick to point out, the purpose isn't to maximize profits. He wants more people to learn about regenerative farming. To that end, he and Eliana were finally able to host a launch party in August, where dozens of people showed up. They'll also be launching a farm camp that allows families to visit and see exactly what regenerative farming looks like.
We know there's this sense of eco-anxiety out there. But I reject that term. You feel anxious when you feel like you have no autonomy, and we want to give people back some of that autonomy. There are solutions to climate change, and we want to be that sense of hope for food and climate and community. That's really our goal here.
---
Is plant seafood on the table?
Chris Bryson, BCom'06, is swimming upstream while developing a plant-based alternative to salmon fillets
By Chris Powell
There's something fishy about Chris Bryson's latest business venture. Only kind of fishy, though. The accomplished entrepreneur is the founder and CEO of New School Foods, a two-year-old Toronto company developing a plant-based seafood alternative, with the potential to ameliorate the environmental impact of our protein-heavy diet.
New School is among 31 semifinalists in the XPrize's "Feed the Next Billion" competition. The XPrize Foundation is a non-profit that promotes the use of technology to address the world's major issues. In this case, the goal is to solve the challenge of how to feed future generations, with a grand prize of US$7 million.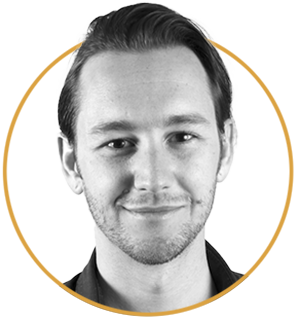 Entrants are trying to create alternatives to chicken breast or fish fillets capable of replicating or outperforming their animal- based counterparts in key areas such as availability, environmental sustainability, animal welfare, nutrition, taste and texture. A bonus prize of $2 million will be awarded to the team that makes the breakthrough achievement of developing an animal origin- free growth medium at the lowest production cost.
It is a lofty goal. Despite the emergence of plant-based meat alternatives like Beyond Meat and the Impossible Burger, as much as two -thirds of the protein consumed by Canadian adults is still derived f rom animal sources, with the average Canadian eating 34.4 kilograms of chicken alone in 2020.
But Bryson brings a combination of unwavering commitment and significant business acumen to the challenge. He first rose to prominence when he founded Unata, a white-label e-commerce platform for major grocery chains. Unata was a digital marketing pioneer in the supermarket business when it launched more than a decade ago. And it quickly took off.
The U.S.-based grocery delivery company Instacart bought Unata for $65 million ("reportedly," stresses Bryson) in 2018. He might quibble with the reported cost of the acquisition, but Bryson could have lived comfortably following Unata's sale. Instead, he turned his attention to the food sector and has since invested a portion of his wealth in startups specializing in plant-based food.
Climate action
Bryson is no stranger to entrepreneurialism. His father ran a sporting goods store in Montreal when Bryson was growing up and now operates a bike store in the city. His mother runs a custom linen company.
Bryson knows that cracking the code on something as complex, multi-layered and highly regulated as food isn't as easy as riding a bike. But he's also singularly focused on the cause. I love a challenge and I love problem-solving, he says. I think there's nothing more exciting than building a product that people would have said was impossible. When we started out, and I started talking to scientists about how to create a whole fillet of fish from plants, they'd look at me like I was crazy. That was actually enjoyable.
As it happens, the worlds of digital marketing and alternative seafood are actually "shockingly similar." It's all about problem-solving, in this case
with food scientists taking the place of software engineers. What's surprised me is that many of the learnings I acquired [with Unata], I thought none of them were going to be of value. But a lot of it does translate, he says.
An avowed vegan, Bryson says his commitment to ensuring the success of New School Foods is to address the "chaos" caused by today's food system. That includes not just the food industry's impact on animals, but also the long-term effects of greenhouse gas emissions created by cattle, and the impact of commercial fishing on the world's oceans. It is incredibly dangerous in terms of our future, he says of the modern food system. When you see something really bad, you can sort of look the other way. [But] it felt like I was in a position where I could allocate my time and resources to it.
He says the development of plant-based alternatives is essential to achieving the Paris Agreement's stated objective of limiting global temperature increase in this century to 2 degrees Celsius. Agriculture, he says, is the second leading contributor to global warming, with between 15 to 20 per cent of total carbon emissions stemming from meat production alone.
The problem is that you cannot stay below [the two-degree threshold] without touching food, he says. You can get rid of every other carbon-emitting source, and we will still surpass two degrees Celsius. If we don't fix food, we don't fix the planet. Period.
While meat production has borne the brunt of the criticism surrounding the modern industrial food complex, seafood is not without its critics. According to the Food and Agriculture Organization of the United Nations' report "The State of World Fisheries and Aquaculture 2022," global seafood consumption increased at an average annual rate of three per cent from 1961 to 2019. That is almost twice the 1.6 per cent annual increase in the world's population.
Per capita consumption of seafood also increased, from nine kilograms in 1961 to 20.2 kg in 2020. An organization called The World Counts has pegged 2048 as the year the world's oceans will be "virtually emptied" of fish.
Ready for growth
Bryson believes we're at a crisis point. And he's not alone in wanting to change the tides of human food consumption. According to the Good Food Institute, alternative seafood companies raised US$175 million in investment in 2021, a 92 per cent increase from the prior year. There are currently 120 companies around the world producing alternative seafood. The New York Times last year reported that the fishless fish sector could be on the verge of "significant growth" as people in wealthier nations finally begin to understand not just seafood's environmental impact, but also the health risks of consuming potentially contaminated fish from oceans said to contain anywhere from 60,000 to 80,000 tons of mercury pollution.
So far, much of the work in plant-based seafood has come in fish sticks. The question is just how successful companies in the plant-based sector can be in developing a viable alternative to fresh seafood that not only possesses the same taste and texture, but is also widely available and affordable.
Bryson says that the science and technology behind plant-based meats and alternative proteins are getting better with each passing year. New School Foods, he says, already has a viable plant-based salmon fillet that possesses the taste, colour and texture of its marine equivalent. Investors in the company have already tried the product and liked it, and Bryson expects to have a product available sometime next year. Restaurants are likely to be the company's first customers.
But while there have been significant inroads in plant-based seafood, Bryson says the sector as a whole is "completely nascent." His plan is for New School Foods to be among the leaders in a potentially game-changing space.
I think we're still very much in the first inning for alternative seafood, he says, sounding very much like a person who's ready for his new-school food company to step up to the dinner plate.
---
Put me on the shelf
What's it take to build a better food or beverage? Three alumni who've done it explain the joys and challenges
By Carolyn Cooper
Josh Barr, BCom'10, recalls the moment he and his business partner, Amar Gupta, realized the market was ready for a functional cold brew coffee, paving the way for their startup, Brüst Beverage Company.
The two friends often worked out in the morning and, says Barr, We'd have a protein shake in one hand, a coffee in the other, gym bag on one arm, work bag on the other. The protein drink we disliked, the coffee would be cold by the time we were ready to drink it, and it was this pain point we'd gripe over. Amar finally asked me, 'What do you think of creating a better protein drink around this idea of healthy, sustained energy, in a convenient to-go product?' Barr had worked at Nestlé and was familiar with both the protein bar and coffee categories.
That was in 2019. Today, the Toronto brand's light and dark roast cold brew coffees are on shelves at more than 700 retailers across Canada. The coffee has 20 grams of protein, zero to seven grams of sugar, and 120 to 175 mg of caffeine in each bottle. It's perfect for someone who is in a rush in the morning and who is looking for great tasting, healthy and sustained nutrition to help them through their day, says Barr.
Innovations like Brüst are what drive change in the food industry, and entrepreneurs like Barr are reshaping grocery categories with new concepts that capture changing consumer demands. But not all new products make it in the highly competitive food industry. Approximately 80 per cent of new consumer product launches fail. That number climbs to 85 per cent for consumer packaged goods (CPG), according to NielsenIQ.
Yet without entrepreneurial passion, Canada's food and beverage landscape would look remarkably different. While a lot goes into a successful product, food and beverage innovations today have to meet consumer demand for healthier ingredients, greater functionality (that is, health benefits beyond basic nutritional value) and convenience. The thrill of finding something new and exciting can also motivate people to buy.
A good example of just such an item is Wild Tea Kombucha. Co-founder Emily Baadsvik, EMBAA'22, began drinking kombucha when she was training as an Olympic bobsledder. Later, she began home-brewing and selling her own naturally fermented, probiotic kombucha at Calgary farmers' markets. In 2015, when Baadsvik and business partner, Brigette Freel, were ready to commercialize, several kombucha brands were already on the market. To compete, they added a twist to their offerings, with organic, cocktail-inspired flavours like strawberry daiquiri and pineapple mojito, and low-sugar soda-like kombuchas with five calories per can.
We saw a gap in the market quite early for people who just don't like traditional kombucha, says Baadsvik. We also wanted to bridge the gap between fun and function. The duo followed with hard kombucha cider (five per cent alc./vol.) in three flavours and 110 to 120 calories per can. Because the kombucha category is now mainstream, she believes that future innovations will come from packaging. People are looking for greener packaging, recycled packaging, compostable, less plastic . . . [they're] trying to be conscious of their carbon footprint.
Packaging innovation and convenience are at the heart of Toronto-based Easy Peasy Pancakes. The ready-to-make buttermilk pancake mix with 30 grams of plant-based protein packed in a shakable bottle is designed for time-crunched families looking for a simple and nutritious meal solution with no prep time or mess. The mixes are available in recyclable glass and plastic bottles, and compostable packages are in development. "Customers today aren't willing to sacrifice taste or nutrition for speed," says founder and CEO Erin Borgfjord, MBA'10. So healthy, delicious meals that can be prepared quickly will continue to rise in popularity. We have vegan and gluten-free versions of our protein pancake mix on the way, as well as bulk packages for more options, and our test kitchen is busy testing other plant-based food.
Most entrepreneurs entering the food industry experience common challenges. R&D, marketing and initial production costs can be high. And because of tight margins in food and beverage, financing can be difficult to find. I've bootstrapped the business, so without outside investment we are limited to how quickly we can scale, says Borgfjord.
Building a sustainable supply chain, getting on store shelves and scaling up can also be a tough and lengthy process. Supply chains have been especially strained over the past two years, as ingredient shortages and price increases put pressure on food makers, forcing many out of the market. Covid accelerated the gap between the brands that are going to make it and not make it, says Baadsvik.
Developing strong relationships with business partners and consumers can help alleviate some of the problems and lead to more successful launches. Consumer tastes change often, and as a startup we are the first ones to hear about it because we're in daily contact with our customers through social media, in-person demonstrations and events and local deliveries. Customer feedback is a vital part of our decision-making, says Borgfjord. She adds that bringing Easy Peasy Pancakes to market also required educating the customer on how to add water to the bottle, shake and cook.
Focusing on consumer and retailer education has also been essential for Wild Tea Kombucha. We switched our bottle to a can because it was cheaper, it was lighter, there was less breakage, we could have better product consistency, explains Baadsvik. But then it was the uphill battle of trying to promote kombucha in a can. Ultimately, she says liquid to lips is the best way to educate consumers. That means doing plenty of product demos.
Despite the challenges, food and beverage entrepreneurs usually share another commonality—their love for the business and a passion for food. Then there's the bonus of witnessing your products being consumed. I enjoy seeing consumers drinking our coffee, says Barr. It's such a cool thing to develop a product from nothing.
The next big thing?
Jo-Ann McArthur picks three food trends for your shopping cart
Algae milk
As almond milk production takes a toll on the environment because of high water and pesticide use, there's an interest in sustainable alternatives. One option is algae milk. The world's biggest food companies, like Tyson and Unilever, are spending in this area, with investment up 36 per cent in 2021, according to Nourish Marketing's Trend Report.
Seaweed protein
The health of the planet is fuelling demand for plantbased proteins, as meat production has a big carbon footprint. An emerging sustainable protein source is seaweed. According to Research Dive, the global seaweed protein market is forecast to reach US$1.5 billion by 2030, growing 11.6 per cent annually.
Gut-friendly food
Covid-19 accelerated a lot, including people's desire to improve their immunity. Many now realize how gut health affects their immune system and are looking for ways to boost it. Enter fermented foods like kombucha and kimchi. There's also a growing appetite for high-fibre ingredients that are good for gut health.
3 steps to get a product to market
Know what people want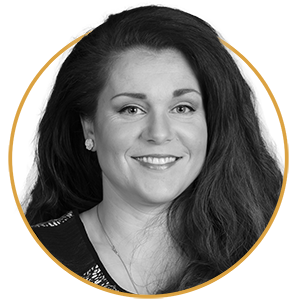 "Do your research on everything—flavours, branding, etc. Make a mockup of your product and put it on a store shelf. Take a photo, see how it pops. Use your network and get customer feedback."
Get help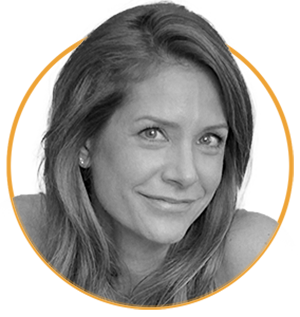 "There are many incubators and accelerator programs that provide valuable resources and networks for startups. They help keep you on track with goals and timelines."
Build a team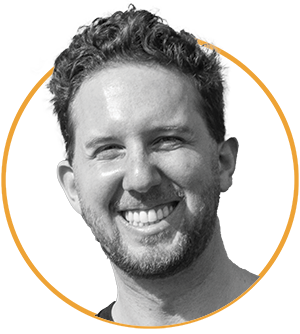 "Create a product consumers love. And find great people and partners to bring it to life. It's impossible to win without a product consumers want to repeat purchase and it's even harder to win if you don't have a great team."