Study abroad inspires MMIE students to approach business differently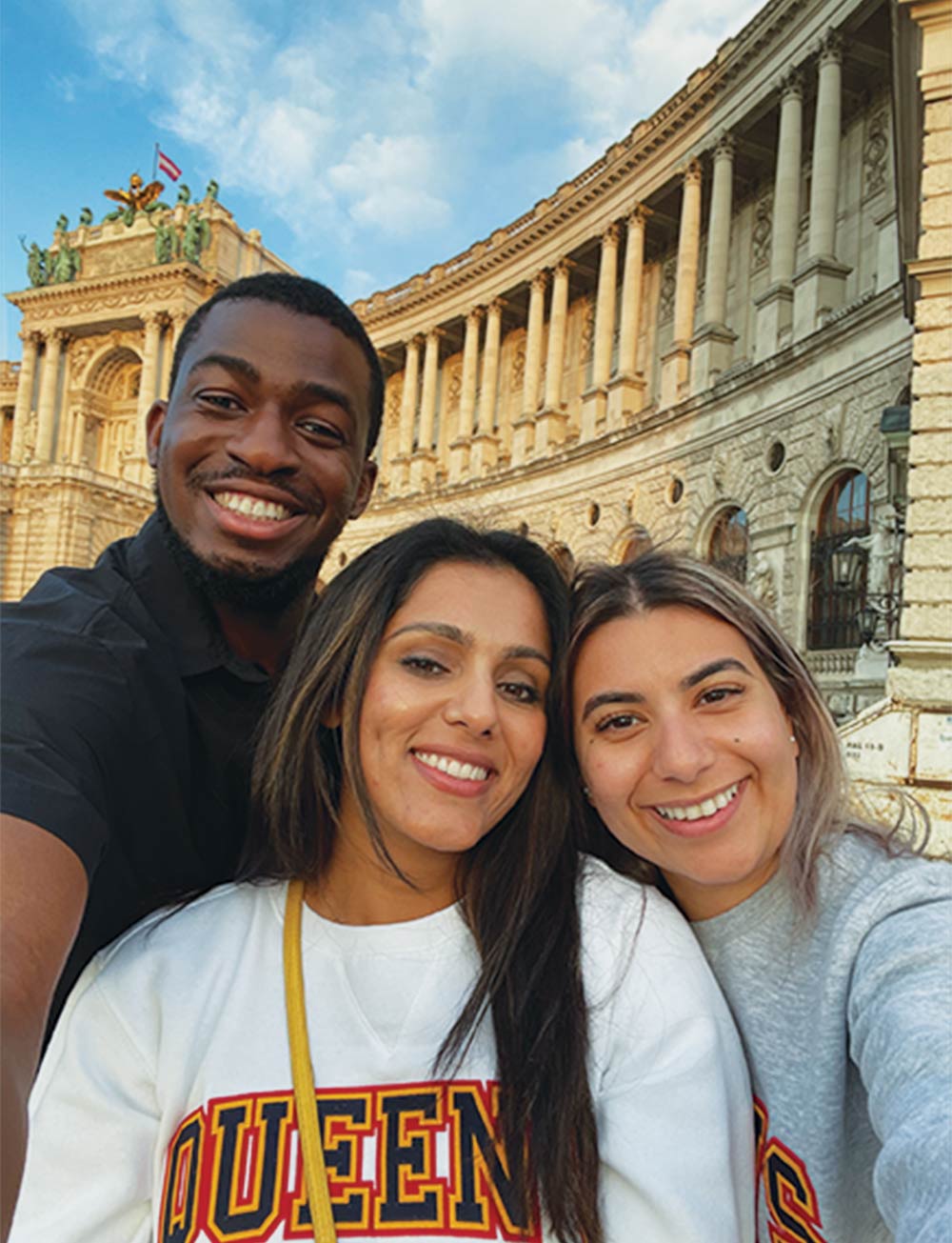 As members of the Smith community, many of you will be familiar with the school's extensive exchange partnerships with business schools in more than 38 countries. If you're an alumnus of the Commerce, Full-time MBA or Master of International Business programs, there's a good chance you studied at one of them.
But did you know the Centre for International Management at Smith also offers international study opportunities for students in the Master of Management Innovation & Entrepreneurship program?
In May, Anthony Ighomuaye, Himmat Kaur and Imane Boudaa, all MMIE'22, spent two weeks in Austria participating in an international short program on innovation management at WU Vienna University of Economics and Business.
The Vienna Innovation Program brings together master's students from WU and its international partner schools for an intercultural experience, with students working on real-life group projects.
"This program shifted my mindset and enhanced my experience at Smith by providing me with a skill set for doing business internationally," says Kaur, who just started as an account manager at Lever, a software company with customers in over 60 countries.