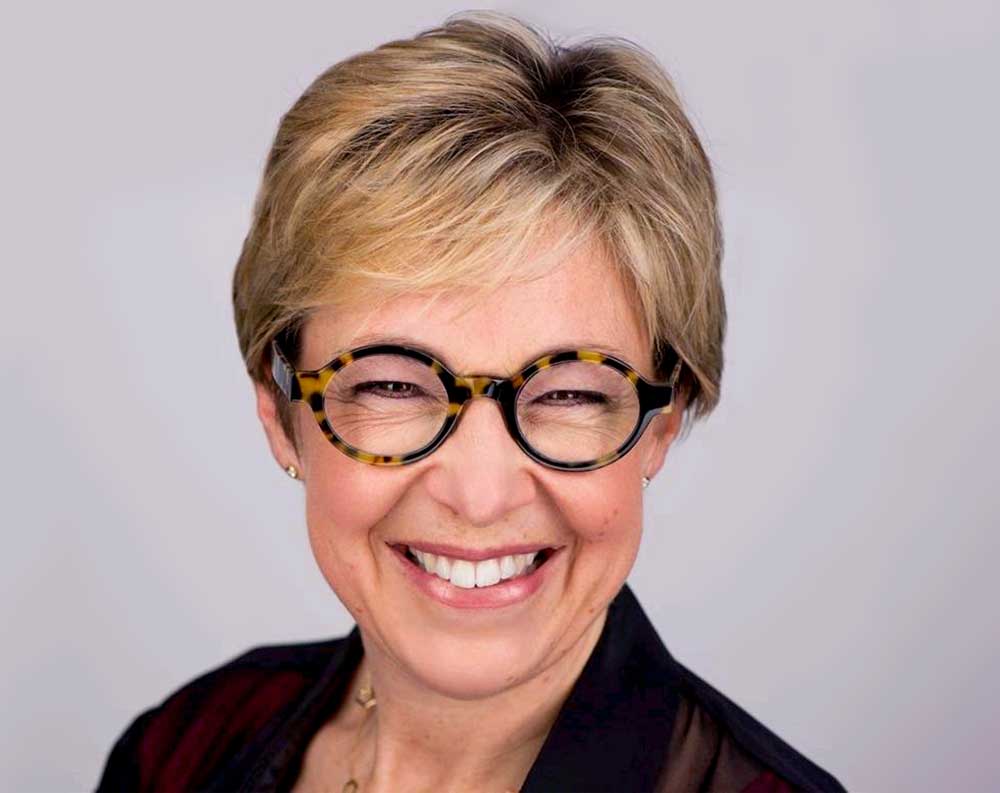 When Brenda Trenowden, BCom'89, LLD'21, became chair of the U.K. chapter of the 30% Club in 2015, she set an ambitious goal: raise female representation on FTSE 100 corporate boards to 30 per cent, up from 12.5 per cent just a few years earlier. By 2018, that target was achieved.
Trenowden died Aug. 29 after a six-year battle with Pseudomyxoma peritonei, a rare cancer. She was 55.
A well-known diversity champion and financial professional in London, England, Trenowden eventually became global chair of the 30% Club. In 2018, the Financial Times ranked her No. 1 on its list of Top 100 Female Champions in Business. That same year the Queen awarded her the Commander of the Most Excellent Order of the British Empire (CBE) for her work in finance and gender diversity, and recently Queen's University recognized her with an honorary degree.
Trenowden grew up in Halifax and moved to the U.K. in 1991. In more than three decades in finance, she worked at Peregrine, Citi, BNY Mellon, Lloyds Banking Group, BNP Paribas and ANZ Banking Group. She left ANZ in 2019 to head up the diversity and inclusion practice at PwC. Her commitment to Queen's never wavered throughout her career as she served as past-president of the alumni London, U.K. branch, was a long-serving member of the board of Bader College and a member of Smith's Global Council. Trenowden is survived by her husband, Mark, and their two children, India and Teddy.
Cancer did not slow Trenowden's determination to bolster the number of women in executive ranks. As she told the Financial Times in 2018, "for some people, if you have major surgery or chemo, their view is to stop everything and just rest and recover, but for me it's kind of the opposite . . . If you deal with something like cancer, it concentrates your mind more on thinking 'I want to know that I've done something that has had an impact.' "