Smith scores Top 8 athlete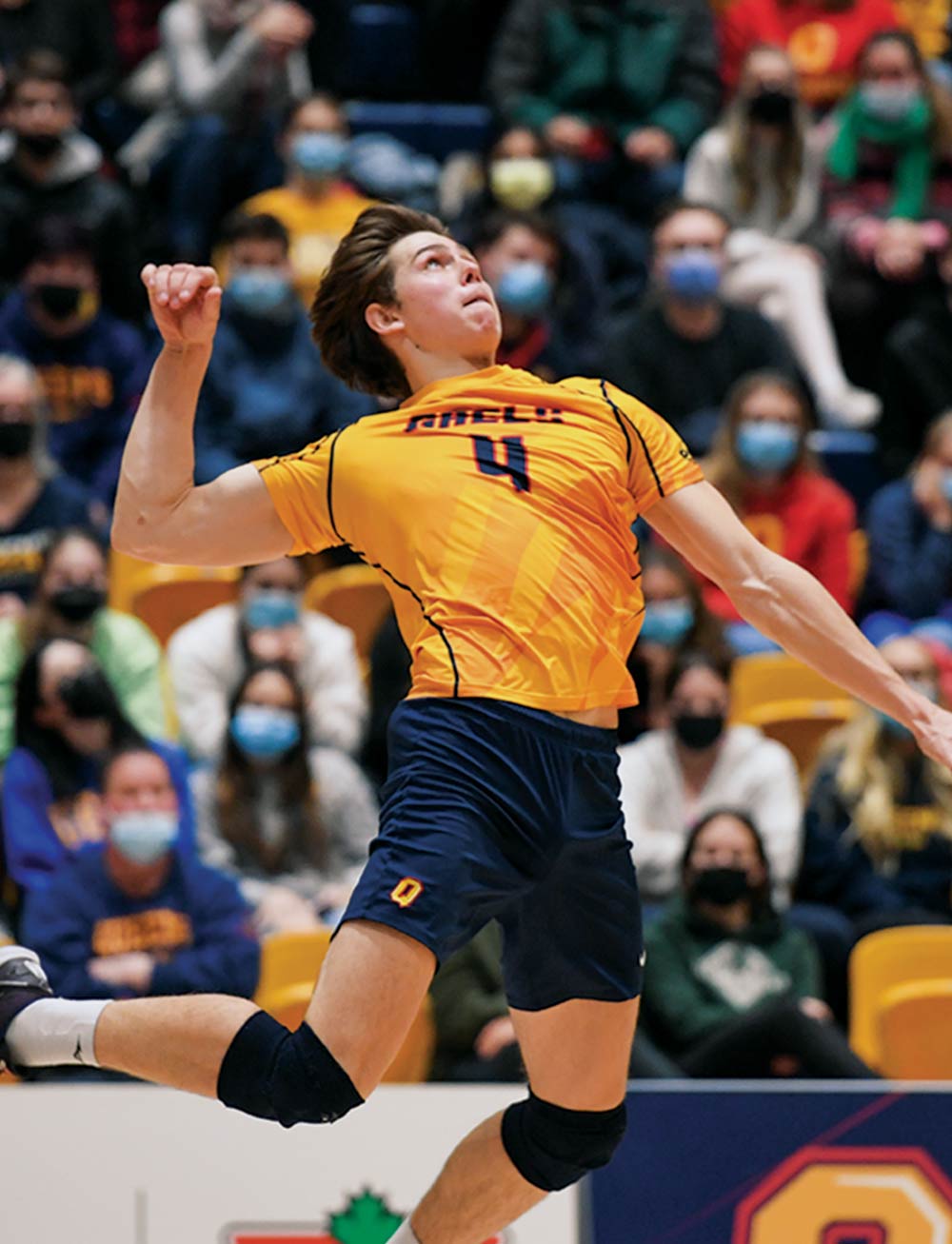 For the second consecutive year, a Commerce student has received a prestigious national award for combining success on the court and in the classroom.
Erik Siksna, Comm'23, a member of the Queen's men's volleyball team, was named a U Sports Top 8 Academic All-Canadian for the 2021-22 season. Last year, Sophie de Goede, BCom'21, (women's rugby and basketball) made the Top 8.
An outside hitter for the Gaels, Siksna was named Ontario University Athletics' East Division Most Valuable Player last season. He is also a Gaels tutor and student-athlete academic mentor. In the classroom, he holds a 4.1 GPA.
Siksna grew up in Markham, Ont., and played hockey and basketball as a youth. He took up volleyball in junior high, inspired by his parents, who also played the sport. He hopes to play professional volleyball in Europe and aims for a career in accounting.
So how does he juggle a heavy Commerce schedule with sports and more? "There's definitely a lot of time management," he says. "But it's really about being present. When I'm at practice, I'm not thinking of my schoolwork. And when I'm in class, I'm fully invested in that."
The Top 8 began in 2013 when then Governor General David Johnston created the Governor General's Academic All-Canadian Commendation. All-Canadians must maintain an average of 80 per cent or better while competing for one of their university's varsity teams. One female and one male student-athlete from each of the four U Sports conferences are selected annually to make up the Top 8.
Just seven Gaels have ever made the Top 8. The three latest have a Smith connection. Besides Siksna and de Goede, men's hockey player Slater Doggett, Artsci'19, CIB'19, won the award in 2019-2020. He earned a Certificate in Business at Smith.