The Brier champ and Olympic curling gold medalist answers our questions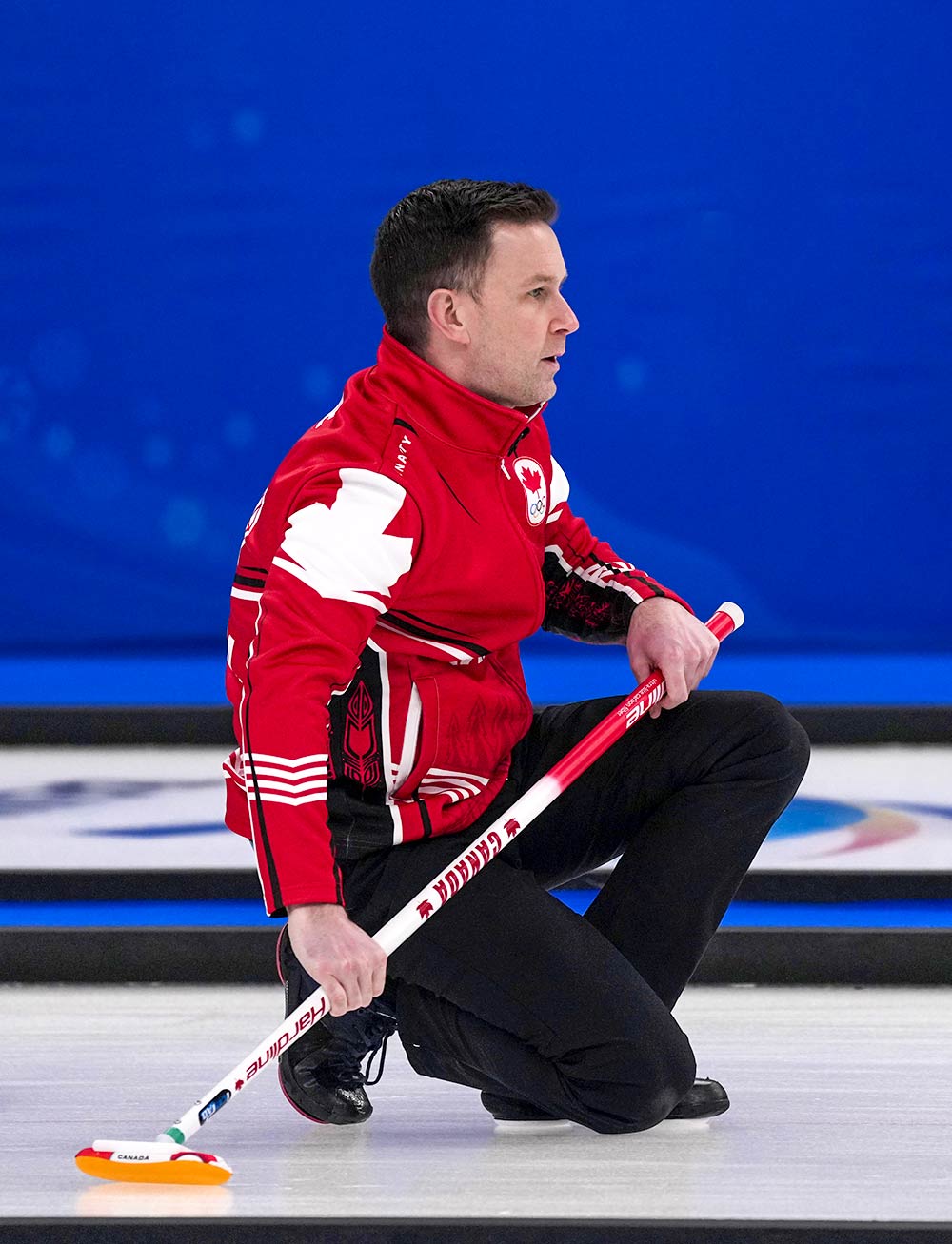 Brad Gushue is one of Canada's all-time great curlers: four Brier titles (he's tied for the most ever as a skip) and one gold and two silver world championships. Then there's that gold medal team he was part of at the 2006 Olympics. Last February, Gushue returned to the Olympics, winning bronze. Shortly after, he graduated from Queen's with an Accelerated MBA, after enrolling in the program through Smith's partnership with the Canadian Olympic Committee and Game Plan. Here, Gushue answers our alternate resumé questions—from his first job, what drew him to curling, his time at Smith and why he avoids ice on vacation.
Where is your hometown?
I grew up in Mount Pearl, Newfoundland. When I was a teenager, we moved to St. John's. I've been here ever since.
When you were growing up, what did you want to be?
When I was really young, I wanted to be in the construction business like my dad. Later, an architect.
What was your first job?
Working at a golf course, cleaning clubs and carts.
When did you start curling?
At 13. I fell in love with the strategy. I found that curling was like chess on ice. You don't necessarily have to out-curl your opponent, but if you can out-think them, you can still win.
Name one thing that has helped you succeed.
My work ethic. There are more skilled players, but I don't feel anyone has worked harder than I have. When I was a teenager, I tried to practise on Christmas Eve and Christmas Day because I knew nobody else would.
What's your career highlight?
One was the gold medal at the Olympics. The other was winning the Brier in St. John's, my hometown. It was pretty amazing.
What's your best Smith memory?
Getting together with my classmates on campus last December for the first time. With the pandemic, it was hard to meet earlier. To finally see my teammates in person—who I had spent so much time with on the phone and on Zoom—and to get to know them better was special.
Who was a favourite Smith professor?
Barry Cross. His classes had such high energy and always with a bit of humour.
What do you do when you're not working?
Hiking, kayaking, golfing. Anything outdoors. I love nature.
What's one thing most people don't know about you?
That I'm kind of goofy. I like to joke and be silly around family and friends. My wife and daughters [15 and 11] roll their eyes at me a lot.
Your favourite all-time movie?
The Shawshank Redemption.
Where's your favourite place to travel for vacation?
Anywhere warm. As a curler, most of my travel is in winter. So if I can put on a pair of shorts and flip-flops, I'm happy.
What's on your music playlist now?
Everything from Garth Brooks to Eminem. But there's a lot of country. Luke Combs and Eric Church are two of my favourites.
What's your idea of perfect happiness?
Going to my cabin with my wife and daughters, sitting by the pond, having a fire and just chatting. I wish we could do it more often.