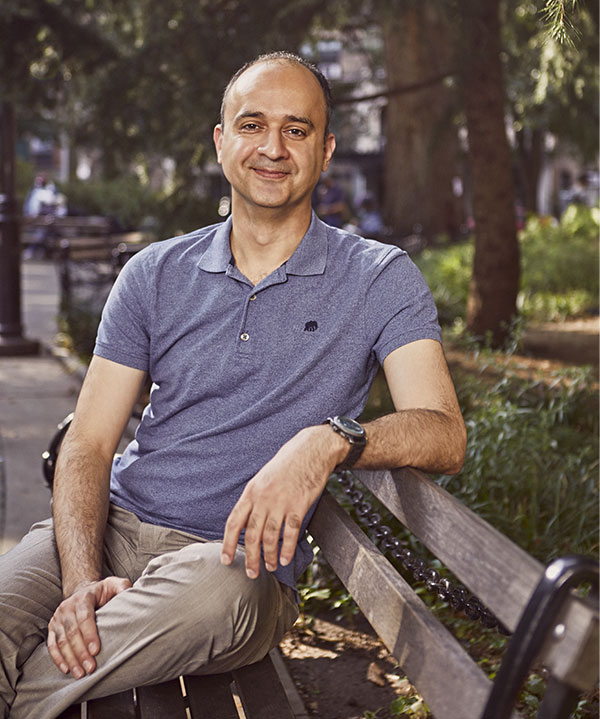 Think back to school—Was there a teacher who especially influenced you? Had a lasting impact? For Kamyar Moud, MSc'04, such a teacher was Professor Jeff McGill, longtime Smith faculty member and researcher who passed away in 2018. "Jeff was a friend," says Kam. "He and Queen's changed the course of my life."
Kam was introduced to Professor McGill at an information session for prospective students in Toronto. Kam had only recently come to Canada from Sweden. Before that, he lived in France, South America and Iran, where he had earned engineering degrees. In Canada, Kam wanted to go back to school to kick-start his career. McGill encouraged him to apply to the Master of Science in Management program.
"Jeff said, 'Why don't you come down to the campus,' and I did," Kam remembers. "We spent several hours talking. What I noticed was how much he was willing to help in every aspect. He cared a lot about people."
That attitude continued after Kam enrolled. He recalls how much time McGill took with students—and the attention he paid helping Kam build his financial expertise. "With his support, the doors opened up for me," says Kam, whose career in finance and fintech has since taken him from Toronto to New York City, working in investment risk, data analytics and quantitative modeling. Today he's an adjunct faculty member at Columbia University and runs his own firm, Aarmaiti Intelligence.
Upon graduation, Moud thought he'd like to repay McGill for his help. Several years later, in 2015, he did just that, establishing the Jeff McGill Graduate Fellowship. It's given to an international student enrolled in the MSc or PhD management sciences programs. This year's recipient is Xianfeng Meng, MSc'19, PhD'23, who says he was honoured to receive the award. "It was more than encouraging for me," he says.
Why did Kam specify the award should go to an international student? Because he saw first-hand the difficulties his classmates from abroad faced being so far away from their homes and families. It's also a fitting tribute to McGill and his willingness to look out for others.
"This fellowship really symbolizes him," says Kam. "It's given with his spirit in mind."