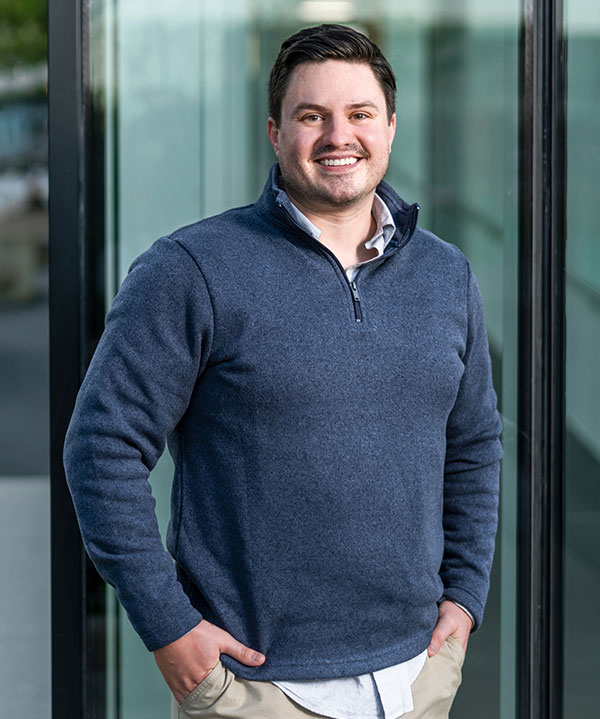 As an entrepreneur, Chipewyan McCrimmon, MMIE'19, wants to make the world a better place. His first venture, HeroHub, is an online platform that connects individuals wishing to donate their time with local non-profits and charities. The idea for the company came about a few years ago when Chip was looking to volunteer. But he found little information online about which charities in his community needed help.
His newest venture, Falc0n-X, aims to help landfills reduce their pollution with technology that captures, separates and purifies greenhouse gas emissions. Landfills are responsible for 20 per cent of Canada's methane emissions, Chip points out. "So it's a big problem we're looking to solve."
Growing up, Chip didn't intend to become an entrepreneur. A Treaty 8 band member of the Deninu K'ue First Nation in the Northwest Territories, he grew up in Saskatchewan, hunting, fishing and trapping in the bush, and playing lacrosse. He played lacrosse in high school and at university.
But eventually he found himself drawn to business. Wishing to develop HeroHub as a social enterprise, he decided that he needed additional skills and expertise. So he enrolled in the Master of Management Innovation & Entrepreneurship program at Smith. "It changed my life," he says now. "Everything I learned in the program, I have applied to my businesses."
As a student, Chip received support from Smith. In the MMIE program, he was the recipient of the Catherine Bell & Kent Brown Awakened Company Award. Established by Catherine Bell, EMBA'02, and Kent Brown, the award is meant to advance entrepreneurship in society. Chip also got support through pitch competitions at Queen's.
Now, as a graduate, Chip is looking to give back. He's one of a number of entrepreneur-alumni to sign up for the Smith Founders' Pledge.
Launched in 2018, the pledge is a way for alumni who have launched businesses to support the next generation by making a financial commitment to Smith once their business takes off or they've made a successful exit. "I love creating a business and seeing it grow," says Chip. "And I want to do my part to support future Smith students to do the same."