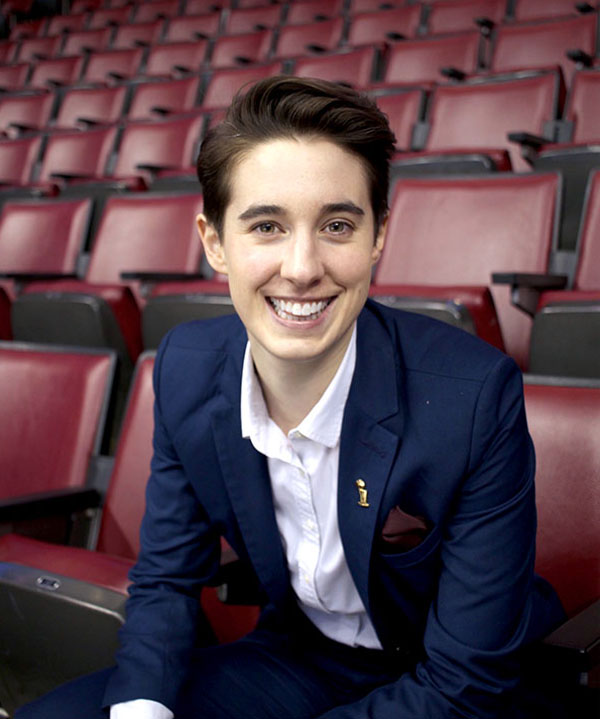 As both an athlete and fan, Jennifer Reynolds understands the power of sport to inspire and unite. In fact, it's her job to make that happen. Jennifer, a top Ontario triathlete during her time at Queen's, is the equity, diversity and inclusion manager at Maple Leaf Sports & Entertainment. "People do not always feel they belong. So we're using our influence to bring people together."
Jennifer brings that same passion to Smith as an alumni volunteer, using her position as an LGBTQ athlete to promote change and inclusion. She has spoken at events for Q+ and Student-Alumni Meet-Up, and has been a mentor through the Queen's Accounting Association and other student organizations, helping underrepresented students build connections in the corporate world.
Jennifer and Stacy Kelly, Artsci'93, also established the Queer Alumni Chapter at Queen's. The goal is to create a supportive community among LGBTQ2S+ students, alumni, faculty and staff. For Jennifer, volunteering is all about making a positive impact. "Everyone has a platform they can use to make a difference," she says.