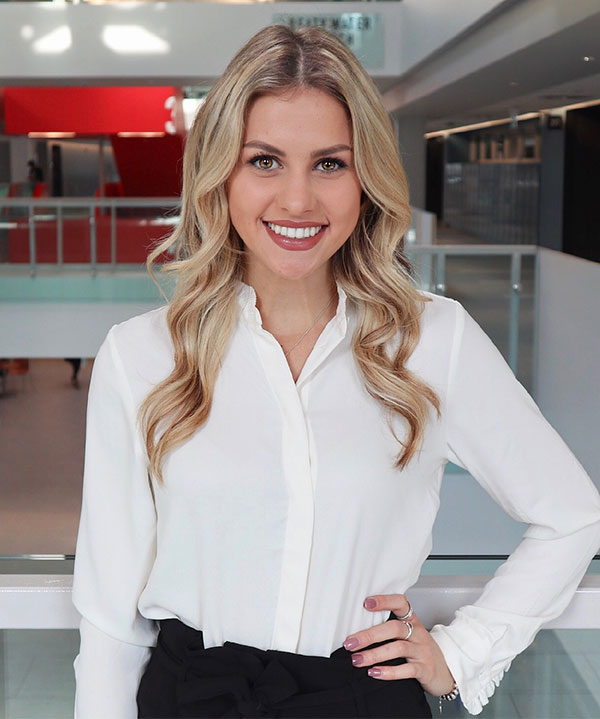 During high school in London, Ont., Alexa Jesse, BCom'21, knew that she wanted to go to business school. "I knew there would be a lot of opportunity for me. I would gain exposure to many different industries, setting me up for success," she says.
She decided to attend Smith in part due to the strength of its exchange program. Alexa was thrilled when she was accepted to go on exchange to Italy. Last winter, she attended LUISS Business School in Rome and was able to immerse herself in Italy's culture, country and its people.
She also appreciated time in the classroom. "When I graduate, I want to work in finance. At LUISS, I really got to spend time learning about the European Union, its fiscal policies and the European system of governance close up," she explains. "That's something I will definitely take with me in my career. Being able to go on exchange is a transformative experience for students."
Even years later, many alumni still cite exchange as a highlight of their time at Smith. But exchange can be expensive, which is why alumni and corporate support for exchange is so important. Alexa definitely appreciates the help she received as this year's KPMG Exchange Award recipient. "It really does make a difference, and I am so thankful," she says.
Andy Brown, BCom'09, KPMG's campus engagement partner, can relate. As a Commerce student, he attended Maastricht University in the Netherlands. He says that without the financial support from generous Smith donors, going on exchange would have been out of reach for him.
Looking back, he says, "Exchange significantly increased my confidence. Packing up and moving to a new continent I had never visited, navigating how to live and studying in a foreign country—after exchange I felt like I could handle any challenge."
Today, Andy is an audit partner at KPMG. As a global firm with global clients, KPMG understands how important it is for students to spend time abroad, meeting and learning from diverse groups of people, he explains. "We're pleased to support young professionals as they pursue their academic interests abroad and build a foundation to succeed in a global business environment."