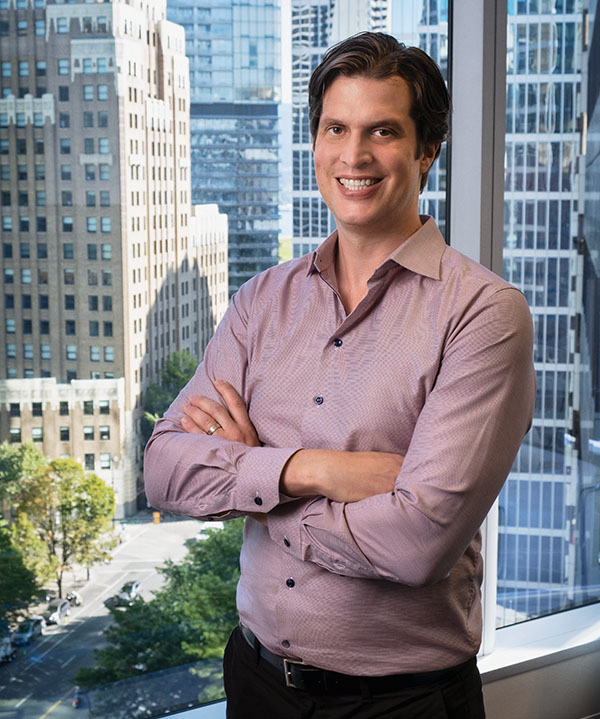 Like many business leaders today, Andrew Hungerford, BCom'96, is making ESG (environmental, social and governance) a key part of his company's operations and strategy. But Andrew, partner at Vancouver-based Hungerford Properties, has added one letter to his firm's ESG plan—"I" for Indigenous. ESGI, he says, demonstrates the weighted importance of Indigenous people and reconciliation to both his company and society.
Hungerford Properties, a real estate investment, management and development firm, is Indigenous-owned. Andrew and his brother, Michael, Artsci'94, are members of the Gwich'in Nation, and their company invests in real estate and also works with First Nations communities on development projects.
"To me, ESGI means that we have a responsibility and a role to play in sustainability, not just in environmental sustainability but also in social equity and economic development, with our focus being on partnering with Indigenous communities," he says.
Andrew is also helping to develop the Indigenous leaders of the future. In 2007, he established the Hungerford Family Award at Smith. It is given on an annual basis to an Indigenous student entering their first year of the Commerce program.
Why did Andrew establish the award? "Indigenous enrolment at universities is extremely low, and in business schools it is almost non-existent," he says. Indigenous communities need leaders who have business expertise. With the Hungerford Family Award, he says, "we're creating leaders one at a time. It's not easy and it's a journey, but we have to start."
Andrew's family has a longstanding and deep commitment to Indigenous issues in Canada. His mother, Jane, is chair of the Aboriginal Mother Centre Society in Vancouver, which helps at-risk single mothers and their children. His brother, Geordie, BSc(Eng)'94, is CEO of the First Nations Financial Management Board. 
In addition to his own efforts on Indigenous issues, Andrew is also a strong supporter of Smith. He has been a reunion volunteer and class-giving co-leader for his class fund, the Commerce 1996 Entrance Scholarship; he initiated the creation of the first real estate class at Smith; and he has been a frequent guest speaker at the school.
Andrew firmly believes that more needs to be done for reconciliation with Indigenous people in Canada, and he would like to see business schools in particular play a bigger role. "We need to explore education delivery models that give Indigenous communities better access to education."