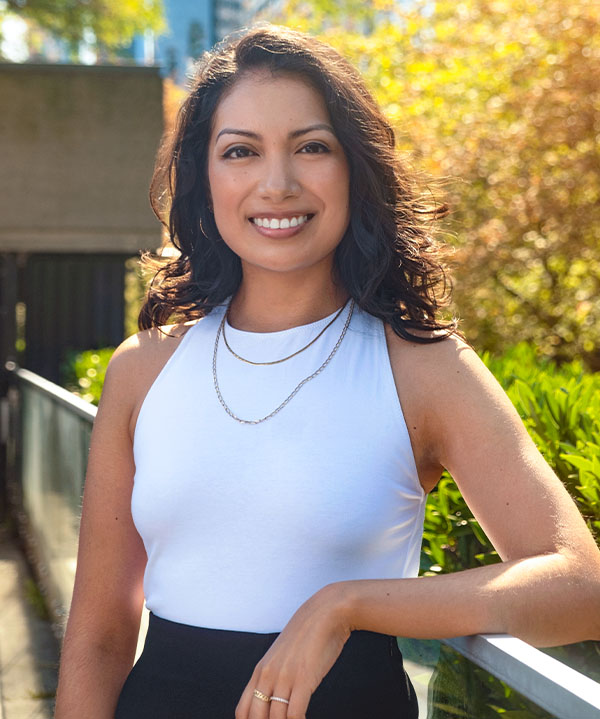 One of the strengths of any alumni network is involvement. Are alumni connecting with one another? Helping each other? Helping students? It matters—a lot. Case in point, the support that the Smith alumni community provides to students engaged in advocacy for improvements in diversity, inclusion and student experiences at Smith. The Stolen by Smith Instagram account created in the summer of 2020 highlighted often painful stories of discrimination and exclusion experienced by alumni and current students.
Ana Lopez, BCom'16, read those stories and recalls the reaction she and others had. "For many of us, the stories were a catalyst to reflect on our own experiences at Smith." She decided she had to do something. Or, as she puts it, "I raised my hand."
Over the next several months, Ana and other alumni mobilized support for the student movement for change that Stolen by Smith started. She volunteered with Reform Smith, a student-led initiative for greater diversity and inclusion, and she helped connect alumni interested in equity work.
Along the way, she became a point person between the school's administration, students, alumni and Reform Smith. Throughout that process, she says, it was crucial that alumni worked in lockstep with the students. "We are there to support them and to amplify their voices," she says.
Much work has been done on equity, diversity, inclusion and Indigenization (EDII) at Smith. With the collaboration of alumni, students and the administration, change is happening, with many more initiatives to be implemented. Last year, the school created an EDII task force to develop a strategy to advance system-wide and cultural changes. In March 2021, that strategy and action plan was put into place (smithqueens.com/inclusion).
Ana believes alumni have an important role to play in maintaining momentum on EDII. "What really came up through this process was a desire for change and that people want to be part of that change," she says.
Ana, who leads operations and platform at Golden Ventures, a seed-stage venture capital fund in Toronto, is also helping to organize the Commerce 2016s' five-year reunion class-giving campaign this year. Fittingly, her class has elected to support four different school funds that support the following: EDII, equal opportunity access to extracurricular activities, access to needs-based funding, and student mental health and wellness.
"We want to make sure that every student has a great experience and can fully participate at Smith," she says.