When you graduate from Queen's Master of Finance Beijing, you will have established an invaluable network of classmates, including senior finance professionals in China, participating in our Executive Section. You will also join the impressive Smith School of Business alumni network with membership exceeding 15,000 graduates around the world.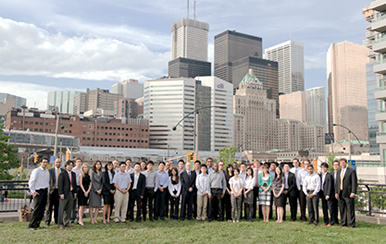 An International Alumni Network
Because this is a truly international program, you will have the opportunity to meet and work with a group of experienced classmates from China. You will forge an international professional network that will prove invaluable throughout your career. Upon graduation you will be joining a combined network that literally spans the globe.