Feature
Exploring the role of business now
Should companies be responsible for making the world a better place? This year, Smith asked both consumers and business leaders for their ideas
What place does the corporate world have in society today? With big challenges like climate change, political instability, income inequality and the need for racial justice and Indigenous reconciliation, the role of businesses is certainly shifting. But how, and what should leaders be doing to effect meaningful change?
With those questions in mind, Smith this year explored corporate impact and the important position that companies have in society today. The result was "This is business now" at smithqueens.com/now. It included interviews with business leaders and a survey that gauged how Canadians want companies to contribute to society and the environment.
Among the leaders that Smith spoke with were alumni including Alvin Hew, BCom'86; Connie Lo, BCom'15, GDA'15; Colin Lynch, BCom'07, Artsci'07; Mounir Nasri, MMIE'20, Artsci'19; Meghan Roach, BCom'05; and Hakeem Subair, MMIE'17. They offered nuanced views on everything from the importance of taking care of employees and responsible leadership, to balancing profits with social good and the challenges of speaking out on contentious social issues.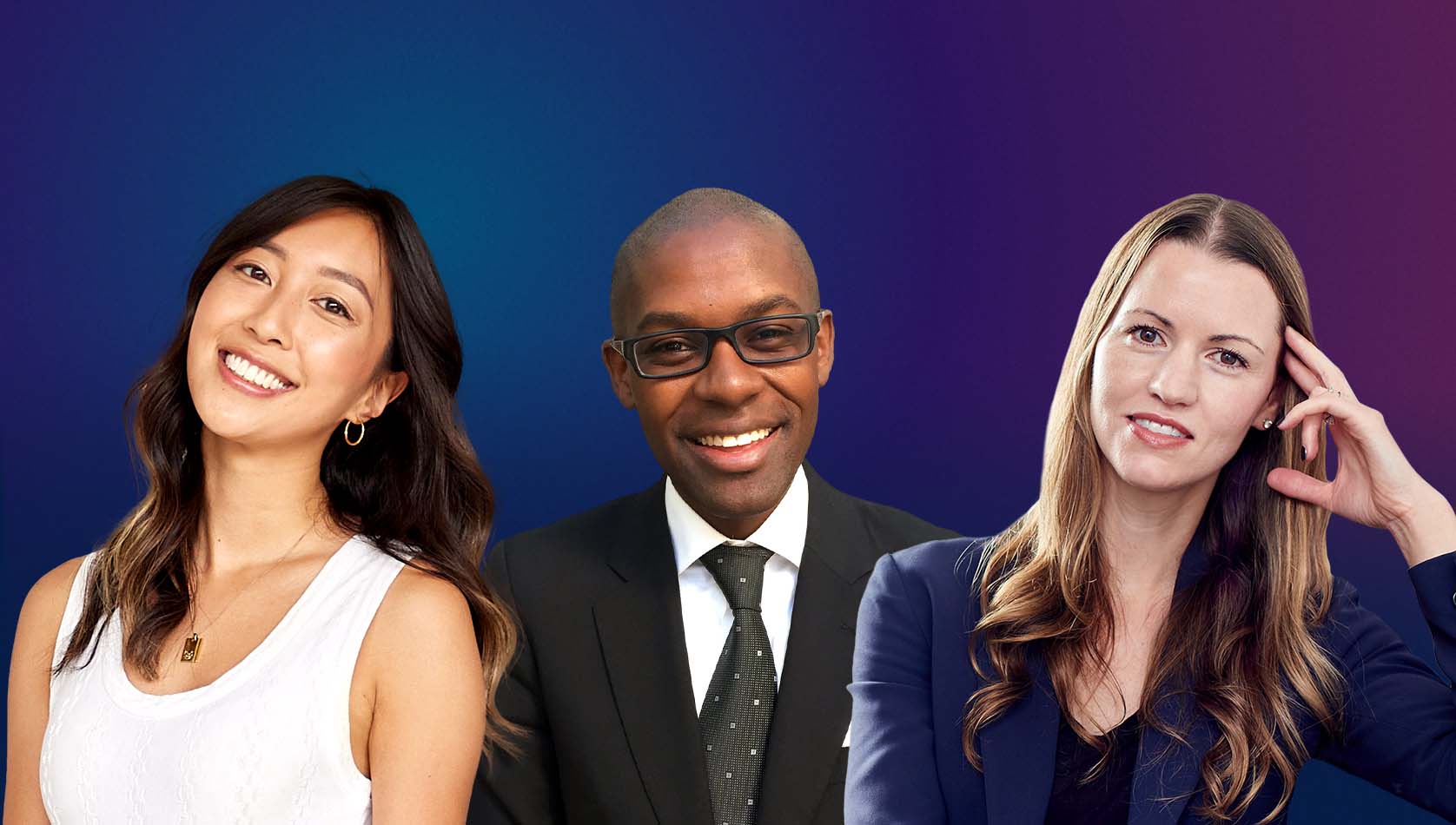 As Smith professor of organizational behaviour Julian Barling noted in an interview on the site, "Business leaders now have a responsibility that extends beyond the organization, and—in the larger sense—beyond the present, into future generations. They occupy a pivotal place in society."
Consumers seem to agree with those sentiments. The survey that Smith commissioned, conducted by Proof Strategies, put a battery of questions to Canadians 18 to 84 from across the country. To the question of whether businesses should do more than they do now to solve society's problems and help meet the needs of people, 52 per cent of respondents agreed. (Another 32 per cent somewhat agreed.) On average, respondents said that businesses should dedicate 21 per cent of their profits to important social issues.
Those results do not surprise Jacob Brower, associate professor of marketing at Smith, who studies corporate social responsibility. "Corporations are the most powerful entities on earth," he says, so people want more from them. "They see businesses as having the agility and speed to actually do something, and potentially that they hold some responsibility for some of the social ills that they see."
Where do corporate leaders go from here in making a difference? "This is business now" highlighted the issues they face in balancing people and profit. Meant to spark a conversation in the corporate world, it delivered on that goal, with over 35 million impressions, 124,900 pageviews and over 3.3 million completed digital video views from January 30 to April 30 of this year.
Learn more at This is business now.