Two Smith students set to compete at Tokyo 2020 Olympic Games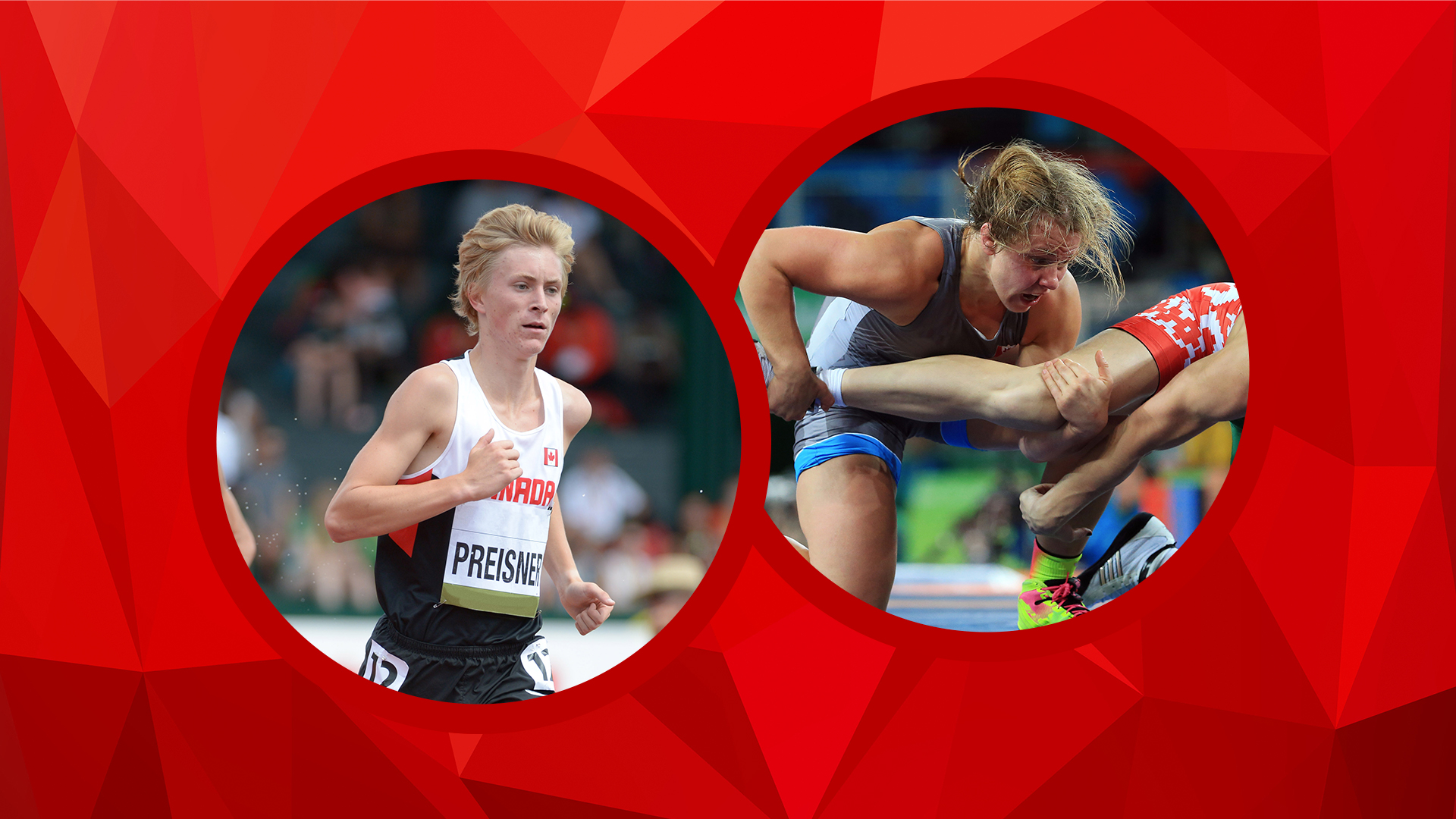 Kingston, Ont. – Two Smith School of Business students are heading to the Summer Olympics in Tokyo this month.
Executive MBA Americas student Erica Wiebe and Master of Management in Artificial Intelligence student Benjamin Preisner will represent Team Canada.
After winning the gold medal in women's 75-kg freestyle wrestling at the 2016 Olympics, Erica Wiebe, EMBAA'22, is back on the mat in Tokyo competing in the women's 76-kg freestyle weight class.
Marathoner Benjamin Preisner, MMAI'22, is making his Olympic debut in Tokyo.
"The Olympics are an incredible time for us all to come together to celebrate excellence," said Wanda Costen, Dean, Smith School of Business. "We are so very proud of all the Queen's athletes heading to Tokyo to represent Canada and wish them the best. The Smith team is rooting for you!"
Since 2016, Smith School of Business has been the exclusive business education partner of the Canadian Olympic Committee (COC) and is a founding partner of Game Plan, Canada's total athlete wellness program, helping athletes plan for success beyond sport.
In partnership with Game Plan, Smith provides scholarships to current and former Canadian National Team, Olympic and Paralympic athletes across its professional graduate programs.
For more, visit olympic.ca, the official home of Team Canada. Discover athlete stories, Olympic rosters, sports and schedules.