State-of-the-art Learning Facility
Goodes Hall
Goodes Hall, the home of Smith School of Business, combines an exquisitely restored 45,000 square foot 120-year-old Victorian schoolhouse with 143,000 square feet of bold new design and structure. The building is named in honour of the family of Mel Goodes, a Commerce '57 alumnus and former Chairman & CEO of Warner-Lambert worldwide.
September 2012 marked the completion of a significant expansion of Goodes Hall, increasing the size of the facility by 75,000 feet to a total of 188,000 square feet. The expansion includes several new state-of-the-art classrooms, student breakout rooms, 51 additional faculty offices and many enhanced features for our students. The Goodes Hall expansion enables Smith School of Business to enhance and expand existing programs, accommodate new graduate programs, foster research excellence, and recruit the additional faculty to support this growth.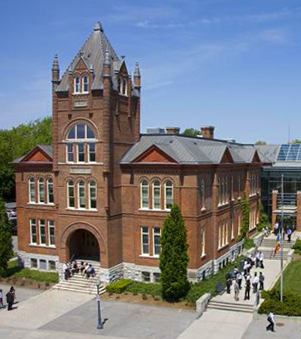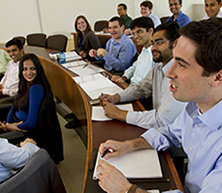 Dedicated Classrooms
The Full-time MBA program has dedicated, tiered classrooms with both ethernet and wireless internet access at every seat. The classrooms also have a variety of leading-edge, multimedia presentation systems and videoconference capability.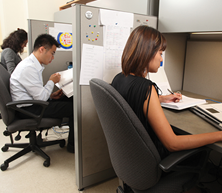 Dedicated Team Rooms
Smith provides every MBA student team with a dedicated team room that is equipped with a printer, whiteboard, and a refrigerator, and provide a quiet space for individual work as well as team meetings and discussions. Students have around-the-clock access to their dedicated team room.