Global Perspective
Queen's MBA offers you a truly global perspective. In the past three years, we have welcomed students from more than 40 countries, bringing a level of diversity to the learning and networking environment that greatly enriches your MBA experience.
Cultural IQ
Organizational effectiveness is increasingly dependent on people who can be effective and respectful in a variety of cultural situations. This is referred to as "Cultural IQ". Queen's has partnered with the Michigan-based Cultural Intelligence Centre to provide insights and strategies you can use to become an effective global business manager.
International Exchange Opportunities
As well, Queen's offers the opportunity of an international exchange with one of our 27 business school partners around the world. This cross-cultural, international experience will be increasingly valuable as you advance in your career.
All MBA students are eligible to apply to participate in this program. Successful applicants will study at a partner Business School for anywhere from 2 weeks to 5 months depending on the host institution.
During this time, students continue to pay tuition fees to Smith School of Business but are exempted from tuition fees at the host institution. However, the extra costs associated with overseas study (travel, accommodation, health insurance) are borne by the student.
Students may attend information sessions and one-on-one meetings to determine if exchange is right for them and the appropriate partner institution. Students apply for exchange in the month of August and their exchange destination will be confirmed in September. All students in good academic standing are welcome to go on exchange. Depending upon demand, selection for a particular institution may be competitive.
The exchange program also attracts exchange students to Queen's during Module 6. Incoming exchange students work closely with their Queen's colleagues and join in class activities.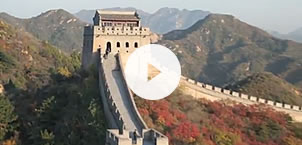 "The Asian MBA exchange opportunity at the National University of Singapore provided me with an incredible opportunity to gain an international perspective on business. It enabled me to learn about the strategies of Asian firms and their perspectives of North American business. As well, it gave me the opportunity to create an international network of MBA candidates from all over the world."
Meredith Slemko
MBA 2011
Business Development Manager
Johnson & Johnson
Markham
Exchange Partners
Queen's MBA is the only one-year MBA program in Canada that offers the opportunity of an international exchange with one of our 30 international business school partners around the world.
Partner Schools List