Global Perspective
The Full-time MBA at Smith prepares you to thrive in an increasingly global business environment through cultural training, exchange opportunities, and a global alumni network.
Cultural Training
Smith School of Business has partnered with the Cultural Intelligence Center to help our students strengthen their Cultural Intelligence, which assess your ability to relate and work effectively in diverse situations.
Learn how culture influences behaviour and thought processes, and gain effective strategies for managing in a multicultural environment.
International Exchange Opportunities
We offer more international exchange opportunities than any other business school in Canada. Our global business school partners are selected to ensure the highest quality learning experience.
All MBA students are eligible for an international exchange, and a position with a specific school can be guaranteed at the time of admission. Students study at the partner school for anywhere from 2 weeks to 5 months depending on the host institution's program.
The exchange program also brings students from other schools to Smith School of Business during the MBA program. It's a great opportunity to work closely with people from other parts of the world.
Our Centre for International Management and the MBA program team can assist in finding the right exchange for you and help you plan for your experience.
While on exchange, students pay tuition to Smith School of Business and are exempted from tuition fees of the partner school. Other costs associated with overseas study — travel, accommodation, health insurance, etc. — are covered by the student.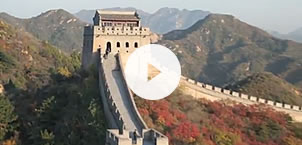 "The Asian MBA exchange opportunity at the National University of Singapore provided me with an incredible opportunity to gain an international perspective on business. It enabled me to learn about the strategies of Asian firms and their perspectives of North American business. As well, it gave me the opportunity to create an international network of MBA candidates from all over the world."
Meredith Slemko
MBA 2011
Business Development Manager
Johnson & Johnson
Markham
Global Alumni Network
Our inbound exchange students become part of the Smith School of Business and Queen's University alumni community. This global network is a great resource for career and development opportunities.
Partner Schools List