Faculty
A Faculty That Works As a Team
At Smith School of Business, you will learn from a team of exceptional professors. This team is consistently recognized for both excellent teaching skills and significant experience with senior-level managers in major organizations across Canada and around the world.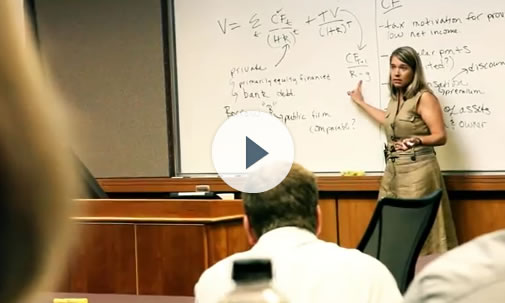 An Integrated Academic Plan
Smith School of Business faculty members work together as teachers, researchers, and consultants, and their joint efforts have resulted in a tightly integrated academic plan. Our faculty teach in North America's most popular executive programs, consult for the world's leading organizations and have earned the respect of the business media and business leaders.
Respected Management Educators
Both BusinessWeek (USA) and Financial Times (UK) have recognized Queen's faculty as being among the top executive educators in the world. Smith School of Business professors have earned recognition from the Canadian media - including the Financial Post and Maclean's - for teaching excellence.
In Touch With The Business Community
Smith's Executive MBA professors have frequent contact with the business community. Most have extensive rosters of private- and public-sector clients located in Canada and around the world. The faculty includes some of Canada's leading experts in the fields of marketing, accounting, strategy, leadership, corporate turnarounds and alliances. They are also best-selling business authors and groundbreaking researchers. Years of working with senior-level executives have given our faculty the ability to bring modern management practices into the classroom.
Faculty Members

Dr. Julian Barling – Organizational Behaviour
Julian is the author of The Science of Leadership: Lessons From Research for Organizational Leaders, which was published by Oxford University Press (New York) in January, 2014. His research interests focus on the nature and development of transformational leadership and employee well-being, and he is also the author of well over 200 research articles and book chapters, and the author or editor of several books, including Employment, Stress and Family Functioning (1990, Wiley & Sons); The Union and Its Members: A Psychological Approach (1992, Oxford University Press); Changing Employment Relations: Behavioral and Social Perspectives (1995, American Psychological Association); Young Workers (1999, American Psychological Association); and The Psychology of Workplace Safety (2004, American Psychological Association). He is also co-editor of the Handbook of Workplace Violence (2006, SAGE Publications), and senior editor of both the Handbook of Work Stress (2005), Handbook of Organizational Behaviour (2008), all published by SAGE, The Psychology of Green Organizations (2015) and Work and Sleep: Research Insights for the Workplace (2016), both published by Oxford University Press).
Julian was formerly the editor of the American Psychological Association's Journal of Occupational Health Psychology, served as the chair of the American Psychological Association's Task Force on Workplace Violence in 2001-2, and was the chairperson of the Advisory Council on Occupational Health and Safety to the Ontario Minister of Labour from 1989-1991.
Julian is a Fellow for the Royal Society of Canada, the Society of Industrial and Organizational Psychology, the European Academy of Occupational Health Psychology, the Association for Psychological Science, and the Canadian Psychological Association. Julian was the recipient in 2016 of the Distinguished Contributions to Industrial and Organizational Psychology by the C-SIOP Division of the Canadian Psychological Association.
MacLean's magazine named Julian as one of Queen's University's most popular professors in 1996. Julian received the National Post's "Leaders in Business Education" award in 2001 and Queen's University's Award for Excellence in Graduate Student Supervision in 2008.
Julian received his Ph.D in 1979 from the University of the Witwatersrand, in Johannesburg, South Africa, where he subsequently taught in the Psychology Department. He joined Queen's University in 1984, initially teaching in the Department of Psychology. Julian moved to the School of Business in 1994; and served as the Associate Dean with responsibility for the Ph.D, M.Sc and Research programs in the School of Business from 1997-2011.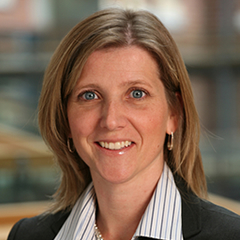 Dr. Kathryn Brohman – Digital Business and Strategy Execution
Associate professor at Smith School of Business and co-author of Project Leadership: Creating Value with an Adaptive Project Organization and forthcoming book entitled Sustainable Execution. Kathryn's leading edge work combines practice with theory to explore ways organizations can effectively execute strategy with a specific focus on the impact of technology and digital transformation. Kathryn's research has been published in premier journals and her thought-leadership is influenced by collaboration with a number of organizations including the Canada Health Infoway, Molson Coors, Bell Canada, 3M, UPS, and Delta Airlines.


Mr. Barry Cross – Operations Strategy
Barry Cross is an expert and thought leader in innovation, execution and operations strategy. He joined Smith School of Business after nearly 20 years in the automotive and manufacturing sectors with Magna, Autosystems and DuPont, where he led many key strategic initiatives, including nearly 30 program launches in North America, Asia, Latin America and Europe.
Barry speaks and consults widely in the areas of Lean, Innovation, Strategy, Projects and Execution, enabling organizations to create sustainable value for their customers. He is the bestselling author of three books, including Simple: Killing Complexity for a Lean and Agile Organization, and several Most Read articles.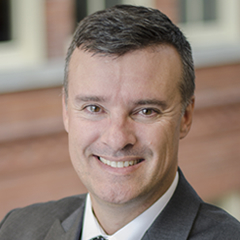 Mr. James Denford – Information Technology, Knowledge Strategy and Leadership
James Denford is a cross-appointed Associate Professor at Smith School of Business and an Associate Professor of MIS and Dean of Social Sciences and Humanities at the Royal Military College of Canada (RMC).  His teaching and research specialize in the areas of information technology and knowledge strategy and leadership.  In the past, he has served as Interim Dean of Continuing Studies, Department Head of Management & Economics and Director of Research Administration at RMC. He is also the current President of the College of Academic Leadership of the Association of Information Systems (AIS) and the past Vice-President of the Special Interest Group in IT Leadership of the AIS. He moved to academics after a 24 year career in Royal Canadian Army Signals, working in tactical, operational and strategic communications, IT training and as director of two army research labs. He has a B.Eng (Engineering Management) and an MBA from the Royal Military College of Canada and a PhD in Management from Queen's University.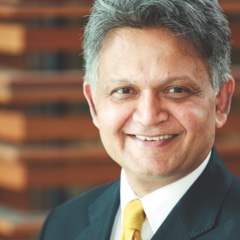 Mr. Shai Dubey – Business Law, Negotiations & New Venture Management
Shai Dubey is Director of the Queen's Full-time MBA program and a member of the School's faculty, teaching courses in negotiations, cross-cultural management, ethics, domestic and international business law and entrepreneurship. He is also a corporate commercial lawyer and has practiced law at several major law firms in Toronto. Previously, Shai was the COO, General Counsel and member of the Board of Directors of Quicklaw Inc. He is currently the Vice-Chair of the KROCK community advisory board and Vice-Chair of the Kingston Economic Development Corporation. Shai also sits on several financial committees for organizations that provide funding to entrepreneurial enterprises.
Dr. Jay Handelman – Marketing
Jay Handelman is Associate Dean of Research, Director of the MSc and PhD programs, and Associate Professor of Marketing at Smith School of Business. He has also served as Director of the Centre for Responsible Leadership.  He has conducted extensive research into the ways in which marketers integrate emotional, cultural and social responsibility dimensions into their traditional marketing strategies, and the ways in which these strategies benefit the organization.  He is also an expert on consumer activism and boycotts. His research has been published in several academic journals, including the Journal of Marketing, the Journal of Retailing and the Journal of Business Research.

Mr. Rick Jackson – Negotiations and Conflict Management
Rick Jackson has taught at the School of Business for 38 years and has been the recipient of both the Queen's Alumni Award for Excellence in Teaching and the Frank Knox Teaching Award.  He teaches extensively in Queen's MBA Programs and in executive education, both on behalf of Queen's and private clients.  Professor Jackson has served as an arbitrator under the Ontario Labour Relations Act and Police Services Act, as well as under the Canada Labour Code and has been a Vice Chair of the Ontario Public Service Grievance Settlement Board since 1998.  He also acts as an arbitrator and mediator in business disputes. He is a frequent guest speaker on labour relations, arbitration issues, and dispute resolution.
Mr. John Moore – Financial Accounting
John Moore is an experienced and award-winning executive educator who is highly regarded in the accounting profession. He has conducted executive development seminars on financial tools for senior managers at Alcan, BMW, DuPont, Canon, Mitel, Shoppers Drug Mart, New Brunswick Power Corporation, Mountain Equipment Co-op, and Canada Post. He also works with members of senior management teams to integrate financial accounting concepts into strategic planning.  He is a 17-time winner of the MBA Teaching Excellence Award from Smith School of Business; a recipient of the Silver Medal from CMA Canada; Fellow of the Society of Management Accountants of Canada; and the author of five accounting textbooks, including a study guide for students preparing for the CA designation.
Dr. Elspeth Murray – Strategy, New Ventures and MIS
Elspeth Murray has served as the Associate Dean - MBA and Masters Programs since 2012, and has been a professor of Strategy and Entrepreneurship at Smith School of Business since 1996. She also holds the CIBC Fellowship in Entrepreneurship, and founded Queen's Centre for Business Venturing. Prior to joining Queen's, she worked in industry for 7 years for several firms including IBM, and Canadian Tire. As an integral part of her work in the strategy and new venture fields, Dr. Murray specializes in the management of change. In 2002, she co-authored a best-selling book, Fast Forward: Organizational Change in 100 Days, Oxford University Press, with Dr. Peter Richardson. She has recently co-developed (with Dr. David Saunders) the Analytics Climate Assessment Tool (ACAT), which is used to assess organizations technological capacity, skill sets, and analytics culture. Current research is focused on best practices in leading and managing change to create an analytics culture.
Dr. Murray teaches on many Smith MBA and Executive Education programs, and consults widely with a diversity of firms including BMW, Detour Gold, Wawanesa Insurance, Versacold Logistics and the Auditor General for Canada. She serves as a Director for several firms and is an advisor to several start-ups and CEO's. Dr. Murray received an undergraduate degree in computer science and mathematics, and an MBA, both from Queen's University. Her doctorate in Strategy and Management Information Systems was completed at the Richard Ivey School of Business.

Dr. Shawna O'Grady – Human Resources and Team-Building
Shawna O'Grady is an authority on strategic human resources management, team-building, and the cross-cultural aspects of international business. She is an experienced team facilitator who is in high demand for her original approach to team-building.  She is also the author of Border Crossings – Doing Business in the U.S., an award-winning book on international business.  She has consulted with many organizations including Microsoft, MDS, Mattel, Shoppers Drug Mart, Enbridge Consumers Gas, Industry Canada, BMW, Novo Nordisk, Oracle, Xerox, Bell Canada, GlaxoSmithKline, Ministry of Finance, Canada Post Corporation, and TD Canada Trust.

Dr. Bo Pazderka – Business Economics
Bo Pazderka is an authority in the economics of research and development, the multinational pharmaceutical industry, health economics, and the transition of the former centrally planned economies of Central and Eastern Europe to free-market systems. He has worked at universities around the world, including France, Australia, the U.K., and Slovakia. He served on the Board of Directors of Hôtel Dieu Hospital in Kingston, and was for many years a member of its Ethics Committee. He is co-author of several books, including: It's No Gamble - The Economic and Social Benefits of Stock Markets; Approaches to an International Comparison of R&D Expenditures; and Microeconomics: The Canadian Context.
Dr. Lynnette Purda – Finance
Lynnette Purda conducts empirical research in corporate finance with a particular focus on the area of corporate governance. Much of her work has examined potential monitors of firm behaviour including internal monitors such as the board of directors and external monitors such as credit rating agencies and regulators. Dr. Purda's work is frequently interdisciplinary in nature, and has combined the study of finance with law, international business, and accounting. Current research topics include corporate fraud and agency problems among different classes of debtholders.

Dr. Jana Raver – Organizational Behaviour
Jana Raver is an Associate Professor and E. Marie Shantz Faculty Fellow in Organizational Behaviour at Smith School of Business. She is an award winning researcher whose primary area of expertise focuses on interpersonal relations and group processes at work. A second stream of her research focuses on the integration of diverse or dissimilar employees into work groups and organizations. She has consulted and conducted applied research in several organizations in both the public and private sectors in the U.S. and Canada. Jana's work has been profiled in national and international media and she is regularly invited to speak to associations of academics, policy makers, and employees.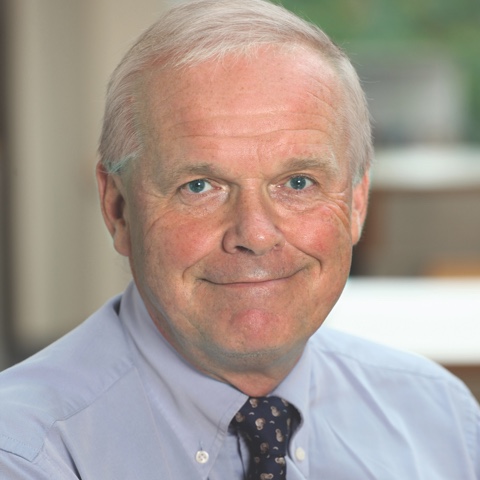 Dr. Peter Richardson – Strategic Management
Peter Richardson is a leading expert in corporate turnarounds and an authority on strategic management and the management of innovation. His strategic approach to cost management and margin improvement has been widely adopted by industry. During his years at Smith School of Business, Peter has authored over 75 papers and case studies on strategic management. With Elspeth Murray, he co-authored Fast Forward: Organizational Change in 100 Days. A previous book, Cost Containment: The Ultimate Strategic Advantage, remains one of the few books to be written on cost improvement. He consults widely for many organizations including BHP Billiton, Alcoa, CIBC Mellon, the Supreme Court of Canada, the Auditor General of Canada, and Natural Resources Canada, working closely with senior executives on strategy development and deployment.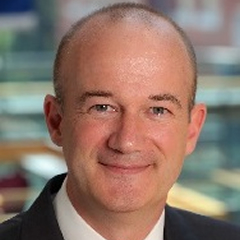 Mr. Blair Robertson – Finance
Blair Robertson was an investment banker for nearly 20 years and has over $100 billion in completed transaction experience.  He has extensive M&A, ECM, DCM and restructuring experience across a broad group of sectors.  He has executed numerous award-winning and notable transactions across the globe and has worked in Asia (15 years) as well as in New York and San Francisco (4 years). 
He is currently the Finance Expert in Residence in Queen's Career Advancement Centre. Mr. Robertson is conversant in Mandarin and Spanish.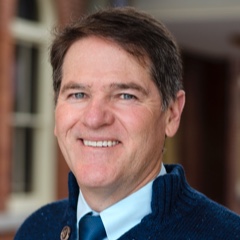 Dr. Paul Roman – Management Science
During his 20-year military career in Communications and Electronics, Paul commanded the Canadian Army's only electronic warfare squadron. He also served as Director of the Canadian Army Experimentation Centre, where he conducted studies to assist the Army in making capability development decisions, putting him at the forefront of validating most of our modern military decision support and command support practices. Since leaving DND in 2001, Paul has pursued an academic career at both The Royal Military College and currently at Smith School of Business where he is an Associate Professor of Management Science specializing in Operations Management. He has also been an active consultant and facilitator in the development of two Army Campaign Plans and the Canadian Forces Transformation Campaign Planning Team. Paul has two research awards and numerous teaching awards to his credit and is a partner at Strategic Red Team Consulting headquartered in Ottawa. Since July of 2011 Paul has been the Director of the Executive MBA Americas Program.

Dr. Michael Sartor – Global Strategy
Michael Sartor's areas of expertise include foreign direct investment, international joint ventures and strategic alliances, emerging economies and the institutional environment of foreign markets, with particular emphasis on the effects of corruption upon the strategies and performance of multinational enterprises. Sartor holds PhD and MBA degrees from the Ivey Business School, Western University and a JD degree from Osgoode Hall Law School at York University. His research has been published in the Journal of International Business Studies and has received awards from the Academy of International Business (Buckley and Casson AIB Doctoral Dissertation Award winner) and the Academy of Management (GWU-CIBER Best Paper on Emerging Markets). He is the author of multiple business case studies for teaching and he has co-edited a case study compendium for use within China's burgeoning business education market. Professor Sartor has ten years of experience working variously in executive and corporate legal counsel capacities for publicly traded and privately held enterprises in the telecom and consumer packaged goods industries, prior to entering academia.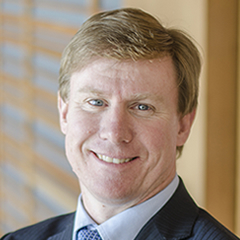 Mr. Kurt Schobel – Management Accounting
Kurt Schobel joined Royal Military College as an Assistant Professor in 2005 after a 20-year career in the Canadian Forces as a finance officer.  He is a professional accountant and holds a MBA from RMC and a BA in Economics and Commerce. As well, he is President of Schobel Associates Inc., a small research and consulting company based in Kingston, ON. Over the past several years, Kurt has worked in a number of administrative roles at RMC including the Executive Director of RMC's MBA and MPA programs, the Business Manager of RMC's Distance Programs and the Director in charge of Faculty Services and Quality Assurance.  His research interests are in the areas of performance measurement for not-for-profits, governance, and management accounting. 
Mr. Ken Wong – Marketing, Sales and Business Strategy
Ken Wong is one of Canada's most frequently quoted business professors. He has worked with the Strategic Planning Institute at Harvard University and the Conference Board of Canada, and writes a monthly column for Strategy and periodically for Marketing and the National Post. He is a 2006 inductee into the Canadian Marketing Hall of Legends and past winner of the National Post's Leaders in Management Education award. He regularly judges "Canada's Best Managed Companies" and other competitions, addresses and consults with corporations around the world, and sits on a number of advisory/directorship boards
Faculty subject to change.