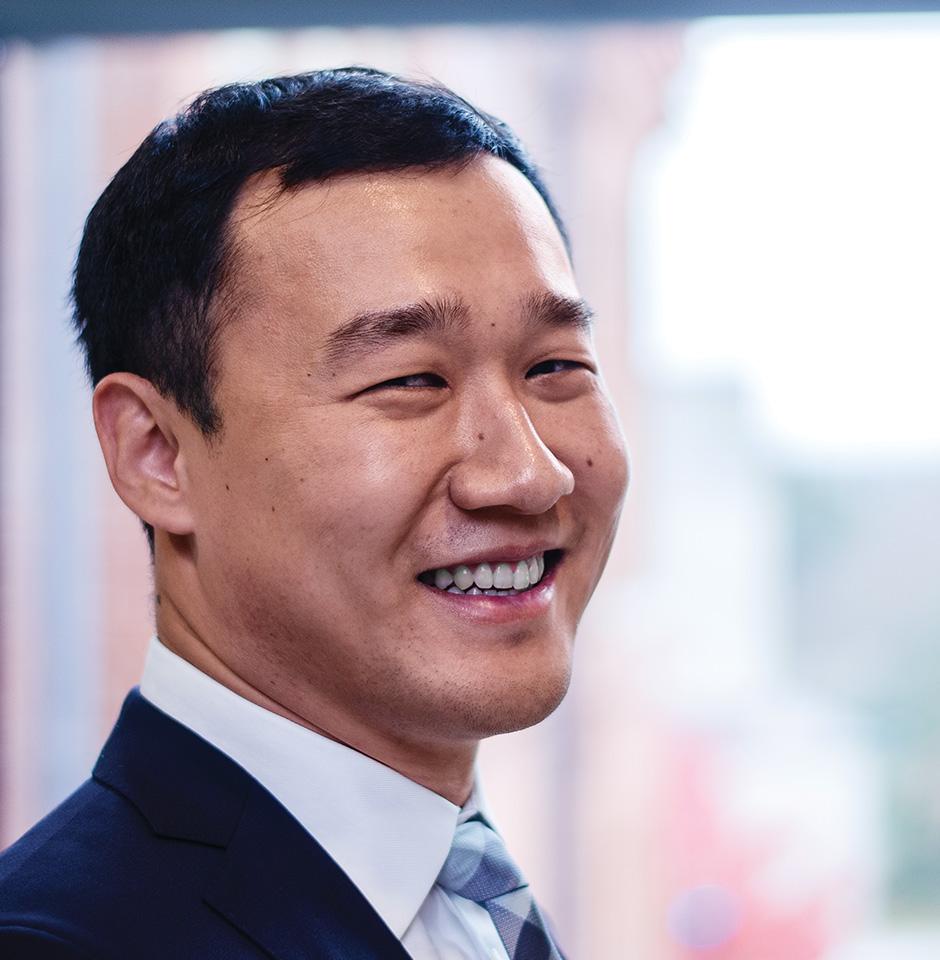 Tianjiao Xu, MFIN '18
It's a long way from Beijing to Kingston. But that span isn't nearly so great anymore for Tianjiao Xu. He's one of 42 graduates in the inaugural executive-level section of the Master of Finance–Beijing program. Designed for senior Chinese executives, it's taught in Chinese by faculty from Smith and partner school Renmin University of China.
Tianjiao grew up in China's eastern Anhui province. He's spent the last three years as a strategic researcher at China Insurance Information Technology Management in Beijing.
Why did he pursue a Master of Finance degree? "To help open more doors in my career," he says. And why the Smith program? "I was drawn to its international perspective." 
In November, Tianjiao and 11 of his fellow executive-level graduates flew to Goodes Hall for convocation. The best part of the MFin program was the faculty, he says, citing Smith Associate Professor Wei Wang as a favourite. "The classes weren't just theory. They were relevant to my job."