New partnership with Stellenbosch University is a first.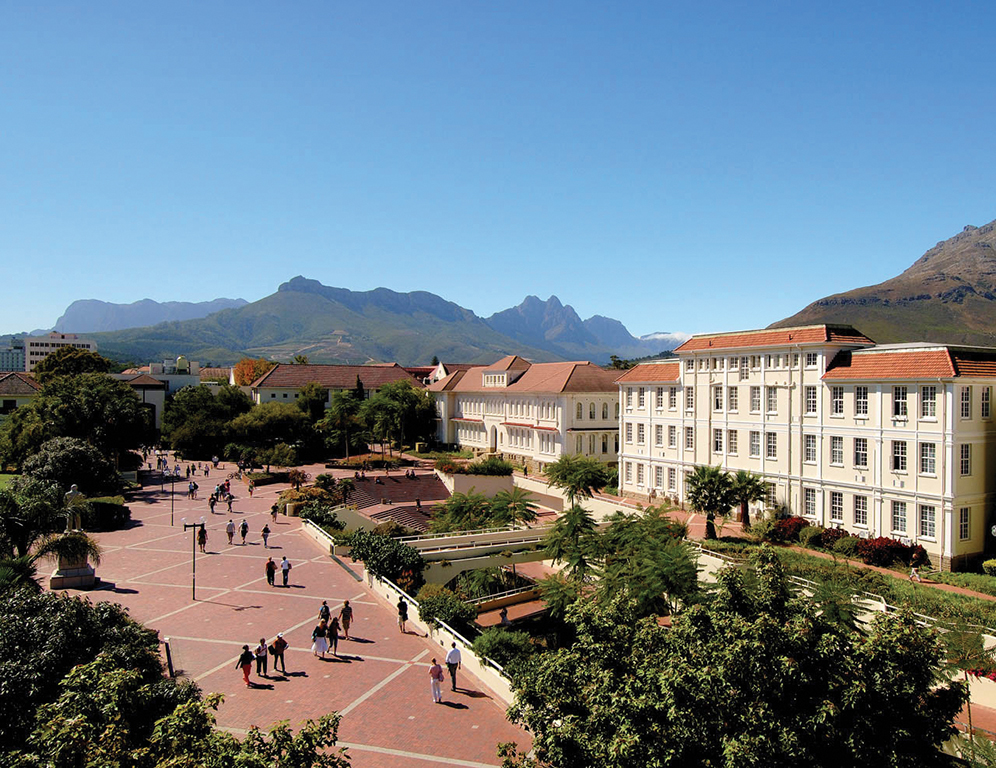 This past fall, Smith reached another milestone in global reach by adding its first exchange partner school in Africa: Stellenbosch University and the University of Stellenbosch Business School in South Africa. The agreement allows Smith Commerce and Master of International Business (MIB) students to go on exchange to Stellenbosch University, located near Cape Town in the town of Stellenbosch.
Full-time MBA students will be able to attend the University of Stellenbosch Business School.
"We are pleased to welcome Stellenbosch as one of Smith's top-tier partner schools around the world," Dean David Saunders said in October, after the agreement was announced. "Engaging in strategic partnerships that enhance our program offerings is a core part of our strategy," he added.
Alumni Support
One challenge for African students wishing to study in Canada is the cost. So, coinciding with the Smith-Stellenbosch agreement, a new scholarship was set up thanks to an alumni couple: Catherine McIntosh, BCom'82, and Douglas McIntosh, BCom'82.
The Douglas & Catherine McIntosh Scholarship is awarded on the basis of academic excellence and leadership qualities to African students coming to Smith on exchange. It goes to students who might not otherwise have the opportunity to take part in an exchange.
"Both the funding and placement support for our students strengthens Stellenbosch's intent to provide an international experience to as many students as possible," said Hester C. Klopper, Deputy Vice- Chancellor, Strategy and Internationalization, at Stellenbosch University.
Smith now has exchange partnerships with more than 120 schools in 38 countries, says Angela James, Director of the school's Centre for International Management. Such partnerships are an important part of the Smith experience as they give students wide options to study abroad. In the last school year, 87 per cent of third-year Commerce students went on exchange, and all students in the MIB program spent time studying in another country.