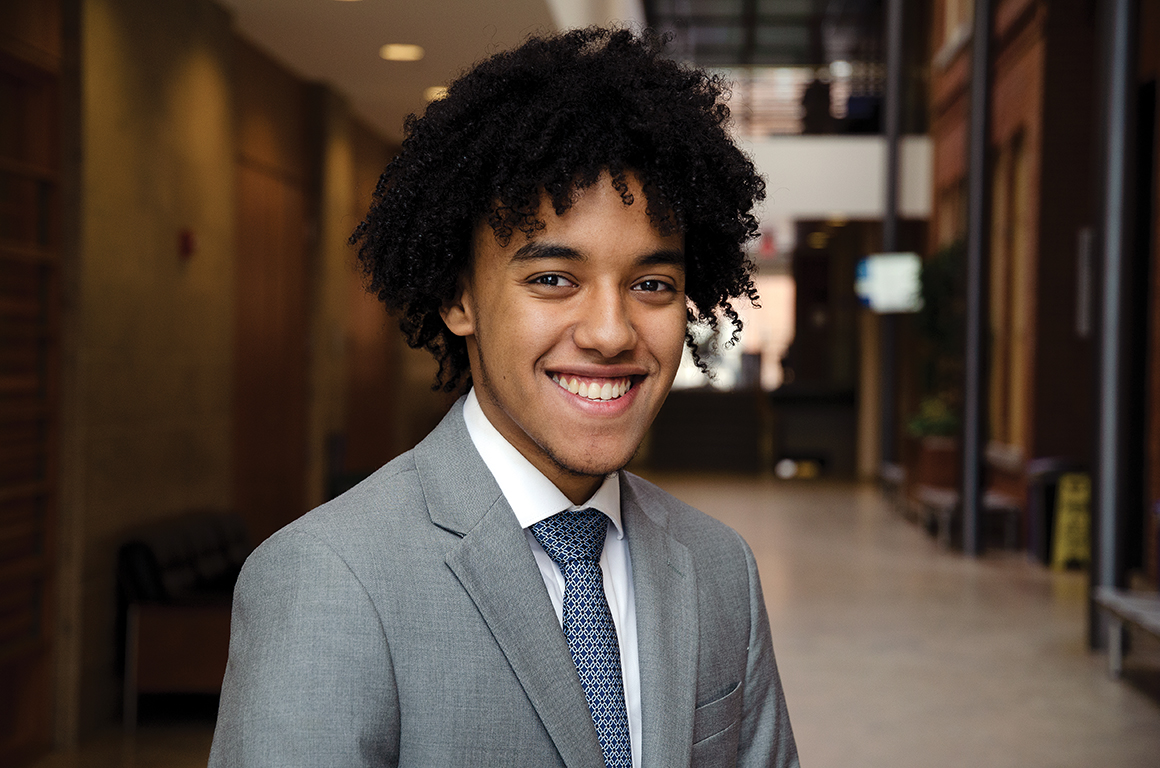 More than a year ago, Emmanuel Genene, Comm'20 (right), looked around for ethnic-focused business clubs and events for undergraduate business students in Canada. He couldn't find any. So he set about creating them.
The result is Edge, a student-led organization that runs events in Ontario. The group's aim: to foster diversity and inclusion, and help students in their academic and professional careers.
Genene, the group's president, cites his own experience growing up in the Toronto suburb of Brampton. "I was very fortunate to get into Smith. It's not common to get into a top institution like this from my high school." One goal of Edge is to help high school students launch their own business clubs and STEM (science, technology, engineering and math) organizations. "We want to give them leadership opportunities because it's necessary to have that when you're applying to university," he says.
Edge's first major event was last summer in Toronto. The "Edge Diversity in Leadership Conference" drew more than 200 people, many of them visible-minority students. They met with recruiters from companies such as RBC, Google and Microsoft. Corporate sponsors have come aboard for events, and Smith and the Provost's office at Queen's have lent support as well.
One of Edge's strengths, says Genene, is that it is an inter-university organization. The executive team, for instance, comprises students from several Ontario business schools, including Smith, Rotman, Schulich and Ivey. "Our post-secondary chapters focus on inclusion of all groups through events and programming," Genene says. Edge's annual Diversity in Leadership Conference takes place Aug. 30, with a new event, the Edge Women in Leadership Conference, scheduled for Sept. 27. For more info visit edgeleadership.ca.
In this issue
Inside Smith
Features
Alumni News
Dean's Message
Profiles
Parting Shot