MBA students learn from a different set of masters.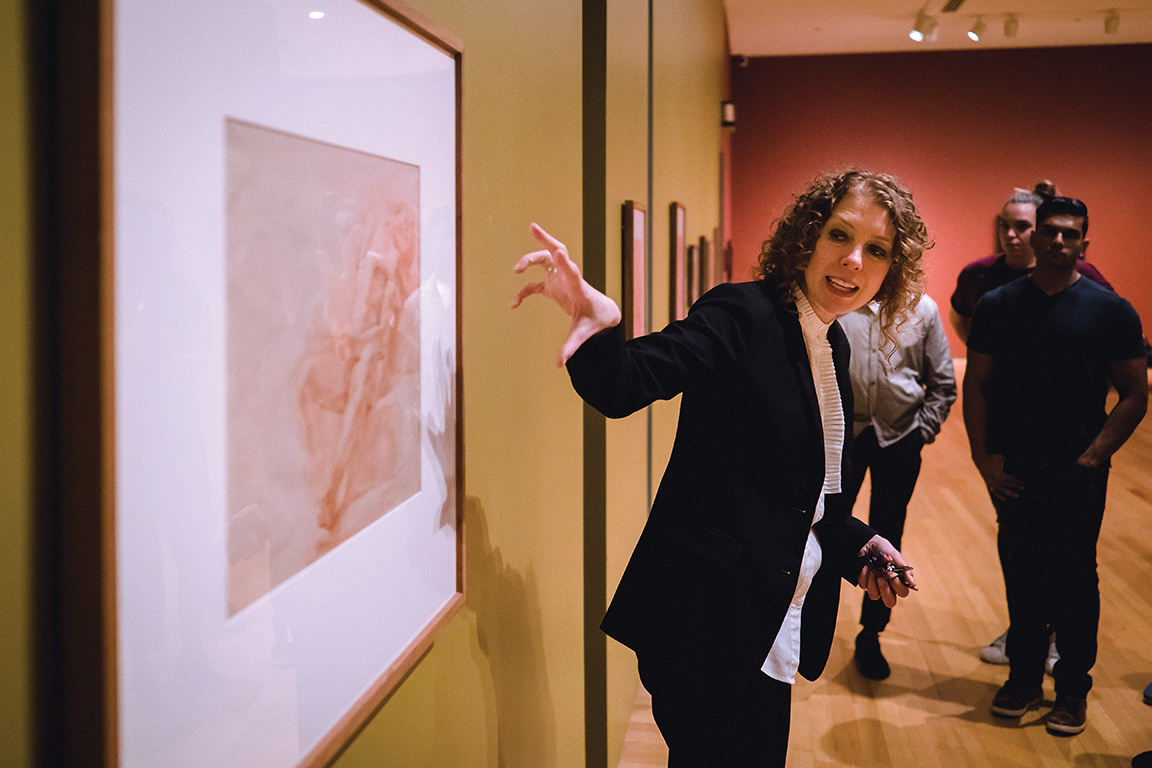 Last summer, alongside camps and classes, the Agnes Etherington Art Centre at Queen's University offered a new custom program for Smith students. "Art Worlds: A User's Guide" introduced MBA students to the language of art.
Through guided discussions and close examination of works of art, MBA students gained "insights into how visual art circulates, inspires and moves people," explains Jan Allen, Director of the Agnes. "We want to empower these future business leaders to enjoy artistic culture at large, and to embrace the value of creative process in new ways."
The Creative Brain
The program was a collaboration between the Agnes and Smith. It was supported by David Saunders, Dean of Smith School of Business, who sits on the board of the art centre. "Strong business leadership is more than PowerPoints and numbers. Great leaders need to draw on both sides of the brain – the quantitative, analytical left side and the creative and intuitive right side," Dean Saunders says.
In the program's first session, Jacquelyn N. Coutré, Bader Curator and researcher of European art, delved into the masterpieces of the Bader Collection to explore the enduring value of Old Master paintings and their high stakes at market. In another session, Alicia Boutilier, Chief Curator, discussed why people collect art and how taste is nurtured. Students also learned the paths that artworks take from private homes to public collections, including the role of collectors in evolving museum mandates.
"Our MBA instructors often encourage us to seek out diverse experiences and flex the mental muscles that enable us to approach problems with a new perspective," says Danilo Prieto, MBA'19. "I felt it was important to round out my skill set with this experience – to challenge myself to truly appreciate art and creativity and how it adds value to a society."
The 16 MBA students who completed the program each received a certificate from Smith to complement their studies.