A Hall of Fame Career for Stephen Smith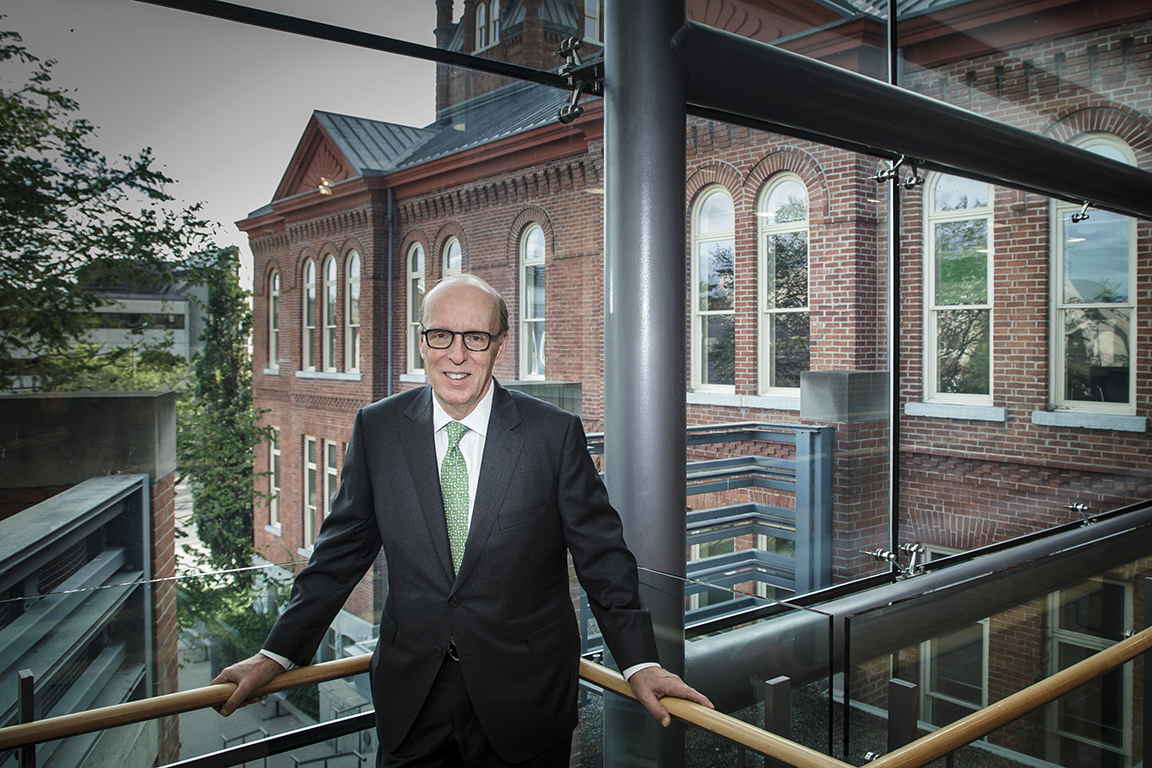 Canada has produced many legendary business leaders. Many of these are in the Canadian Business Hall of Fame. Founded in 1979, the hall is a who's who of outstanding executives past and present – from Samuel Bronfman (the Seagram Company) and Joseph-Armand Bombardier (Bombardier Inc.), to Heather Reisman (Indigo), Guy Laliberté (Cirque du Soleil) and Jim Pattison (the Jim Pattison Group).
Add to this list a familiar name to this school's alumni: Stephen Smith. He will be inducted into the hall in June as part of its class of 2019.
Business Recognition
Smith, BSc(Eng)'72, LLD'17, is co-founder, chairman and CEO of First National Financial Corporation and one of Canada's leading entrepreneurs. He's known for his philanthropy and is a longtime supporter of Queen's. In 2015, Queen's University announced the naming of the Stephen J.R. Smith School of Business in recognition of his historic $50-million donation to the business school.
"It's really an honour for me to be part of the hall of fame along with so many great nation builders," Smith says. "People who are business leaders know the challenges of setting up businesses and running them. So that makes this recognition quite gratifying."
Stephen Smith's significant contribution to business began in 1988 when he and Moray Tawse founded First National Financial in Toronto. Their goal was to create value in mortgage lending, and they introduced several innovations to the market. Among these were various securitization techniques to finance mortgage assets.
Wealth in Education
Another innovation was through information technology. First National's proprietary underwriting system, called Merlin, was Canada's first web-based, real-time broker information system. It created a paperless 24/7 management platform for mortgage brokers.
"In many ways, First National is the original fintech," Smith says. "We just didn't call it fintech back then." Today, First National is Canada's largest non-bank mortgage lender. It employs around 950 people across the country and has more than $100 billion in mortgages under administration.
Smith received his Queen's degree in engineering, but his success came in the world of business, which inspired his transformational gift to the business school. He has expressed a desire to direct his philanthropy to education, which he says has the power to transform lives.
"I think a lot of the wealth in Canada is in the human capital that we have, and that comes from a great educational system," he says.