International Innovation Challenge finds data-driven solutions to big problems.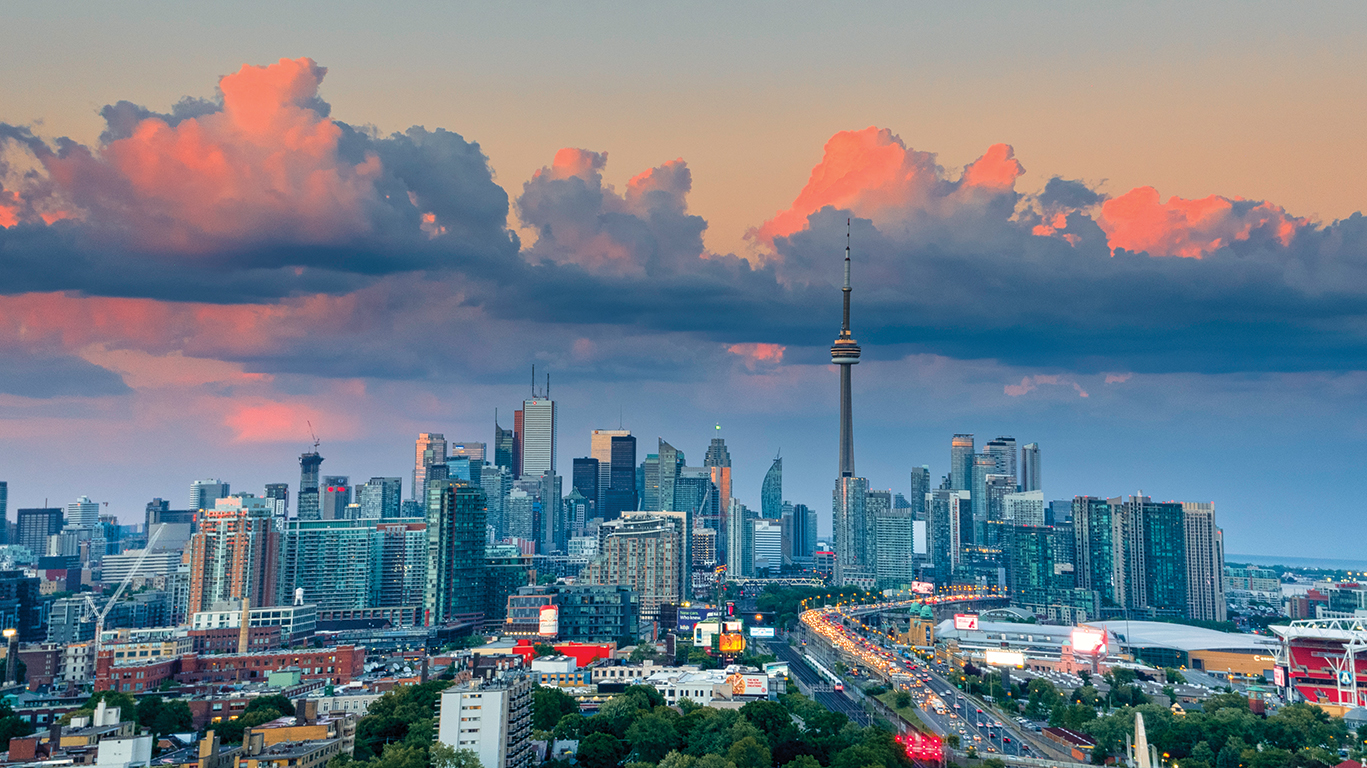 Can analytics make the world a better place? Well…yes. Data insights combined with technology, such as artificial intelligence, can help humans do everything from reduce garbage to save crops.
Devising such solutions is the idea behind the Queen's International Innovation Challenge. This Smith competition encourages teams from around the world to use analytics to solve problems common around the globe.
This past year's theme was "smart cities". More than 100 teams from 14 countries took part, with five finalists competing in front of a jury at sponsor SAS's headquarters in Toronto in November. A team from Smith's Master of Management in Artificial Intelligence program combined augmented reality, voice recognition and analytics to more effectively answer 911 calls. A team from Ukraine analyzed Toronto's skyline to determine the best rooftops for gardens.
The winning team, from the University of Toronto, devised a smart public garbage can that automatically sorts materials tossed in. It could potentially save millions now spent by cities to manually sort recyclables, compost and trash from one another.
This was the fourth year that the innovation challenge was held. In 2017, the theme was "food security". That year's winner combined drones and machine learning to help farmers spot disease in crops early enough for treatment to be effective.
The competition "allows students to think about global issues and how we can help the world," says Dean McKeown, Associate Director of the Global Master of Management Analytics program at Smith. In addition to SAS, sponsors of this year's challenge were: Loblaw, Bank of Montreal, Scotiabank, Mastercard and Utilities Kingston.