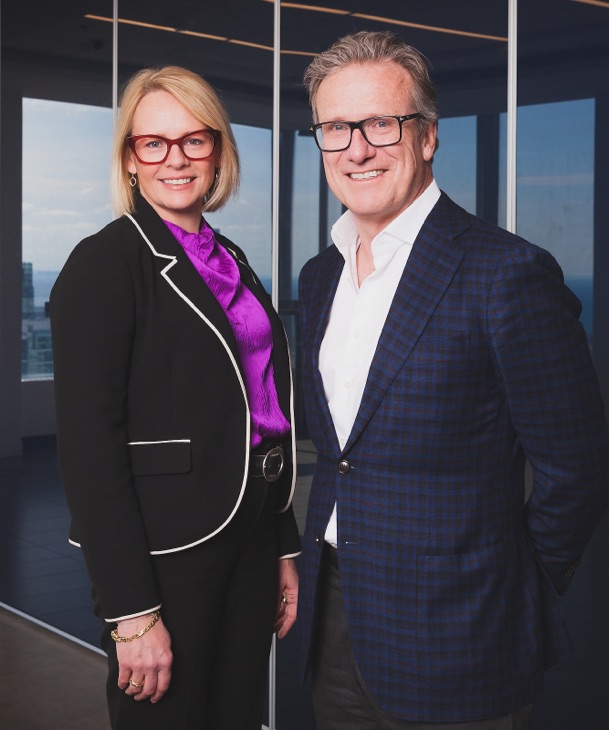 Well before environmental, social and governance (ESG) standards became buzzwords, Mike Quinn, BCom'88, and Francisca Quinn were integrating sustainability into the way they work — and live. Case in point, some 15 years ago the pair converted a 1906 heritage building in Toronto into their current energy-efficient home, which relies on renewable geothermal power instead of gas.
As the founder and president of Quinn+Partners, Francisca advises firms across North America on all things related to ESG. About 10 years into her career, she had an opportunity to be in London, England when the U.K. government founded the Carbon Trust, whose mission is to work with businesses and investors to think about climate change risks and opportunities.
"It connected sustainability with building better businesses, and I thought that was really interesting," says Francisca. "I basically pivoted my business management consulting career to focus only on those issues, and now fast-forward 20 years and this is a core challenge for every board."
Michael says his wife's passion put ESG on his radar, as did his firm's signing of the United Nations' Principles for Responsible Investment. In using these protocols to analyze which companies to invest in, it becomes second nature to ask questions around issues like board diversity or whether a company is paying workers at its offshore factories a living wage. "ESG manifests in good behaviour of businesses and their stock prices," he says.
ESG standards are now a key factor in determining where to direct financing. "The decisions that businesses make on these fronts usually come with good management, and good management often means you're making a good investment," says Michael, co-founder of RP Investment Advisors LP. "Whether you want to embrace diversity and inclusion or a low-carbon footprint as your social good, if you're a business operator and aren't doing this, you're going to be left behind."
It is with that thought in mind that Francisca and Michael recently decided to make a lasting impact on the next generation of business leaders. In April, they made a gift of $2.5 million through the Quinn Family Future Foundation to establish the Quinn Environmental, Social and Governance Professorship at Smith School of Business.
This gift will allow Smith to hire an ESG scholar who will have a key role in developing ESG curricula across programs. On top of equipping students to be fluent in sustainability concepts and strategy, the professorship will help to better train future leaders to balance economic growth with environmental responsibilities and social progress.
Sustainability is already a key strategic goal at Queen's. The university is committed to furthering the United Nation's 17 Sustainable Development Goals (SDGs). Queen's was recently ranked in the top 10 of the Times Higher Education Impact rankings, which measured the actions of more than 1,500 post-secondary institutions trying to advance the UN's SDGs.
While climate change and social issues are certainly significant challenges to Canadian business, Francisca says they can also be tremendous opportunities for organizations and entrepreneurs in developing solutions. "Having more students who are well-versed in ESG is going to be a huge benefit," she says.
Mike and Francisca say their number one goal is to have ESG woven into business education and then extended to other university programs. "Math, for example, permeates every aspect of business," says Michael. "What we'd love to see is all other faculties embrace ESG, too."