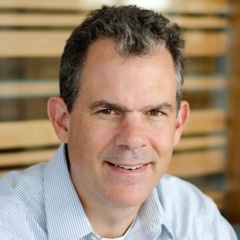 Detomasi, David
Adjunct Associate Professor & Distinguished Faculty Fellow of International Business
Dr. Detomasi is an assistant professor of international business and strategy at the Queen's University School of Business. He completed his PhD from the Department of Political Studies at Queen's University in 1999, specializing in international political economy. He also holds a Master of Arts in War Studies from the Royal Military College of Canada, a Bachelor of Arts (Honours) from Queen's University, and is a graduate of the Executive Program on the Global Financial System from the John F. Kennedy School of Government, Harvard University.
Dr. Detomasi's research interests include globalization, corporate and non-profit governance, and corporate strategy.  He is nearing completion of the book manuscript Between Market and State: The Oil Multinational in Geopolitical Competition, currently under review at University of Toronto Press. He teaches courses on strategy, governance, and the geopolitics of global competition in undergraduate, MBA, and executive education programs at Smith School of Business and abroad. He has served as Academic Director for Global Business, Queen's Executive Education.  He as has also served for a five-year term as academic director for the Fundamentals of Governance Program, Queen's Executive Education.
His scholarly research has appeared in such journals as Journal of Business Ethics, International Studies Review, Global Governance, Defence Analysis, and the Canadian Review of American Studies, and he has authored numerous teaching cases and practitioner notes. Dr. Detomasi is a regular contributor to the media: recent interviews he has given and opinion pieces he has written have appeared in The Toronto Star and The Globe and Mail, and on CBC's Cross Country Checkup, and has contributed opinion pieces on the global economy to The Globe and Mail and PriceWaterhouseCoopers. In the private sector, Dr. Detomasi has consulted on global business practices, competitiveness, strategy, and governance with Deloitte Touche Tohmatsu and the World Economic Forum. Other previous clients have included the International Association of Plastic Distributors, the Energy Resources Conservation Board (ERCB) of Alberta, Nexen, Inc., the Ontario Public Service, the Frontenac Mortgage Investment Corporation, the Mortgage Investment Corporation of Eastern Ontario, the Mubadala Investment Group (Abu Dhabi)  the Kingston Frontenac Lennox and Addington County Public Health Unit, TransX Group of Companies, RoyalBuilding Products Inc., the Provincial Valuation Services Corporation of Nova Scotia, and PowerStream Inc. Dr. Detomasi resides in Kingston, is married, and has three children.  
Specialty: Corporate and non-profit Governance (the Oil and Gas Industry), The Global Financial System, Corporate Strategy
Subject: International Business
Room: Goodes Hall Room 413 West Wing
Phone: (613) 533 6989
Fax: (613) 533 2325
Download CV
Download Image