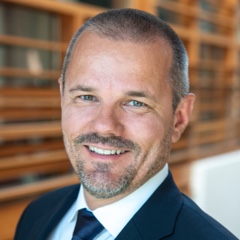 de Bettignies, Jean-Etienne
Professor & Distinguished Professor of Business Economics
Dr. Jean de Bettignies is Professor, and Distinguished Professor of Business Economics, at the Smith School of Business (SSB) at Queen's University. His research examines applications of contract theory to organizational economics, non-market strategy, entrepreneurship, and industrial organization.  His work is published or forthcoming in top-tier academic journals including Journal of Labor Economics; Management Science; Journal of Law, Economics and Organization; Journal of Industrial Economics; Journal of Economics and Management Strategy; and International Journal of Industrial Organization. He is the recipient of the 2014 Research Excellence Award at SSB.
Dr. de Bettignies has taught in a number of different programs since joining Queen's in 2007, including Full-Time MBA, EMBA Americas, MSc/PhD, Master of Finance (MFin), Graduate Diploma in Business (GDB), Commerce, and Executive Education programs. He was awarded the Full-Time MBA Teaching Excellence Award in 2016; and the MFin Professor of the Year Award in 2016, 2017 and 2018. 
Dr. de Bettignies received his PhD and his MBA from the Booth School of Business at the University of Chicago in 2001. He also holds a BSc in Economics from the London School of Economics and a MA in Economics from the Université Catholique de Louvain.  Prior to joining Queen's, Dr. de Bettignies was Assistant Professor at the Sauder School of Business at the University of British Columbia.
Specialty: Economics of Organization, Entrepreneurship and Innovation, Industrial Organization, and Public Policy
Subject: Business Economics
Room: Goodes Hall Room 468 West Wing
Phone: 613-533-6343
Extension: 36343
Fax: 613-533-6847
Download CV
Download Image