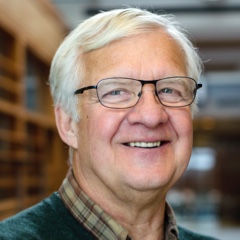 Carlson, John
Adjunct Assistant Professor
John earned his Bachelor of Engineering (Mechanical) from The Royal Military College of Canada, and his Masters of Business Administration from Smith School of Business, Queens University, Kingston.
The Government of Canada awarded him the Canadian Decoration and The Special Service Medal for his service in the Canadian Armed Forces and NATO between 1965 and 1977. In addition to his studies, John was an assistant coach to the Vanier Cup winning 1978 Golden Gaels (football), and an active participant in the Queens Small Business Consulting Programme. From 1979 to 1991, Mr. Carlson contributed to several companies in various production, operations, sales, and business management capacities. With Alcan, he successfully introduced the aluminum can into Canada.
John returned to both his alma maters in 2000 to share his wealth of experience with business students. At Smith, John has contributed to Commerce, EMBA and MBAST programmes, primarily in human resource management and marketing. At RMC, John taught business policy and statistics.
Download CV
Download Image