Smith welcomes Apitipi Anicinapek Nation for custom leadership program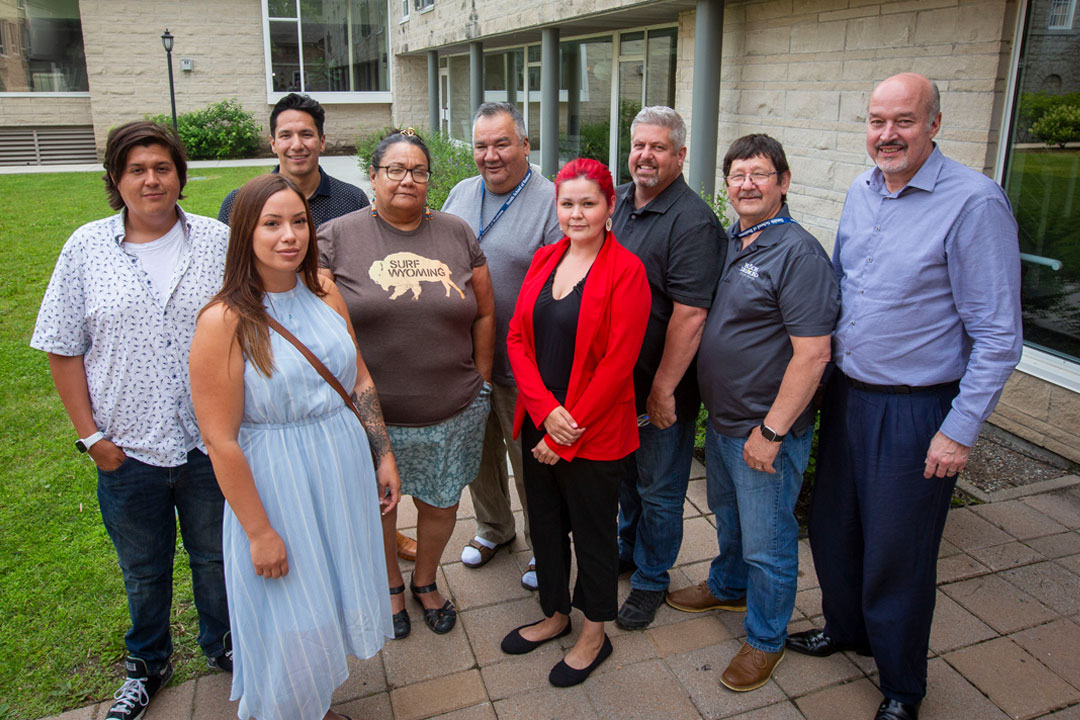 Kingston, Ont. – Queen's Executive Education at Smith School of Business welcomed members of the Apitipi Anicinapek Nation, an Anicinape community whose members have lived on their traditional territory for over 8,000 years, to Queen's campus for a custom leadership program in late June. 
The Apitipi Anicinapek Nation Leadership Development Program took community leaders on a learning journey with faculty experts in the areas of strategy, change management, negotiation and leadership. 
"Our intention with this program was to help us develop a strong culture of leadership and innovation that can consistently uncover powerful new ideas," said Lance Black, Director, Negotiations & Contract Management, Apitipi Anicinapek Nation. 
Smith faculty worked together with senior leadership from the Apitipi Anicinapek Nation to customize the curriculum to align with the community's strategic initiatives and goals. The community leaders plan to use learnings to create a new strategy for AAN. 
"Customized leadership development programs are about education first and foremost, but they also give participants an opportunity to reflect on how they impact each other — within their teams, their organizations, and as a society," said Katherine Parks, Director, Queen's Executive Education. "Through this customized learning journey, the AAN leaders had a chance to gain new perspectives and think deeply about how to move themselves and their community forward." 
To learn more about how Queen's Executive Education develops programs to meet specific learning and business objectives, visit smithqueens.com/exceed.