Smith students and alumni bring home medals for Team Canada at the Pan American Games
Posted on

November 9, 2023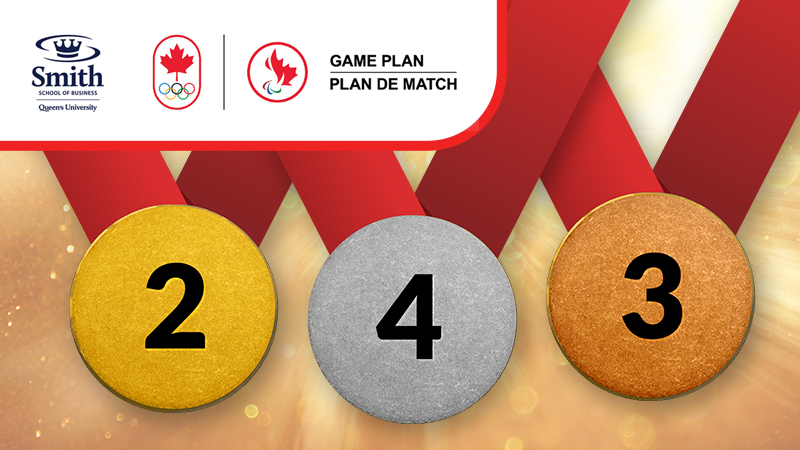 The Santiago 2023 Pan American Games have come to an end, and 11 Smith School of Business students and alumni are returning home with medals for Team Canada. 
The medallists include: 
Smith Accelerated MBA alum Lee Parkhill, who earned a gold medal in men's sailing in the sunfish class;
Smith Certificate in Business (CIB) student Sarah Mitton, who took home gold in women's shot put;
CIB student Melissa Humana-Paredes – also Canada's flag bearer – who gave it her all in the women's beach volleyball gold medal match, winning silver with her teammate;

Smith Full-time MBA

candidate Ali ten Hove, who sailed her way to a silver medal in the women's 49er FX;
CIB students and teammates Hayley McKelvey, Emma Wright and Jessica Gaudreault, who earned Canada silver in women's water polo;
CIB student Caroline Crossley, who won a silver medal as a member of the women's rugby team;
Smith EMBA Americas student Kelly Fitzsimmons, who took bronze in the women's relay event for modern pentathlon;
CIB student Alannah Yip, who made history by capturing Canada's first-ever sport climbing medal – a bronze – at a major Games in women's boulder and lead; and
Smith Master of Management Innovation & Entrepreneurship student Larissa Franklin who earned bronze as a member of the women's softball team.
In total, 18 Smith alumni and students were members of Team Canada at the Santiago 2023 Pan American Games, which took place from Oct. 20 to Nov. 5.
These students and alumni have all received Game Plan Awards to further their business education through Smith School of Business. Since 2016, Smith has been the exclusive business education partner of the Canadian Olympic Committee and is a founding partner of Game Plan, Canada's total athlete wellness program, helping athletes plan for success beyond sport. In partnership with Game Plan, Smith provides financial awards to current and former Canadian National Team, Olympic and Paralympic athletes across its Certificate in Business and professional graduate programs.