Tech, health and drone delivery: UPstart awards four innovative businesses
Posted on

December 16, 2022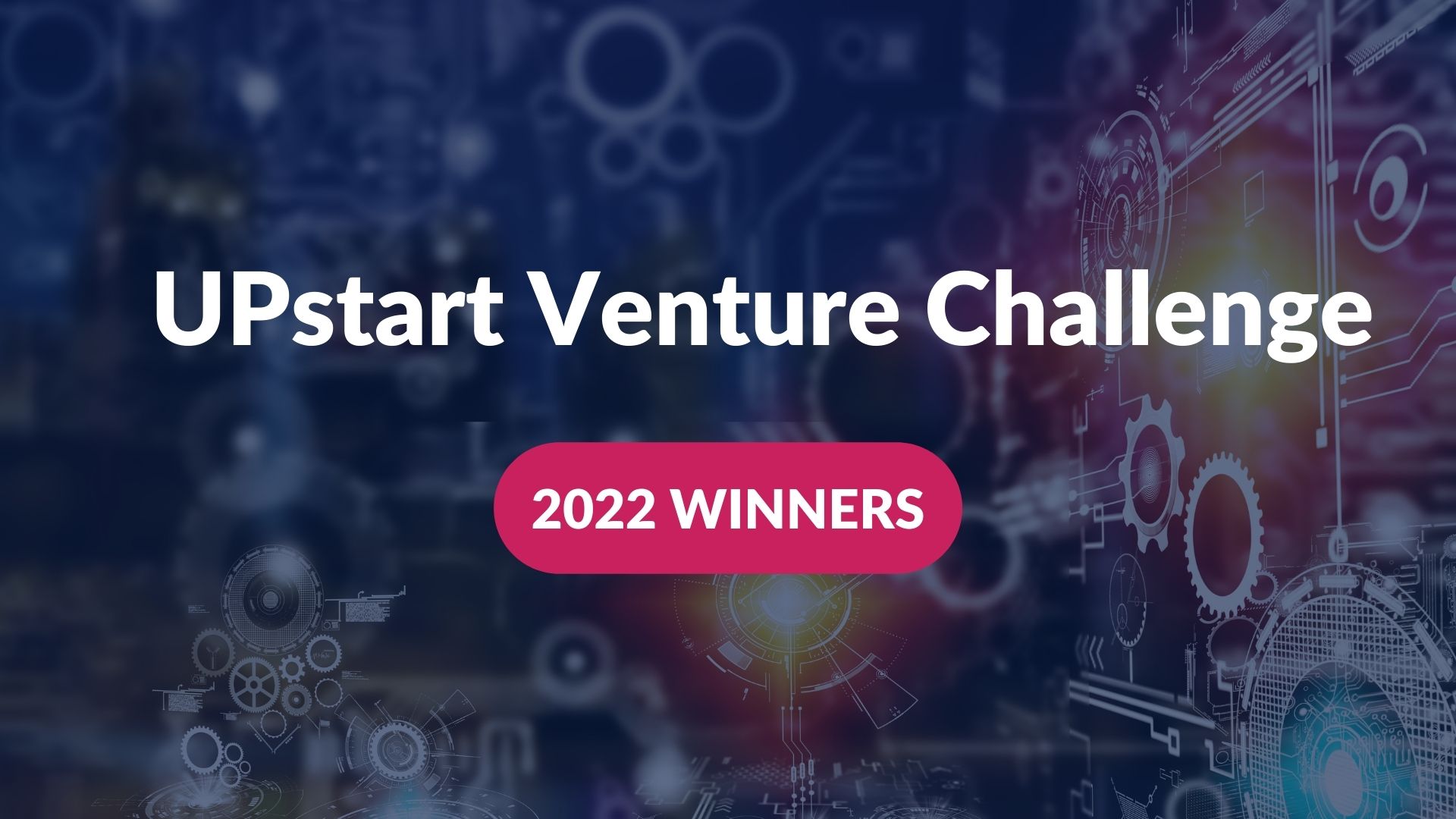 Kingston, Ont. – The results of the seventh UPstart Venture Challenge are in, and four Smith-led ventures have secured funding to accelerate their growth and success.
Hosted by the Smith Centre for Business Venturing (CBV) Dec. 6, the virtual event saw eight ambitious teams in competition. They pitched their business plans to a panel of experienced judges in the hopes of being awarded up to $60,000 in funding for their ventures.
"Every one of the final pitches was exciting to watch. This year, the range of industries the ventures represented was impressive," says JP Shearer, associate director of the CBV. "The judges' experience, knowledge and range of questions gave everyone things to think about as well as amazing insight into how to grow their business. I am grateful for their contributions." 
This year, judges Kelly Thomson, BCom'16, co-founder of QUIL Packaging; Chris Bryson, BCom'06, founder & CEO of New School Foods; Dave Jackson, BCom'91, president & CEO of Jacuzzi Group Worldwide; and Meredith Cartwright, Artsci'87, Law'91, managing director at DonBow Capital, split the prize between the following companies:
ALPHASHINE (Toronto/New York) – a tech company focused on revolutionizing the car detail service experience. Its web and app-based platform aims to offer a car detailing experience that is convenient, accessible and sustainable. Founder Martin Kulinich, BCom'18, was awarded $22,500.  


WaiveTheWait (Kingston, Ont.) – a health tech company that provides AI automation for routine administrative tasks to streamline clinic workflows and free up staff and physician time. Founded by Tabassum Pasha, BCom'21, Artsci'22, and Shreyansh Anand, Comp'21, WaiveTheWait is currently working with over 90 physicians across Canada. The company was awarded $22,500. 
Maziwa (Nairobi, Kenya) – a social enterprise with the mission of empowering African mothers to balance their baby's health with their family's economic well-being. Its product, the Wema breast pump, is a discreet, wireless and portable electric breastfeeding device that allows mothers to express breastmilk in any environment. Maziwa's Community Breastfeeding Ambassadors also provide peer-to-peer lactation support. Maziwa founder, Sahar Jamal, BCom'11, Arsci'11, was awarded $10,000.
These awards will help the aspiring entrepreneurs at the helm of these ventures boost their businesses in 2023.
"The money will be used towards further developing our logistics software to enable the program to maintain capacity across multiple cities," says ALPHASHINE's Kulinich. "Furthermore, the funds will enable our organization to gain further traction and data that will greatly assist us in securing our seed investment round."
This year's event once again featured a $5,000 People's Choice Award, which went to Hover, a Toronto-based food and grocery drone delivery service founded by Cameron Rowe, MMIE'20, Artsci'19. The company, which launched its pilot in summer 2022, aims to be a sustainable and cost-effective alternative to traditional food delivery services.
"The money we won will go towards building next-generation autonomous drones capable of delivering goods to people's homes, apartment balconies, and places of work," says Rowe.