Commerce groups come together to support future students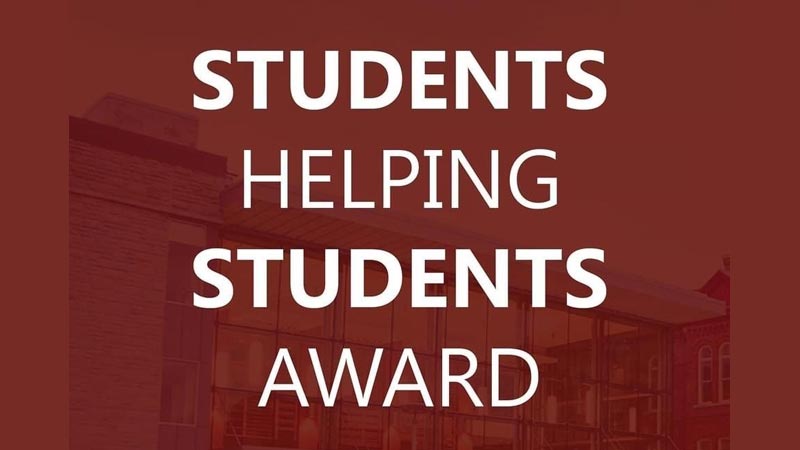 Kingston, Ont. – Three student-run organizations have joined forces to create a bursary to support incoming Commerce students at Smith School of Business.
The "Students Helping Students Award" will be given on the basis of financial need and community involvement to a student entering their first year of the Commerce program.
The idea for the award began in 2020, the year Smith made a significant commitment to diversity, equity and inclusion in response to issues of discrimination raised by students. Sheel Dalal, BCom'22, was then in his second year at Smith and says the school's focus on inclusivity inspired in him a wish to make a difference.
"Smith has been such a transformational experience for me and it's a really tremendous place," Dalal says. "It helped me grow a lot as a person. And the thought came to me that I would hate for somebody to not be able to have the same experience I did because of a lack of finances. I wanted to figure out how we can make Smith more financially inclusive."
At the time, Dalal held positions at three student-run clubs: senior project manager at CREO Solutions, an on-campus consultancy serving North American businesses; managing director at Oil Thigh Designs, a non-profit retailer of Queen's merchandise; and senior portfolio manager at the Queen's University Investment Counsel (QUIC), a student-run asset management organization. Dalal's idea was to bring the three revenue-generating clubs together to establish the Students Helping Students Award.
In May 2021, Dalal pitched his idea to the clubs' executive teams: AJ Sachdev (BCom'22, QUIC CIO); Jamie Bennett (BCom'22, QUIC CEO); Anchal Thind (BCom'22, QUIC chief strategy officer); Shivam Aggarwal (BCom'22, CREO managing director); Gianni Bennardo (BCom'22, CREO managing director); Lauren Pereira (BCom'22, Oil Thigh Designs managing director); Eagen Gallaway (BCom'22, Oil Thigh Designs managing director); and Lucas Gordon (Comm'23, CREO managing director).
Dalal says the teams were all excited by the opportunity to make an impact. It was just a question of how to make it happen. For example, QUIC pays a dividend from its investment earnings directly to Smith, so the team wasn't sure how contributing to the fund would work. But the organization got the green light to divert some of these funds to the award.
"They were probably the three best-positioned clubs to put something together of this nature, and from that point on it was pretty straightforward," says Dalal. "As soon as we got commitments from all the executive teams, we worked very closely with Smith's Development and Alumni Engagement office and the student awards office at Queen's."
In the end, QUIC, CREO and Oil Thigh Designs each put up $5,000 for the award. An additional $2,500 year-end donation was added by Oil Thigh Designs. The now $17,500 award will be disbursed over the next five years to help students with financial needs attend Commerce. The amount of the award is variable depending on the students' needs, with the first award going to a student entering the Commerce program this fall.
CREO Solutions' Gordon says the Students Helping Students Award could be a template for other revenue-generating clubs at Queen's to create awards.
"There's quite a long list of such clubs in Commerce and other faculties," says Gordon. "And so, our hope is to also be a role model for other clubs to get involved in a similar capacity and give a portion of their retained earnings back to Queen's University in the form of a student bursary."