Enthusiastic response to first offering of Master of Digital Product Management
Posted on October 6, 2022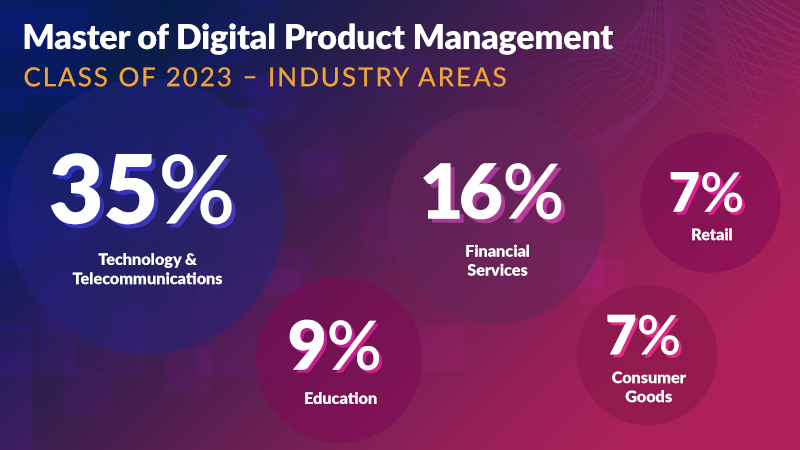 Kingston, Ont. – Queen's University has welcomed the inaugural class of the Master of Digital Product Management (MDPM).
The latest offering in the Smith School of Business suite of specialized graduate programs and the first offered in partnership with the School of Computing in the Faculty of Arts & Science, the MDPM was enthusiastically received by the market and well-exceeded its enrollment targets for the first class.
The MDPM program is the first degree of its kind in Canada and aimed at a key gap in the market. Products and services, operations, and innovations are being transformed by digital capability. Skilled leaders are needed to manage these critical initiatives. The cross-disciplinary approach of the program ensures that students will get a robust mix of both business and technology best practices.
"We recognized the growing digital skills gap that exists in Canada across many industries and roles, and designed a program to equip leaders with the skills needed to bridge the gap between education and industry. We're pleased that the marketplace agreed so enthusiastically," says program director Kathryn Brohman.
The first class of students comes from a wide array of backgrounds and sectors, from the military to Fortune 500 companies. Women comprise 51 per cent of the class.
The 12-month program kicked off with a residential session in Kingston. Regular classes are being delivered virtually using Smith's dedicated, interactive teaching studio and trusted virtual learning platform, with courses taught by instructors from both faculties.
"I am most excited to learn industry best practices from insiders that have in-depth experience in this space, increase my knowledge in the concepts and approaches to managing digital products as well as build a robust network of peers," says Kris Hayward, MDPM'23.
As part of their learning, students will participate in a nine-month experiential learning practicum to develop a digital product prototype that solves a problem for a sponsoring organization. 
"We are confident that students of the inaugural MDPM class, with roles in financial services, tech education, retail, energy, health care, government, consumers goods, consulting, insurance and real estate, will go on to become impactful leaders across the Canadian digital transformation landscape," Brohman says.
Learn more about the MDPM program and the role of a digital product manager at smithqueens.com/mdpm.